Levenhuk Atom Digital DNM200 Night Vision Monocular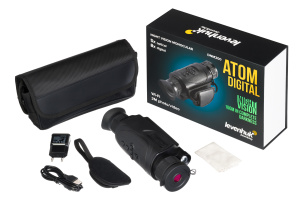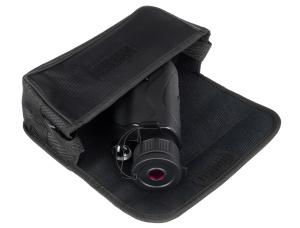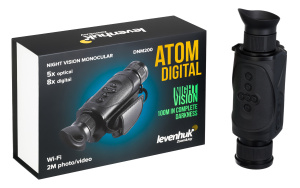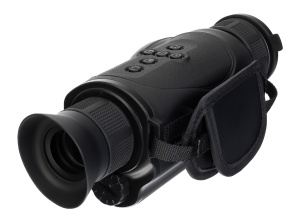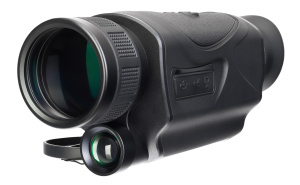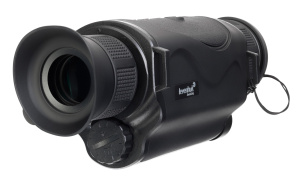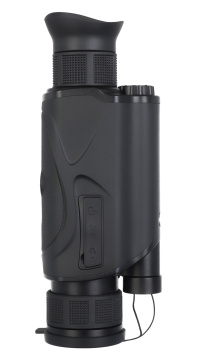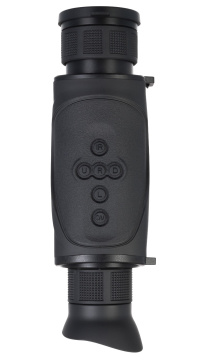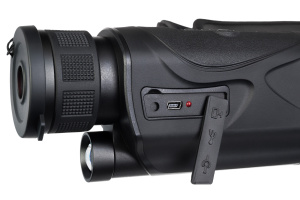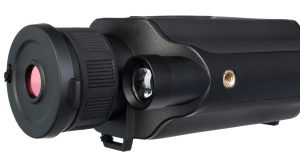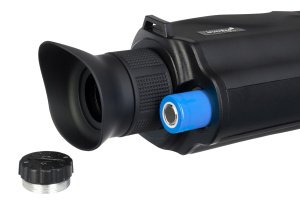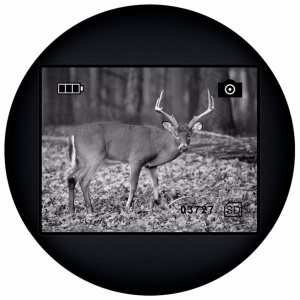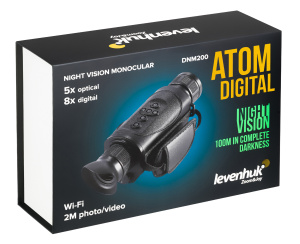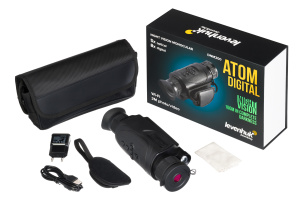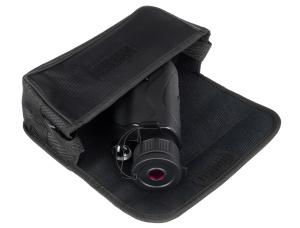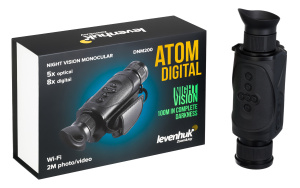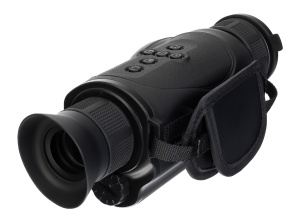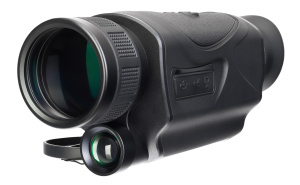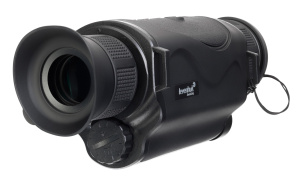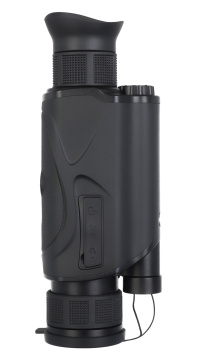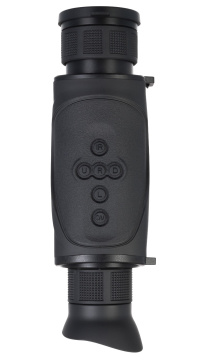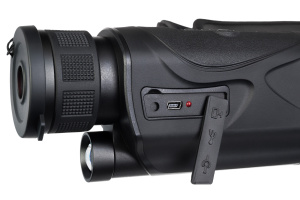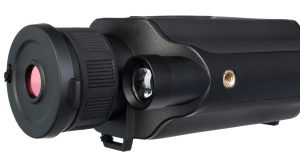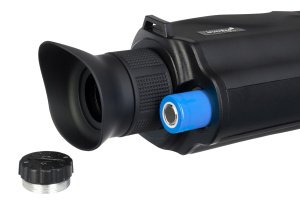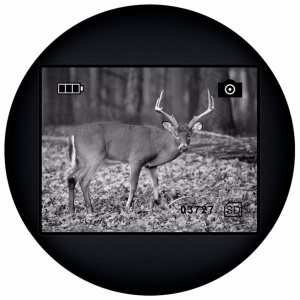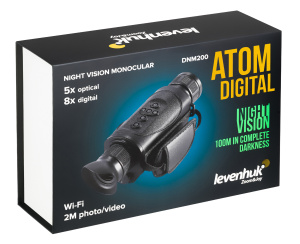 For day and night observations. With a recorder and a WI-Fi module. Magnification: 5x (optical), 1–8x (digital). Objective lens diameter: 43mm
The Levenhuk Atom Digital DNM200 is a night vision device in a convenient format that you can hold with just one hand. Hunters, hikers, and extreme sports enthusiasts as well as those who conduct surveillance (security guards, rescue workers, and employees of patrol units) will enjoy this portable device. The optics of the monocular deliver a high-quality image at a magnification of 5x, and the digital zoom allows for magnification within the range of 1 to 8x. The picture is displayed on the built-in color display and can be recorded in a photo or video format.
Design features of the Levenhuk Atom Digital DNM200 monocular
The objective lens diameter is the largest in the product line: It is 43mm. This improves the light transmission of the optical system. A high-efficiency light-sensitive CCD sensor is responsible for image formation on the display. There is diopter adjustment, the focusing wheel is located on the objective lens, and the control buttons are on the top panel right under your fingers. There are 6 levels of IR illumination brightness available. The device is powered by a replaceable battery. You can turn off the display and the monocular itself to save battery power.
Observation distance and recorder function
The target detection range in complete darkness is 100m (330ft), and at dusk and in daylight it reaches 400m (1310ft). The built-in recorder can take photos and record video (without sound) in high quality. The data is stored on the built-in memory card and can be transferred to a PC via a USB cable. It is also possible to connect to mobile devices via Wi-Fi. The maximum photo resolution is 1920x1080pix and the videos are recorded in Full HD at 30fps, producing crisp and smooth footage. To stabilize a picture when shooting, we recommend mounting the device on a tripod (1/4" standard socket).
Please note: IR illumination (infrared radiation) can be detected by photo and video cameras as well as other similar electronic devices during operation.
Key features:
NVD monocular for observation and taking photos and videos at night as well as in the daytime
Detection range in total darkness – up to 100m (330ft)
CCD sensor, glass optics, a combination of optical magnification and digital zoom
The largest objective lens in the Levenhuk Atom Digital monocular series: 43mm
Rugged ABS plastic body, comfortable rubber eyecups
Built-in Wi-Fi module and recorder, Full HD video recording
The kit includes:
Night vision device
Pouch
Strap
Rechargeable battery 18650
Power adapter
USB cable
Objective lens cap
Cleaning wipe
User manual and warranty card
Levenhuk Atom Digital DNM200 Night Vision Monocular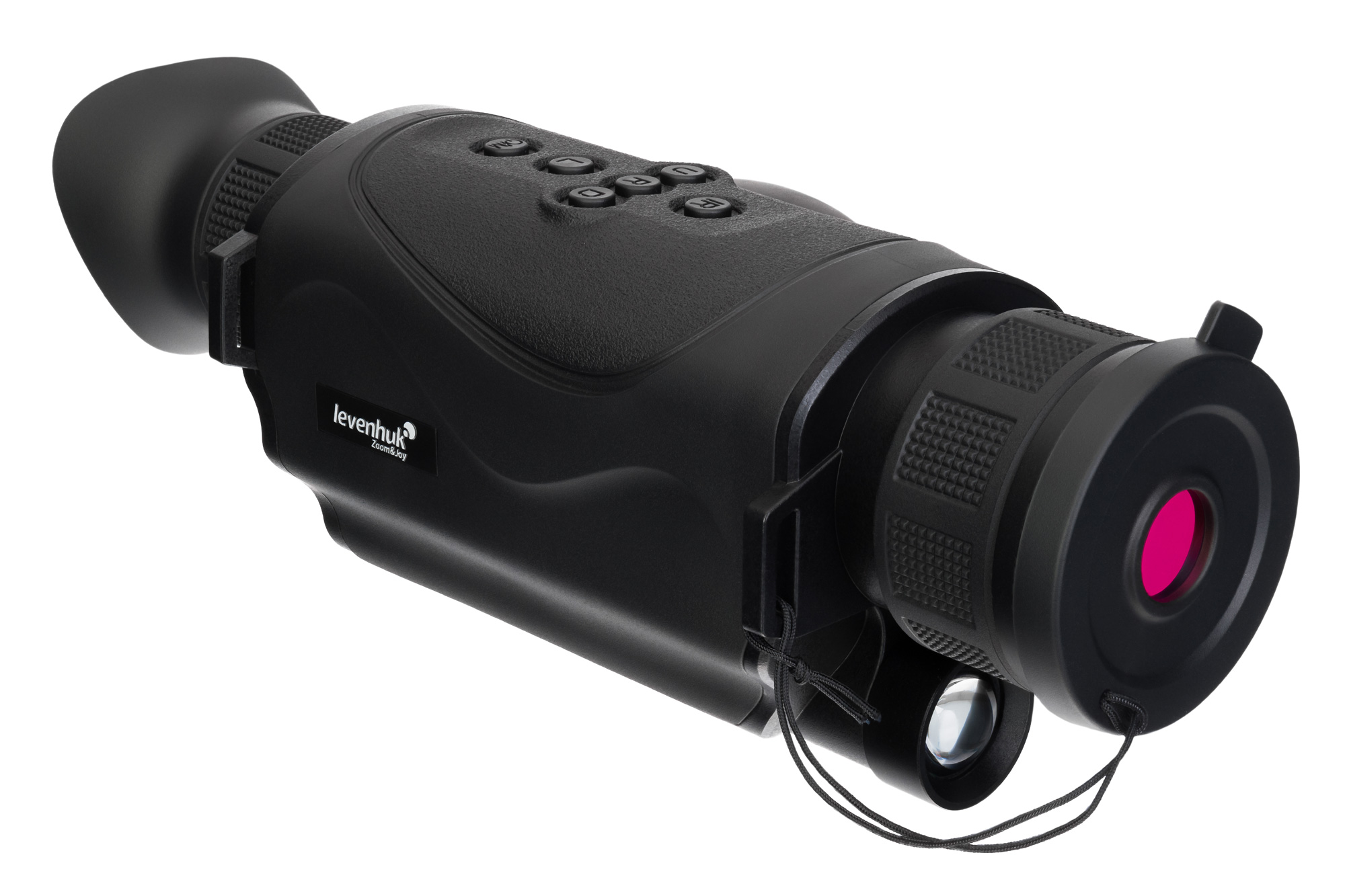 The Levenhuk Atom Digital DNM200 is a night vision device in a convenient format that you can hold with just one hand. Hunters, hikers, and extreme sports enthusiasts as well as those who conduct surveillance (security guards, rescue workers, and employees of patrol units) will enjoy this portable device. The optics of the monocular deliver a high-quality image at a magnification of 5x, and the digital zoom allows for magnification within the range of 1 to 8x. The picture is displayed on the built-in color display and can be recorded in a photo or video format. Design features of the Levenhuk Atom Digital DNM200 monocular The objective lens diameter is the largest in the product line: It is 43mm. This improves the light transmission of the optical system. A high-efficiency light-sensitive CCD sensor is responsible for image formation on the display. There is diopter adjustment, the focusing wheel is located on the objective lens, and the control buttons are on the top panel right under your fingers. There are 6 levels of IR illumination brightness available. The device is powered by a replaceable battery. You can turn off the display and the monocular itself to save battery power. Observation distance and recorder function The target detection range in complete darkness is 100m (330ft), and at dusk and in daylight it reaches 400m (1310ft). The built-in recorder can take photos and record video (without sound) in high quality. The data is stored on the built-in memory card and can be transferred to a PC via a USB cable. It is also possible to connect to mobile devices via Wi-Fi. The maximum photo resolution is 1920x1080pix and the videos are recorded in Full HD at 30fps, producing crisp and smooth footage. To stabilize a picture when shooting, we recommend mounting the device on a tripod (1/4" standard socket). Please note: IR illumination (infrared radiation) can be detected by photo and video cameras as well as other similar electronic devices during operation. Key features: NVD monocular for observation and taking photos and videos at night as well as in the daytime Detection range in total darkness – up to 100m (330ft) CCD sensor, glass optics, a combination of optical magnification and digital zoom The largest objective lens in the Levenhuk Atom Digital monocular series: 43mm Rugged ABS plastic body, comfortable rubber eyecups Built-in Wi-Fi module and recorder, Full HD video recording The kit includes: Night vision device Pouch Strap Rechargeable battery 18650 Power adapter USB cable Objective lens cap Cleaning wipe User manual and warranty card