Levenhuk Atom 8x42 Monocular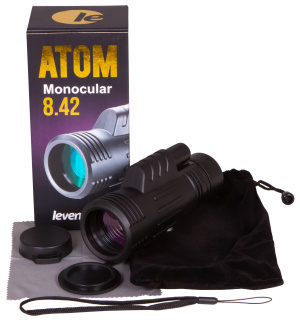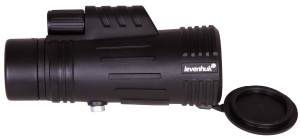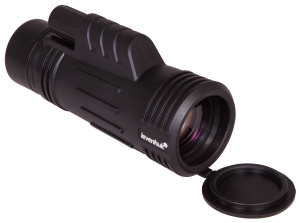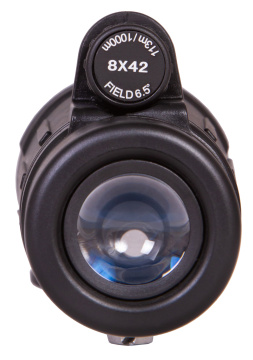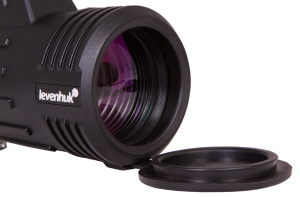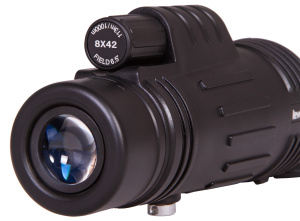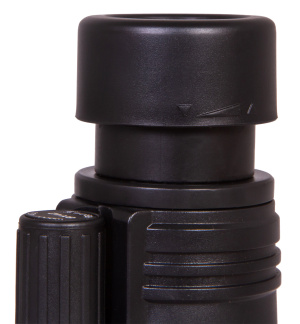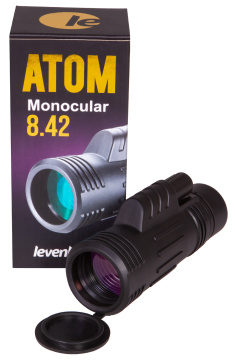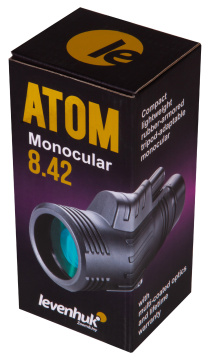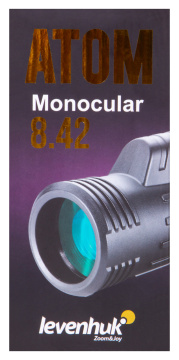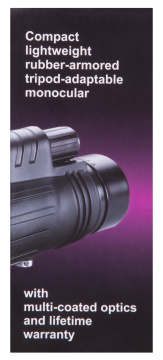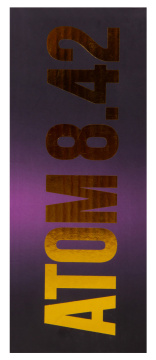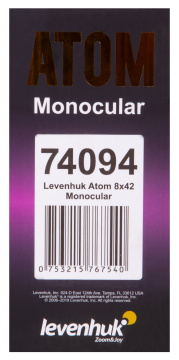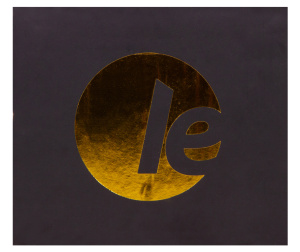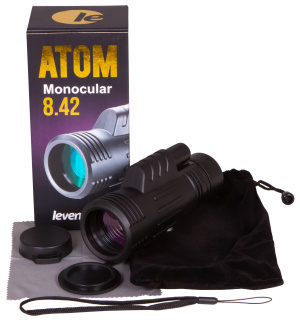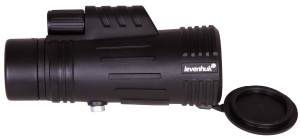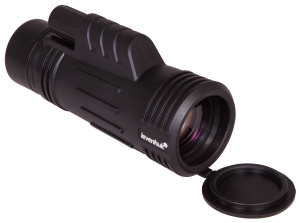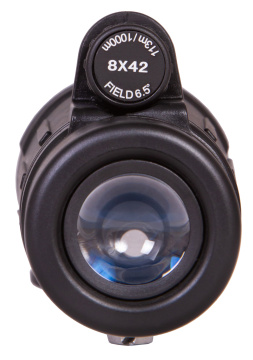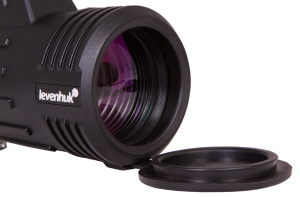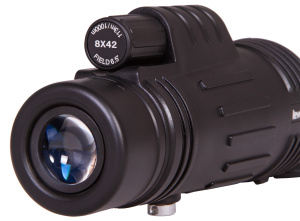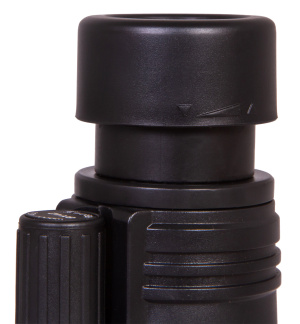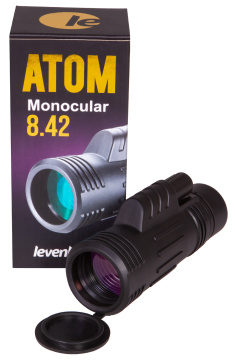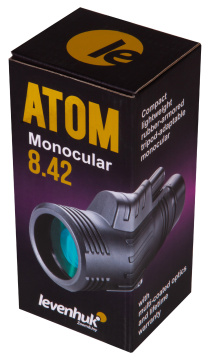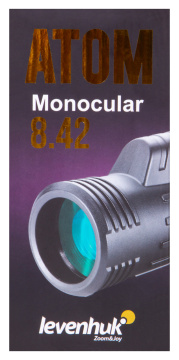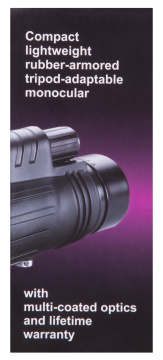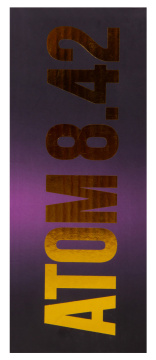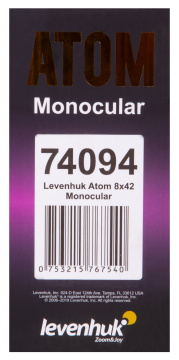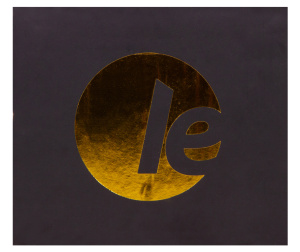 Magnification: 8x. Objective lens diameter: 42mm
Levenhuk Atom 8x42 Monocular is an excellent optical instrument for studying nature and watching sports competitions at a stadium. Unlike binoculars with similar magnification, a monocular is more compact, lightweight, and practical to use. You can walk miles of road and admire the beauty of the world without experiencing any inconvenience. Levenhuk Atom 8x42 is a great choice for a nature scientist, ornithologist, camping enthusiast, or hunter.
This monocular uses optics made of multi-coated BK-7 glass. The delivered image is sharp, contrast, and visually pleasing. The objective lens gathers much light and, therefore, a monocular does not fail to work in twilight. Due to a wide field of view, the optics are suitable for observing large areas. Levenhuk Atom 8x42 allows for observing moving targets, groups of animals, or crowds of people. This monocular features long eye relief and twist-up eyecups that are convenient for performing observations with glasses on. There is diopter correction for people with imperfect eyesight.
The body of Levenhuk Atom 8x42 is made of metal. An optical instrument is adaptable to a tripod.
Features:
Monocular with 8x magnification
Multi-coated optics
Metal body
Wide field of view
Adaptable to a tripod
The kit includes:
Monocular
Pouch
Eyepiece and objective lens caps
Cleaning wipe
Wrist strap
User manual and lifetime warranty
Levenhuk Atom 8x42 Monocular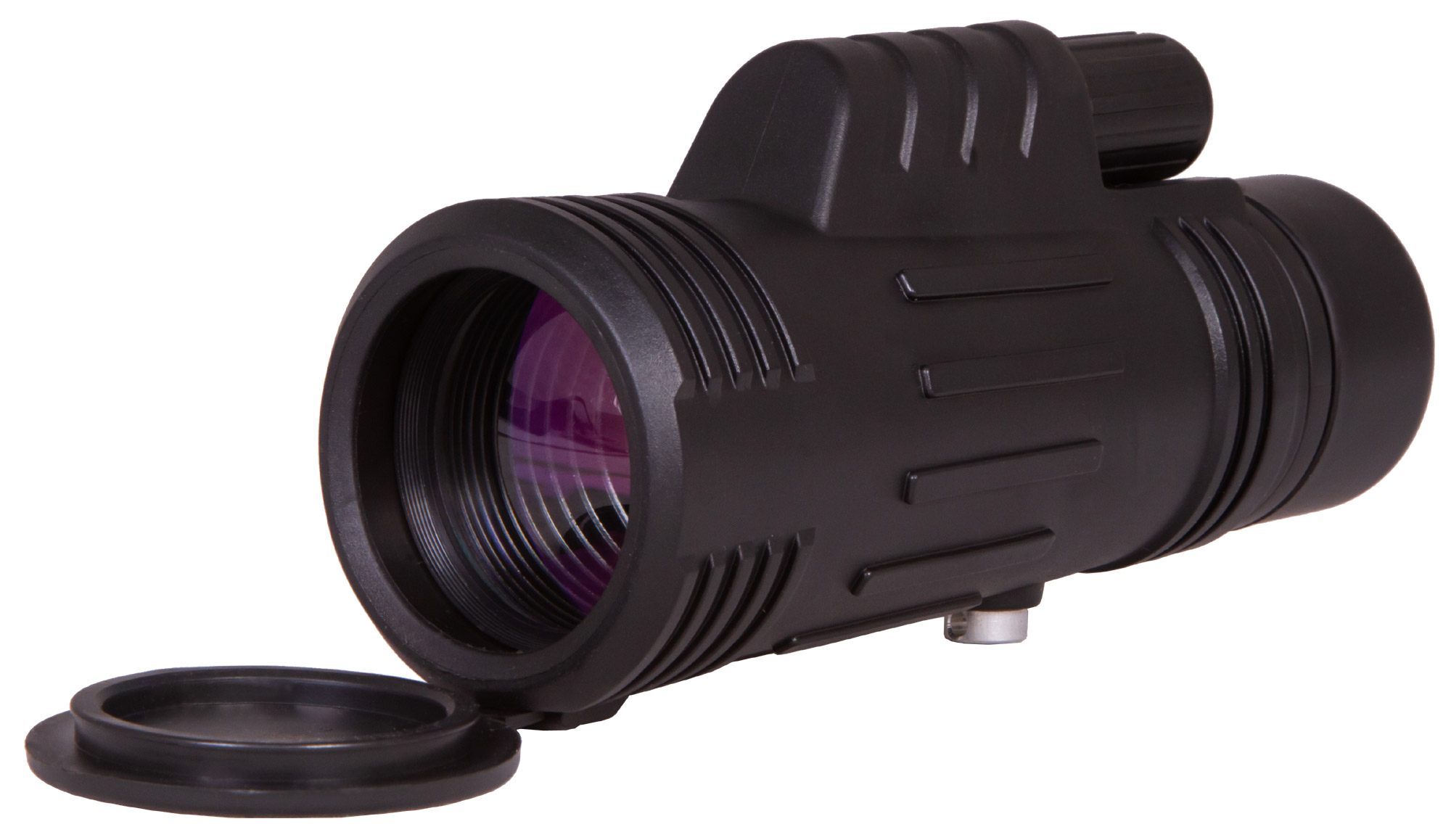 Levenhuk Atom 8x42 Monocular is an excellent optical instrument for studying nature and watching sports competitions at a stadium. Unlike binoculars with similar magnification, a monocular is more compact, lightweight, and practical to use. You can walk miles of road and admire the beauty of the world without experiencing any inconvenience. Levenhuk Atom 8x42 is a great choice for a nature scientist, ornithologist, camping enthusiast, or hunter. This monocular uses optics made of multi-coated BK-7 glass. The delivered image is sharp, contrast, and visually pleasing. The objective lens gathers much light and, therefore, a monocular does not fail to work in twilight. Due to a wide field of view, the optics are suitable for observing large areas. Levenhuk Atom 8x42 allows for observing moving targets, groups of animals, or crowds of people. This monocular features long eye relief and twist-up eyecups that are convenient for performing observations with glasses on. There is diopter correction for people with imperfect eyesight. The body of Levenhuk Atom 8x42 is made of metal. An optical instrument is adaptable to a tripod. Features: Monocular with 8x magnification Multi-coated optics Metal body Wide field of view Adaptable to a tripod The kit includes: Monocular Pouch Eyepiece and objective lens caps Cleaning wipe Wrist strap User manual and lifetime warranty