Levenhuk Discovery Night ML10 Digital Night Vision Monocular with Tripod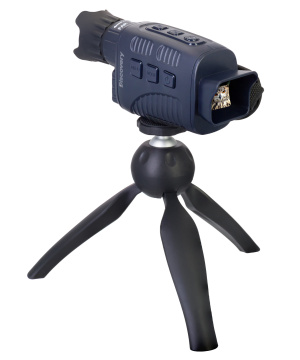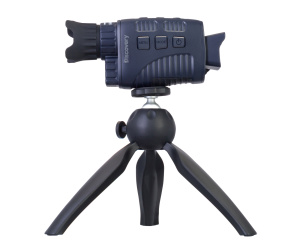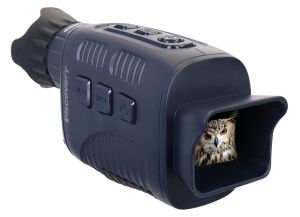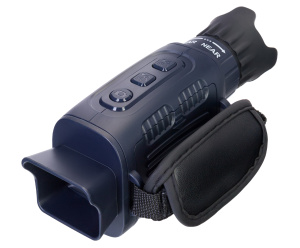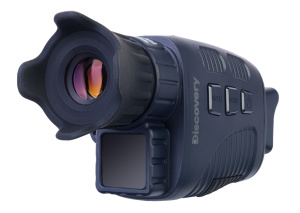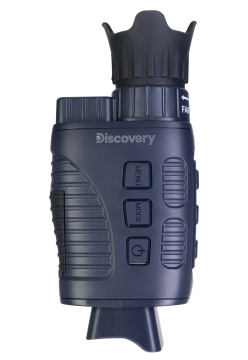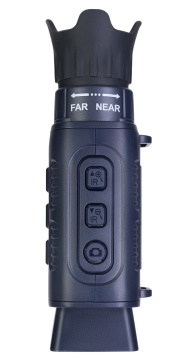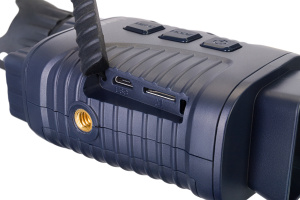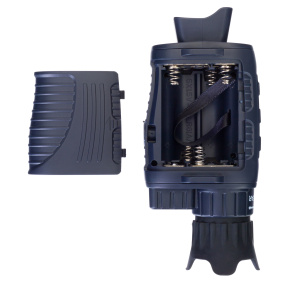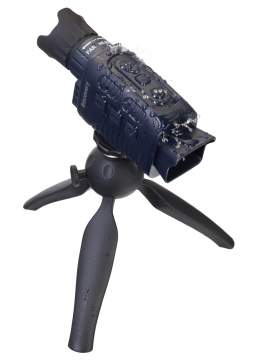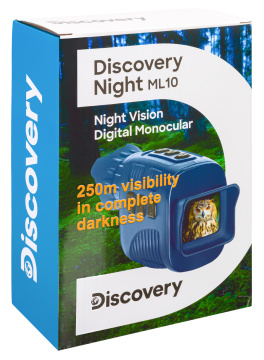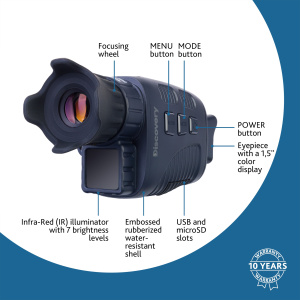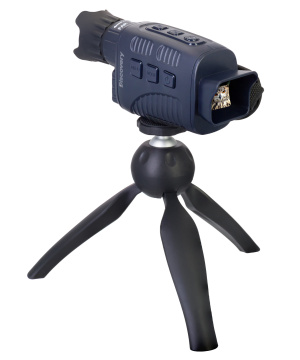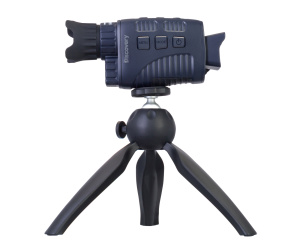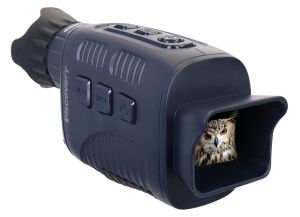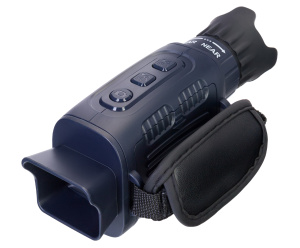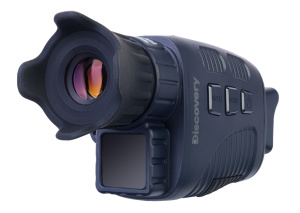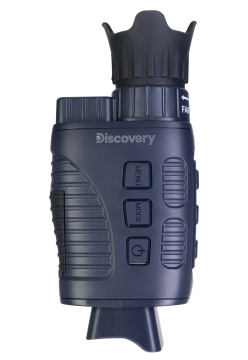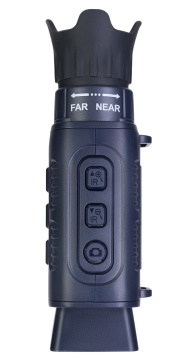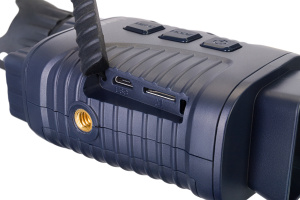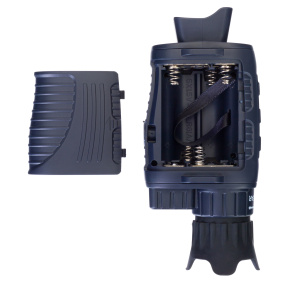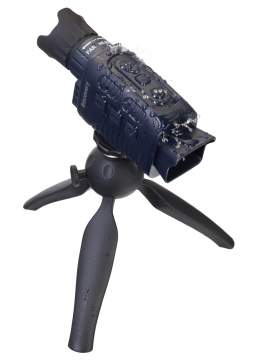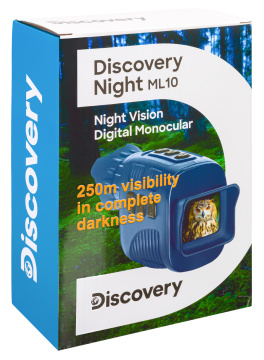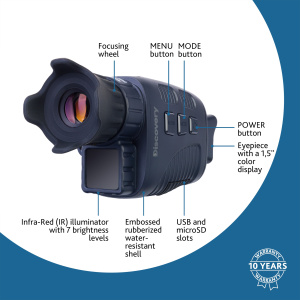 Image intensifier. Photo and video recording. Magnification: 1–4x (digital)
Discovery Channel informs, entertains and inspires its audiences around the globe about the world in all its wonder, diversity and amazement. Offering millions of people the chance to discover, and satisfy their curiosity, Discovery offers a compelling mix of stories across genres including science and technology, exploration, adventure, history and in depth behind-the-scenes glimpses at the people, places and organisations that shape and share the world we live in.
We proudly present the Discovery optics series that is produced by Levenhuk and endorsed by Discovery.
---
The Levenhuk Discovery Night ML10 monocular is a digital night vision device that is designed for dual use. Unaffected by daylight, this device functions as a regular monocular during the day. It has a camera and camcorder. Perfect for night hunting, day hikes, area surveillance, and reconnaissance.
The nighttime visibility in pitch-black darkness up to 250 meters
The optical scheme is made of fully coated glass with an augmented silicon dioxide illumination that guarantees bright, vivid, and high contrast images. It captures the crispest images, even of the tiniest details in all lighting situations. At night, the device ensures a wide field of view within a radius of 250 meters. In the daytime, you can focus on objects of 3 meters (10ft) away or more;. The IR illuminator installed in the NVD has a brightness control. Invisible to others, the monocular allows you to observe while remaining unseen. Please note that the device can produce a color image, a black and white image, a bright green image, or an image with a color film effect. However, the color image is not available when night mode is on.
High-quality photo and video recording
The built-in recorder provides photo and video recording that delivers vivid photos and smooth videos. You can view the footage directly on the monocular screen or transfer the necessary files to an external drive by connecting the device to your PC with a mini-USB cable. The maximum resolution for photos is 2048x1536pix, for videos – 1920x1080pix. The frame rate is 30 FPS.
All you need for field observation
The optical-digital system of this device is in the water-resistant body of the ergonomic design. The monocular ensures a firm grip; the control buttons are right under your fingertips for maximum comfort. The standard batteries hold the charge from 4 to 10 hours (depending on the IR intensity). The device comes with a table tripod perfect for long stationary observations and picture stabilization when video recording.
Please note: IR illumination (infrared radiation) can be detected by photo and video cameras as well as other similar electronic devices during operation.
Key features:
Digital converter that provides dual use
Digital magnification, fully coated optics
Photo and video recordings stored on a memory card
Dimmable IR illumination (7 levels)
Powered by standard batteries, up to 10 hours on a single charge
IP54 water-resistance, ergonomic body
The kit includes:
Night vision device
Cable mini-USB 2.0
32GB microSD memory card
Strap
Desktop tripod
User manual and warranty card
Having thought of you and your loved ones, Levenhuk and Discovery have rounded up several desirable gifts for this Christmas
Playlist with reviews of telescopes, binoculars, monoculars, microscopes, planetaria, meteorological stations and other Levenhuk Discovery optical equipment
Eager to learn and explore everything around you? If so, consider treating yourself with new optical instruments to get one step closer to the myriad of unexplored wonders of nature that are all around us every day.
Levenhuk Discovery Night ML10 Digital Night Vision Monocular with Tripod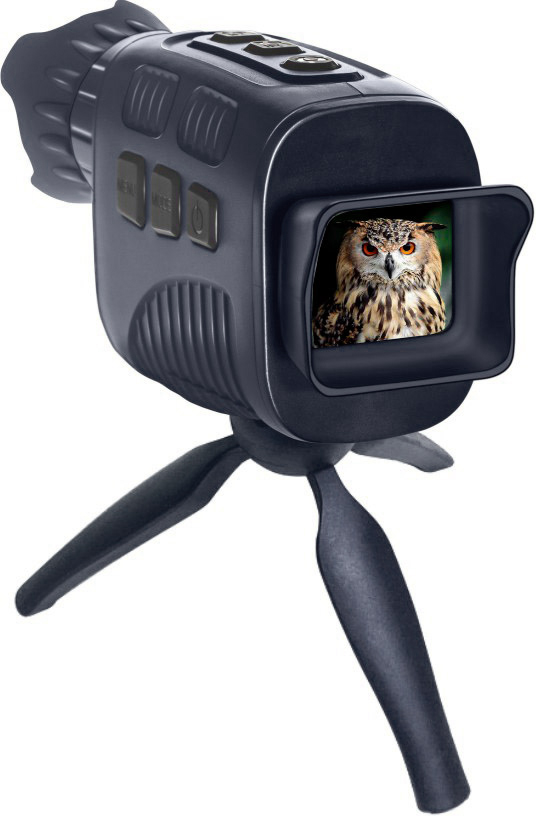 {: style="border:0px; margin-bottom: -5px; width:15%;" } Discovery Channel informs, entertains and inspires its audiences around the globe about the world in all its wonder, diversity and amazement. Offering millions of people the chance to discover, and satisfy their curiosity, Discovery offers a compelling mix of stories across genres including science and technology, exploration, adventure, history and in depth behind-the-scenes glimpses at the people, places and organisations that shape and share the world we live in. We proudly present the Discovery optics series that is produced by Levenhuk and endorsed by Discovery. The Levenhuk Discovery Night ML10 monocular is a digital night vision device that is designed for dual use. Unaffected by daylight, this device functions as a regular monocular during the day. It has a camera and camcorder. Perfect for night hunting, day hikes, area surveillance, and reconnaissance. The nighttime visibility in pitch-black darkness up to 250 meters The optical scheme is made of fully coated glass with an augmented silicon dioxide illumination that guarantees bright, vivid, and high contrast images. It captures the crispest images, even of the tiniest details in all lighting situations. At night, the device ensures a wide field of view within a radius of 250 meters. In the daytime, you can focus on objects of 3 meters (10ft) away or more;. The IR illuminator installed in the NVD has a brightness control. Invisible to others, the monocular allows you to observe while remaining unseen. Please note that the device can produce a color image, a black and white image, a bright green image, or an image with a color film effect. However, the color image is not available when night mode is on. High-quality photo and video recording The built-in recorder provides photo and video recording that delivers vivid photos and smooth videos. You can view the footage directly on the monocular screen or transfer the necessary files to an external drive by connecting the device to your PC with a mini-USB cable. The maximum resolution for photos is 2048x1536pix, for videos – 1920x1080pix. The frame rate is 30 FPS. All you need for field observation The optical-digital system of this device is in the water-resistant body of the ergonomic design. The monocular ensures a firm grip; the control buttons are right under your fingertips for maximum comfort. The standard batteries hold the charge from 4 to 10 hours (depending on the IR intensity). The device comes with a table tripod perfect for long stationary observations and picture stabilization when video recording. Please note: IR illumination (infrared radiation) can be detected by photo and video cameras as well as other similar electronic devices during operation. Key features: Digital converter that provides dual use Digital magnification, fully coated optics Photo and video recordings stored on a memory card Dimmable IR illumination (7 levels) Powered by standard batteries, up to 10 hours on a single charge IP54 water-resistance, ergonomic body The kit includes: Night vision device Cable mini-USB 2.0 32GB microSD memory card Strap Desktop tripod User manual and warranty card