Levenhuk Discovery Gator 8x42 Monocular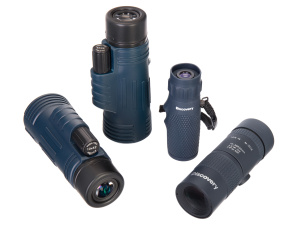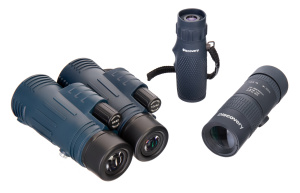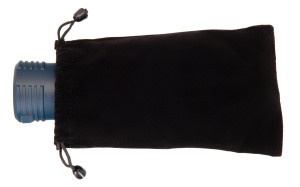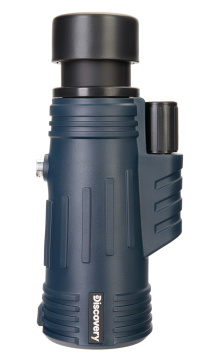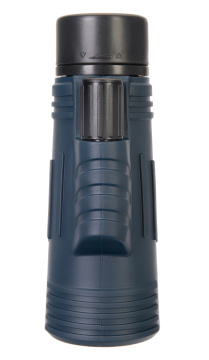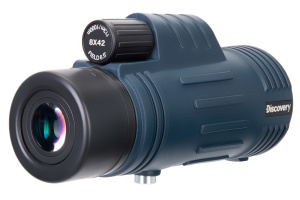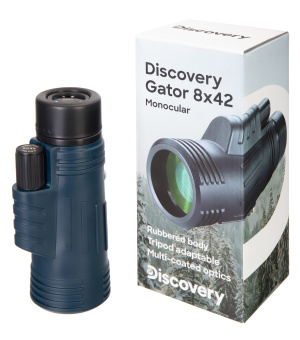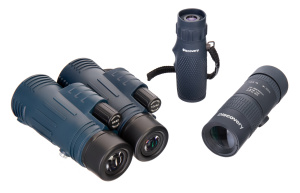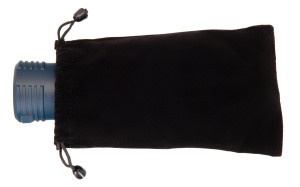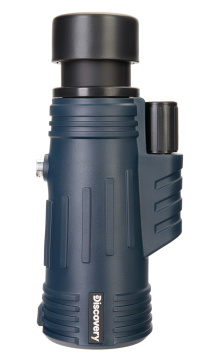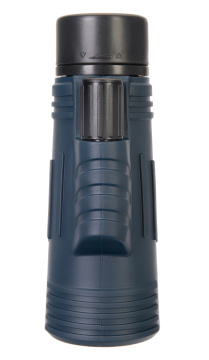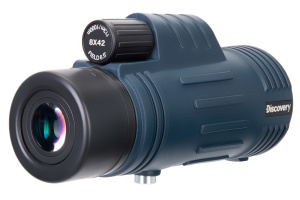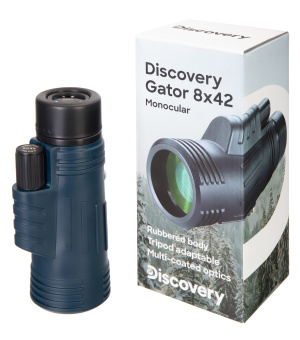 Magnification: 8x. Objective lens diameter: 42mm
Discovery Channel informs, entertains and inspires its audiences around the globe about the world in all its wonder, diversity and amazement. Offering millions of people the chance to discover, and satisfy their curiosity, Discovery offers a compelling mix of stories across genres including science and technology, exploration, adventure, history and in depth behind-the-scenes glimpses at the people, places and organisations that shape and share the world we live in.
We proudly present the Discovery optics series that is produced by Levenhuk and endorsed by Discovery.
---
Monocular Levenhuk Discovery Gator 8x42 is an optical instrument with 8x magnification. It is compact, light, and has a wide field of view. The monocular is great for any kind of observation in open areas. First, it enables the viewing of distant objects, including distinct details. Second, it captures a wide area with one glance. The Levenhuk Discovery Gator 8x42 is a great choice for hunters and hikers as well as studying wildlife behavior and bird spotting.
The monocular uses optics that deliver sharp and contrast images for the whole field of view. The objective lens gathers much light, improving image brightness so that clear images are produced even in poor lighting conditions. The close focus is 5 meters. The monocular can easily be adapted to its user as it comes with dioptric correction and a preinstalled twist-up eyecup that can be turned for optimal comfort during observations.
The metal body is covered with rubber, which is a material that provides the device with improved protection and grip. The monocular also has standard threading, making it adaptable to a tripod.
Features:
Monocular with 8x magnification, wide field of view
Multi-coated optics
Metal body, rubber-covered shell
Wide field of view, twist-up eyecup, dioptric correction
Adaptable to a standard tripod
The kit includes:
Monocular
Eyepiece and objective lens caps
Pouch
Wrist strap
Cleaning wipe
User manual and warranty card
Having thought of you and your loved ones, Levenhuk and Discovery have rounded up several desirable gifts for this Christmas
Playlist with reviews of telescopes, binoculars, monoculars, microscopes, planetaria, meteorological stations and other Levenhuk Discovery optical equipment
Eager to learn and explore everything around you? If so, consider treating yourself with new optical instruments to get one step closer to the myriad of unexplored wonders of nature that are all around us every day.
Levenhuk Discovery Gator 8x42 Monocular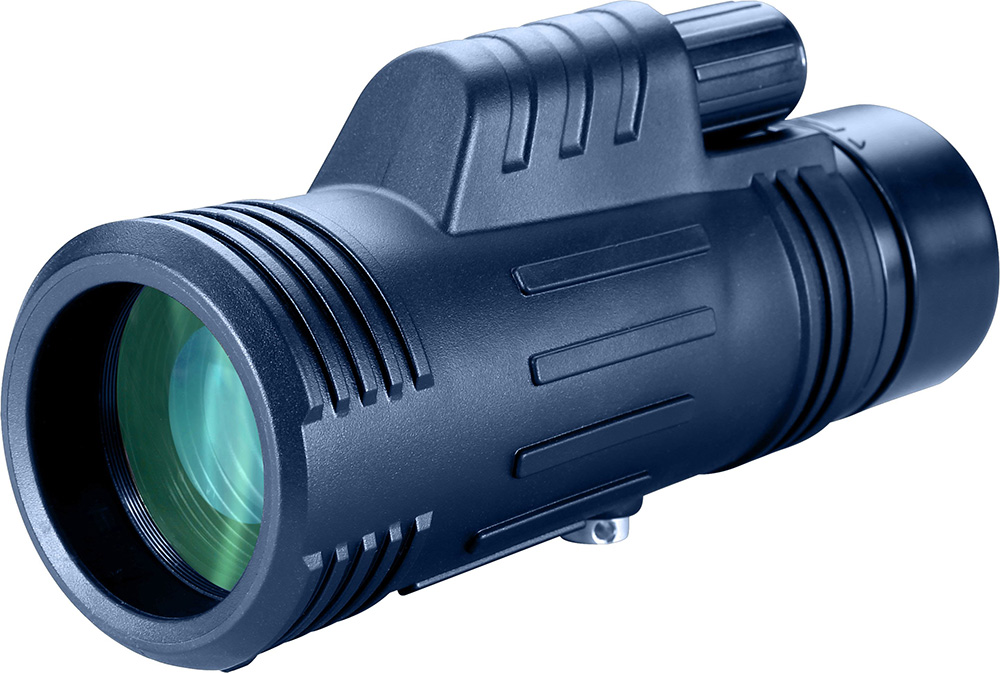 {: style="border:0px; margin-bottom: -5px; width:15%;" } Discovery Channel informs, entertains and inspires its audiences around the globe about the world in all its wonder, diversity and amazement. Offering millions of people the chance to discover, and satisfy their curiosity, Discovery offers a compelling mix of stories across genres including science and technology, exploration, adventure, history and in depth behind-the-scenes glimpses at the people, places and organisations that shape and share the world we live in. We proudly present the Discovery optics series that is produced by Levenhuk and endorsed by Discovery. Monocular Levenhuk Discovery Gator 8x42 is an optical instrument with 8x magnification. It is compact, light, and has a wide field of view. The monocular is great for any kind of observation in open areas. First, it enables the viewing of distant objects, including distinct details. Second, it captures a wide area with one glance. The Levenhuk Discovery Gator 8x42 is a great choice for hunters and hikers as well as studying wildlife behavior and bird spotting. The monocular uses optics that deliver sharp and contrast images for the whole field of view. The objective lens gathers much light, improving image brightness so that clear images are produced even in poor lighting conditions. The close focus is 5 meters. The monocular can easily be adapted to its user as it comes with dioptric correction and a preinstalled twist-up eyecup that can be turned for optimal comfort during observations. The metal body is covered with rubber, which is a material that provides the device with improved protection and grip. The monocular also has standard threading, making it adaptable to a tripod. Features: Monocular with 8x magnification, wide field of view Multi-coated optics Metal body, rubber-covered shell Wide field of view, twist-up eyecup, dioptric correction Adaptable to a standard tripod The kit includes: Monocular Eyepiece and objective lens caps Pouch Wrist strap Cleaning wipe User manual and warranty card