Levenhuk Zeno Vizor H3 Head Magnifier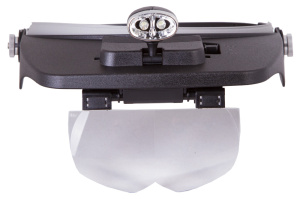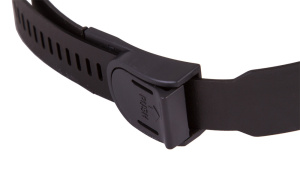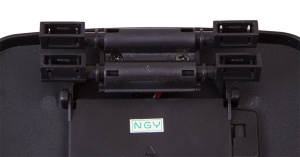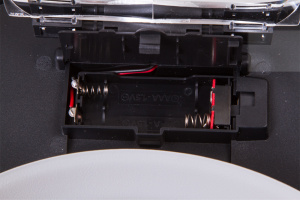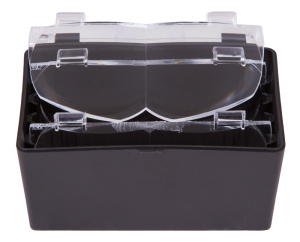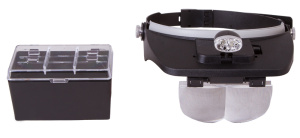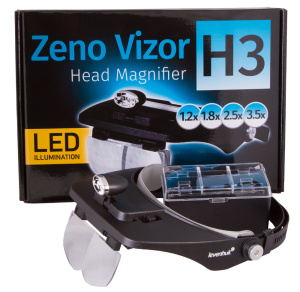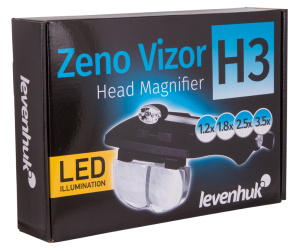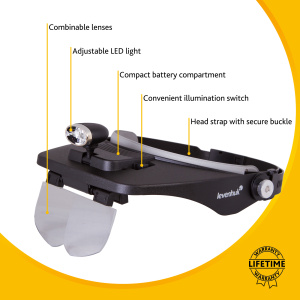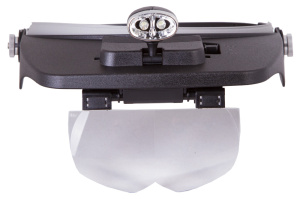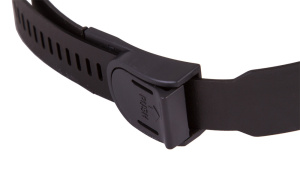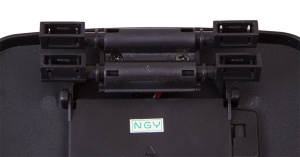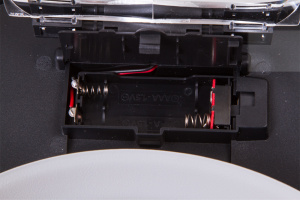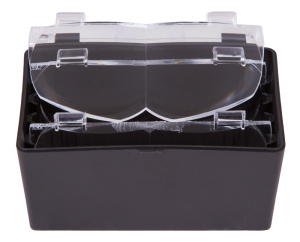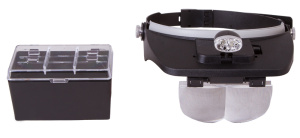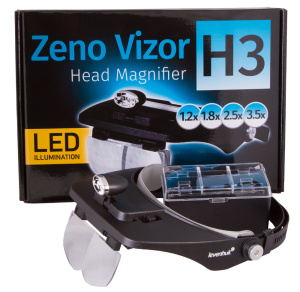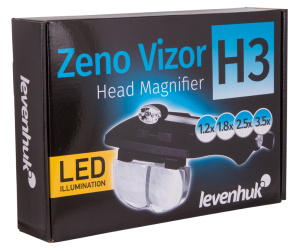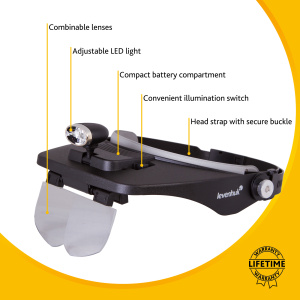 Magnification: 1.2/1.8/2.5/3.5x. Lens size: 100x45mm. LED light
Levenhuk Zeno Vizor H3 Head Magnifier comes with interchangeable lenses. The lenses feature magnification powers in the 1.2x–3.5x range. When needed, the lenses can be combined in pairs. The magnifier features built-in LED illumination that provides enough brightness to illuminate the working area even in compete darkness.
Levenhuk Zeno Vizor H3 magnifier is a very convenient tool for professional or home work with small objects. It fixes on the head with a headband, leaving your hands free. You can do needlework, examine watch mechanisms, solder circuit boards, or work with three-dimensional models.
All lenses are made of quality optical plastic. They don't distort colors and tiny details, allowing you to see sharp contours of observed objects. Illumination is powered by AAA batteries.
Features:
Head magnifier
Magnifications of additional lenses: from 1.2x to 3.5x
Combinable lenses
LED illumination
The kit includes:
Levenhuk Zeno Vizor H3 Head Magnifier
Interchangeable lenses – 4 pcs.
User manual
Lifetime warranty
Levenhuk Zeno Vizor H3 Head Magnifier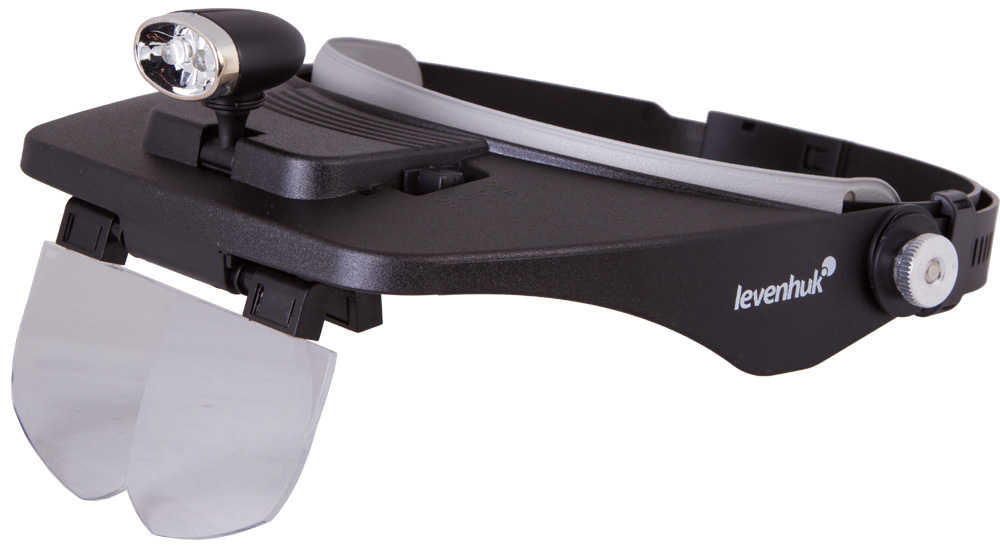 Levenhuk Zeno Vizor H3 Head Magnifier comes with interchangeable lenses. The lenses feature magnification powers in the 1.2x–3.5x range. When needed, the lenses can be combined in pairs. The magnifier features built-in LED illumination that provides enough brightness to illuminate the working area even in compete darkness. Levenhuk Zeno Vizor H3 magnifier is a very convenient tool for professional or home work with small objects. It fixes on the head with a headband, leaving your hands free. You can do needlework, examine watch mechanisms, solder circuit boards, or work with three-dimensional models. All lenses are made of quality optical plastic. They don't distort colors and tiny details, allowing you to see sharp contours of observed objects. Illumination is powered by AAA batteries. Features: Head magnifier Magnifications of additional lenses: from 1.2x to 3.5x Combinable lenses LED illumination The kit includes: Levenhuk Zeno Vizor H3 Head Magnifier Interchangeable lenses – 4 pcs. User manual Lifetime warranty