Levenhuk Zeno Vizor G2 Magnifying Glasses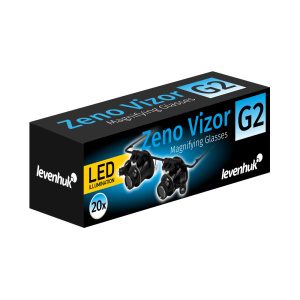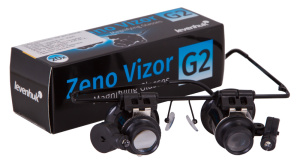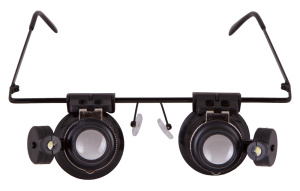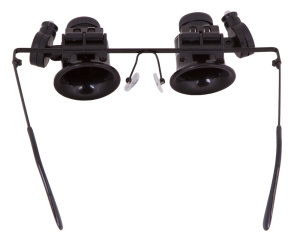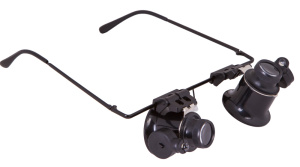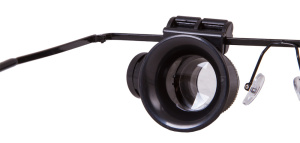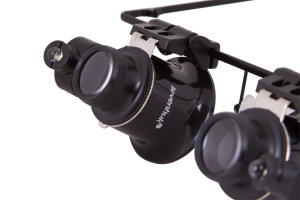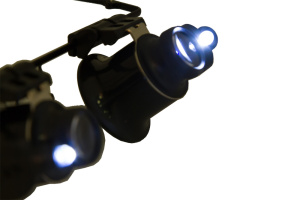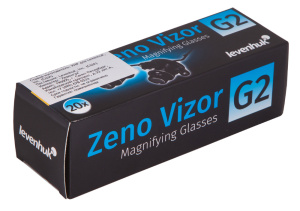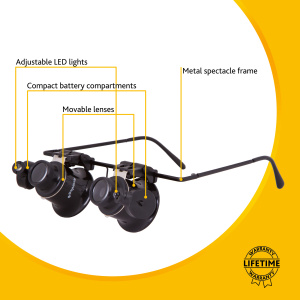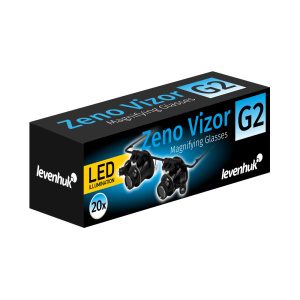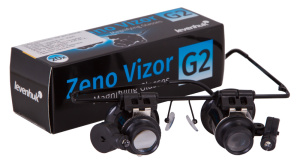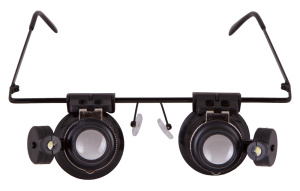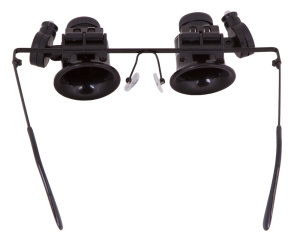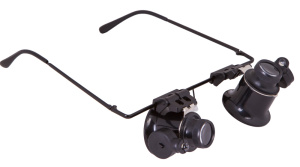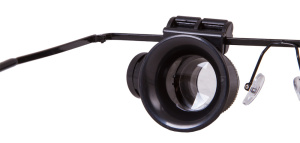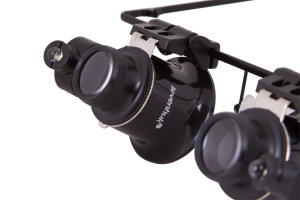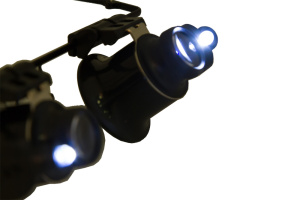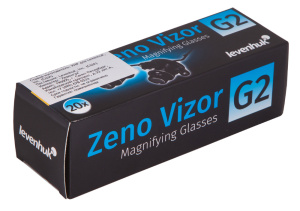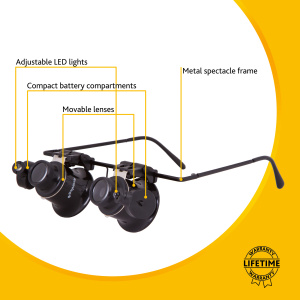 Magnification: 20x. Lens diameter: 15mm. LED light
Levenhuk Zeno Vizor G2 Magnifying Glasses are designed for high precision work of any level of complexity. These magnifying glasses are worn the same way as regular glasses, which allows for prolonged work without any discomfort.
Levenhuk Zeno Vizor G2 Magnifying Glasses have two independent lenses with 20x magnification power each. The distance between the lenses can be easily adjusted. If necessary, one or both of the lenses can be moved aside so you can take a look at your work without magnification. The lenses are made of quality optical plastic, a material that is in no way inferior to glass in terms of purity and transparency. At the same time, in terms of durability and endurance optical plastic is superior to glass.
Each of the two lenses has individual LED illumination sources. Illumination is bright enough to allow for working in a poorly lit environment. Batteries for illumination power supply are included in the kit with the glasses.
Features:
Binocular magnifier
Built-in LED illumination
20x magnification
Optical plastic lenses
The kit includes:
Levenhuk Zeno Vizor G2 Magnifying Glasses
User manual
Lifetime warranty
Levenhuk Zeno Vizor G2 Magnifying Glasses

Levenhuk Zeno Vizor G2 Magnifying Glasses are designed for high precision work of any level of complexity. These magnifying glasses are worn the same way as regular glasses, which allows for prolonged work without any discomfort. Levenhuk Zeno Vizor G2 Magnifying Glasses have two independent lenses with 20x magnification power each. The distance between the lenses can be easily adjusted. If necessary, one or both of the lenses can be moved aside so you can take a look at your work without magnification. The lenses are made of quality optical plastic, a material that is in no way inferior to glass in terms of purity and transparency. At the same time, in terms of durability and endurance optical plastic is superior to glass. Each of the two lenses has individual LED illumination sources. Illumination is bright enough to allow for working in a poorly lit environment. Batteries for illumination power supply are included in the kit with the glasses. Features: Binocular magnifier Built-in LED illumination 20x magnification Optical plastic lenses The kit includes: Levenhuk Zeno Vizor G2 Magnifying Glasses User manual Lifetime warranty