Levenhuk Zeno Multi ML11 Magnifier
Magnifiers with three interchangeable lenses and LED illumination. Magnification: 2.5/6/16x
Levenhuk Zeno Multi Magnifier comes in useful for reading, examining small objects, defects on the furniture, and details in photographs.
Many models in this series come with interchangeable lenses so that you won't need to purchase different optical tools for performing various tasks. Magnifiers in the Levenhuk Zeno Multi series contain several magnifiers in one! You can use this magnifier for repairing watch mechanisms, working with jewelry or microcircuits.
Levenhuk Zeno Multi Magnifier is a universal magnifier for work and hobbies!
Features:
Three interchangeable lenses
Rubberized handle
Illumination: LED lights (2 pcs.)
Battery-powered
The kit includes:
Interchangeable lenses – 3 pcs.
Ergonomic handle
User manual and lifetime warranty
Levenhuk Zeno Multi ML11 Magnifier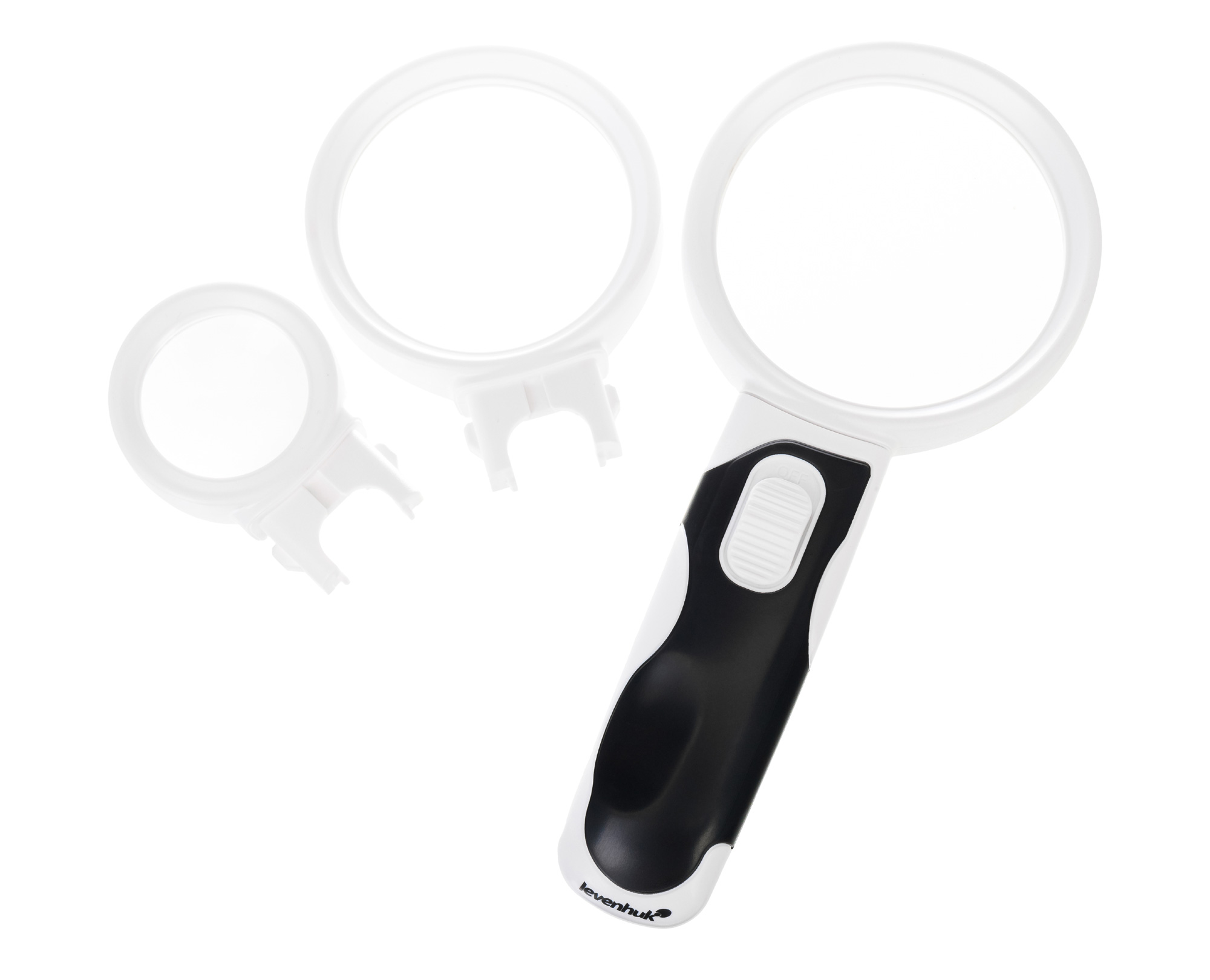 Levenhuk Zeno Multi Magnifier comes in useful for reading, examining small objects, defects on the furniture, and details in photographs. Many models in this series come with interchangeable lenses so that you won't need to purchase different optical tools for performing various tasks. Magnifiers in the Levenhuk Zeno Multi series contain several magnifiers in one! You can use this magnifier for repairing watch mechanisms, working with jewelry or microcircuits. Levenhuk Zeno Multi Magnifier is a universal magnifier for work and hobbies! Features:Three interchangeable lensesRubberized handleIllumination: LED lights (2 pcs.)Battery-poweredThe kit includes:Interchangeable lenses – 3 pcs.Ergonomic handleUser manual and lifetime warranty