Discovery Crafts DGL 30 Magnifying Glasses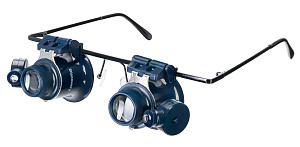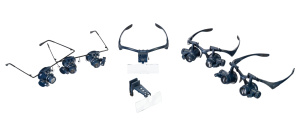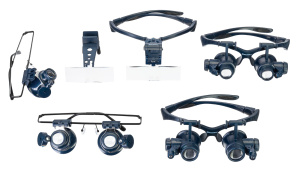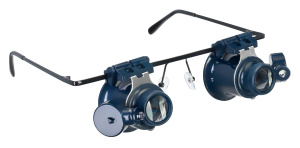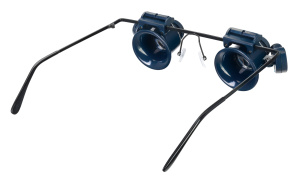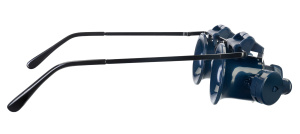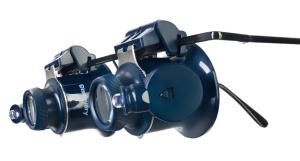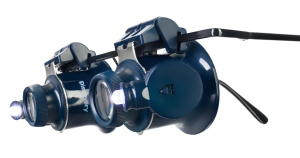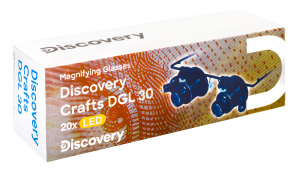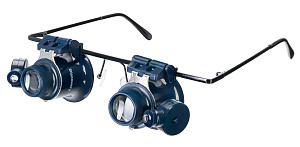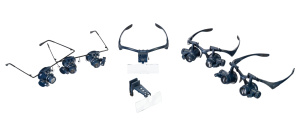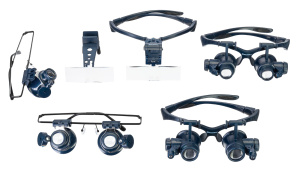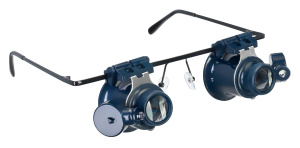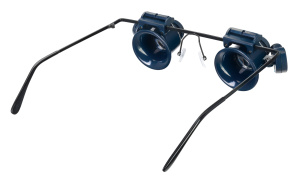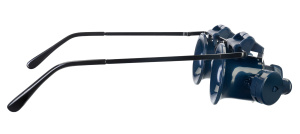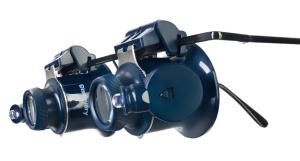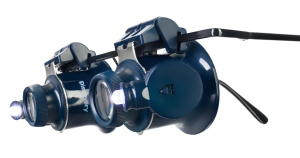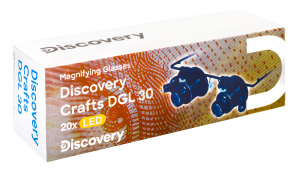 Binocular magnifier with illumination. Magnification: 20x. Lens diameter: 15mm
Accessories
Discovery Channel informs, entertains and inspires its audiences around the globe about the world in all its wonder, diversity and amazement. Offering millions of people the chance to discover, and satisfy their curiosity, Discovery offers a compelling mix of stories across genres including science and technology, exploration, adventure, history and in depth behind-the-scenes glimpses at the people, places and organisations that shape and share the world we live in.
We proudly present the Discovery optics series that is produced by Levenhuk and endorsed by Discovery.
---
Discovery Crafts DGL 30 is a binocular magnifier, i.e. a magnifier with lenses for two eyes. The magnifier has an eyeglass frame, so your hands remain completely free while using it. It is ideal for working with small objects and a detailed study of various items: watch mechanisms, jewelry, electronic circuit boards, art objects, and much more. It is a perfect tool for professional use and a great choice for hobbies that require a practical magnifier.
Both lenses are made of polymer optical glass. As for viewing fine details, this material is no less efficient than standard glass, and its durability may even outperform it. The lenses can slide along the frame to the left and right, and if you need to view an object with the naked eye, you can just flip them up.
There are LEDs located near the lenses: illumination produces extremely bright and even lighting, so you can work when in complete darkness, too. The illumination angle is adjustable. Powered by batteries.
Key features:
Binocular magnifier on the eyeglass frame
Lenses can be moved left and right or flipped up
The optics made of polymer optical glass; 20x magnification
Illumination: LEDs with an adjustable angle
Battery powered
The kit includes:
Magnifying glasses
User manual and warranty card
Discovery Crafts DGL 30 Magnifying Glasses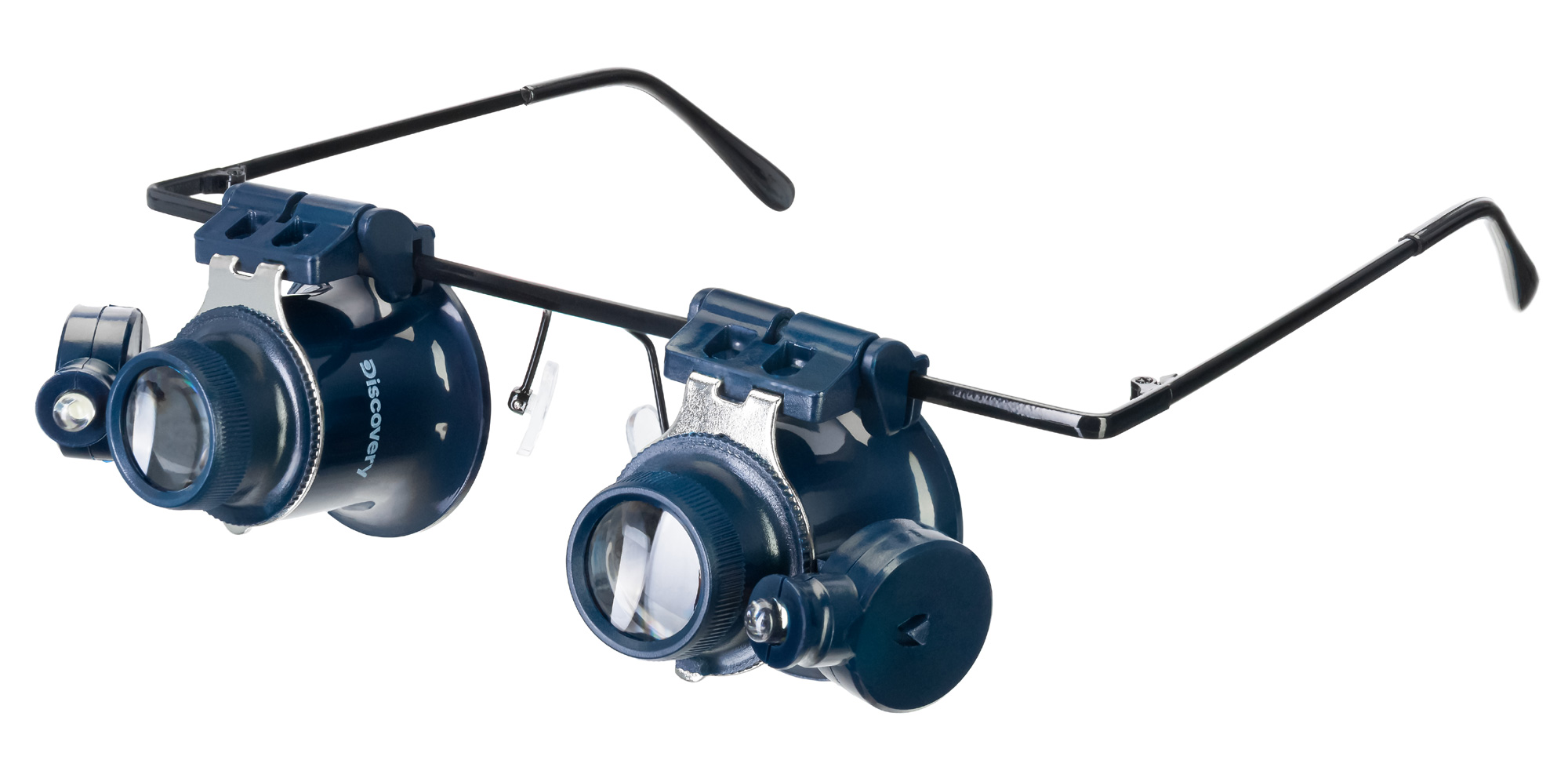 {: style="border:0px; margin-bottom: -5px; width:15%;" } Discovery Channel informs, entertains and inspires its audiences around the globe about the world in all its wonder, diversity and amazement. Offering millions of people the chance to discover, and satisfy their curiosity, Discovery offers a compelling mix of stories across genres including science and technology, exploration, adventure, history and in depth behind-the-scenes glimpses at the people, places and organisations that shape and share the world we live in. We proudly present the Discovery optics series that is produced by Levenhuk and endorsed by Discovery. Discovery Crafts DGL 30 is a binocular magnifier, i.e. a magnifier with lenses for two eyes. The magnifier has an eyeglass frame, so your hands remain completely free while using it. It is ideal for working with small objects and a detailed study of various items: watch mechanisms, jewelry, electronic circuit boards, art objects, and much more. It is a perfect tool for professional use and a great choice for hobbies that require a practical magnifier. Both lenses are made of polymer optical glass. As for viewing fine details, this material is no less efficient than standard glass, and its durability may even outperform it. The lenses can slide along the frame to the left and right, and if you need to view an object with the naked eye, you can just flip them up. There are LEDs located near the lenses: illumination produces extremely bright and even lighting, so you can work when in complete darkness, too. The illumination angle is adjustable. Powered by batteries. Key features: Binocular magnifier on the eyeglass frame Lenses can be moved left and right or flipped up The optics made of polymer optical glass; 20x magnification Illumination: LEDs with an adjustable angle Battery powered The kit includes: Magnifying glasses User manual and warranty card