Discovery Basics MG5 Magnifier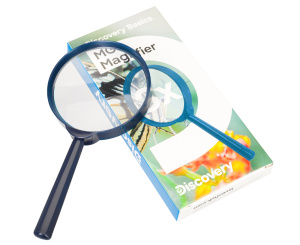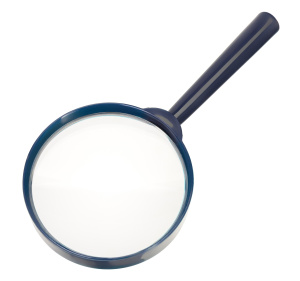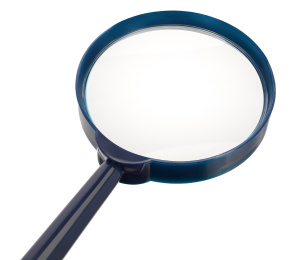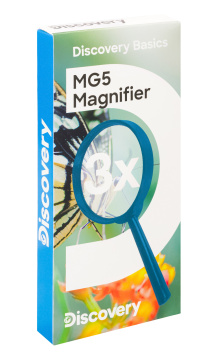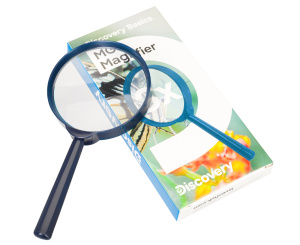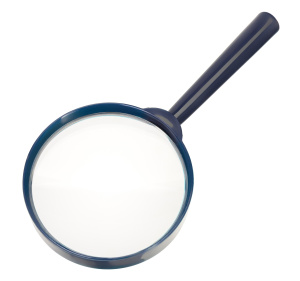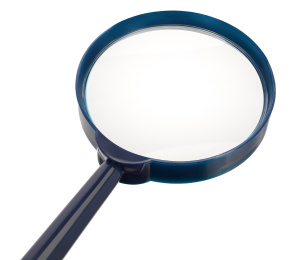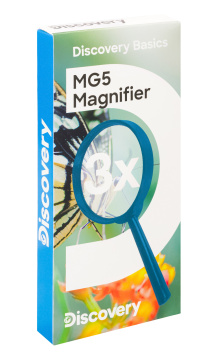 A handheld magnifier. Magnification: 3x
Discovery Channel informs, entertains and inspires its audiences around the globe about the world in all its wonder, diversity and amazement. Offering millions of people the chance to discover, and satisfy their curiosity, Discovery offers a compelling mix of stories across genres including science and technology, exploration, adventure, history and in depth behind-the-scenes glimpses at the people, places and organisations that shape and share the world we live in.
We proudly present the Discovery optics series that is produced by Levenhuk and endorsed by Discovery.
---
The Discovery Basics MG5 Magnifier is a magnifying lens for reading and viewing small objects, photos, and drawings. The handheld magnifier has a classic optical design and a 3x magnifying lens. Comfortable to hold, great for continuous use, and ideal for hobbies and professional activities.
The magnifier is lightweight and durable. The frame and handle are made of plastic.
Key features:
A handheld magnifier
Magnification: 3x
Material: plastic
Discovery Basics MG5 Magnifier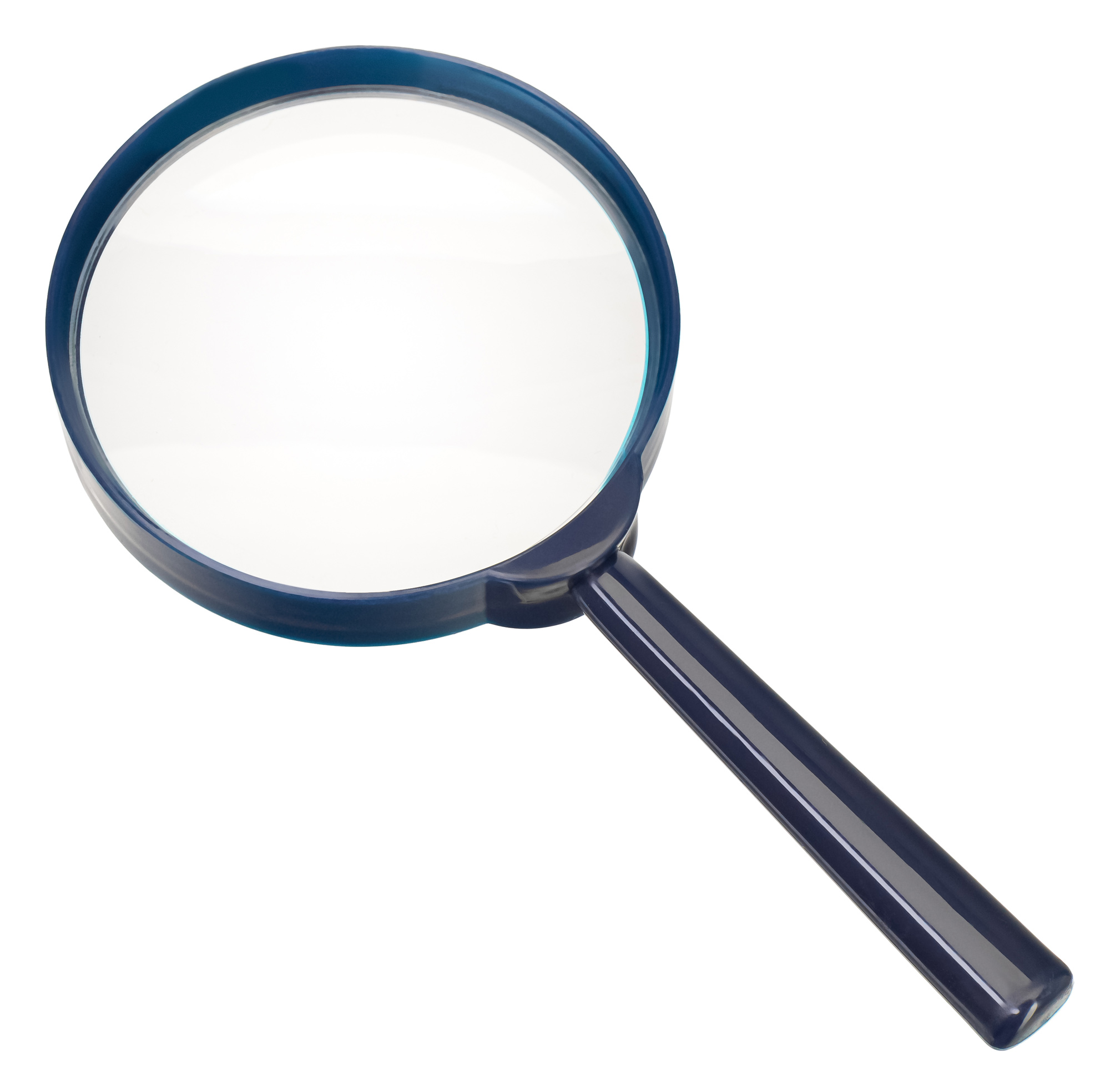 {: style="border:0px; margin-bottom: -5px; width:15%;" } Discovery Channel informs, entertains and inspires its audiences around the globe about the world in all its wonder, diversity and amazement. Offering millions of people the chance to discover, and satisfy their curiosity, Discovery offers a compelling mix of stories across genres including science and technology, exploration, adventure, history and in depth behind-the-scenes glimpses at the people, places and organisations that shape and share the world we live in. We proudly present the Discovery optics series that is produced by Levenhuk and endorsed by Discovery. The Discovery Basics MG5 Magnifier is a magnifying lens for reading and viewing small objects, photos, and drawings. The handheld magnifier has a classic optical design and a 3x magnifying lens. Comfortable to hold, great for continuous use, and ideal for hobbies and professional activities. The magnifier is lightweight and durable. The frame and handle are made of plastic. Key features: A handheld magnifier Magnification: 3x Material: plastic