Levenhuk Discovery Basics CN5 Bug Jar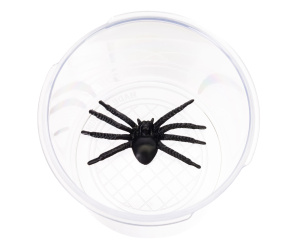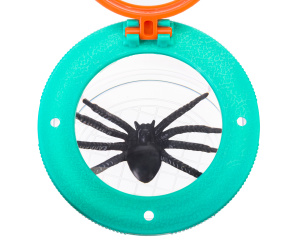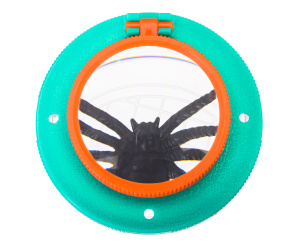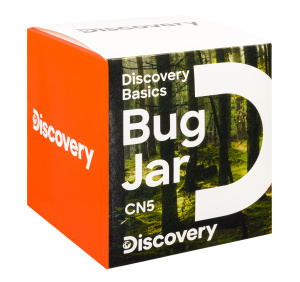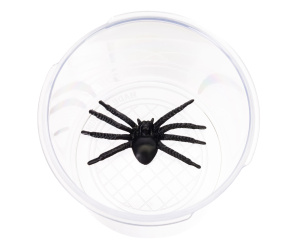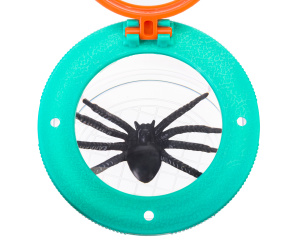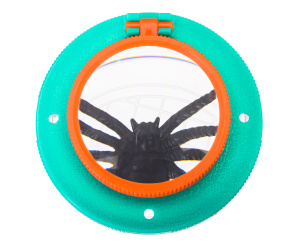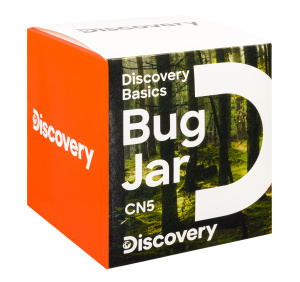 Bug Jar. Magnification: 3/8x
Discovery Channel informs, entertains and inspires its audiences around the globe about the world in all its wonder, diversity and amazement. Offering millions of people the chance to discover, and satisfy their curiosity, Discovery offers a compelling mix of stories across genres including science and technology, exploration, adventure, history and in depth behind-the-scenes glimpses at the people, places and organisations that shape and share the world we live in.
We proudly present the Discovery optics series that is produced by Levenhuk and endorsed by Discovery.
---
The Levenhuk Discovery Basics CN5 Bug Jar is a small jar with transparent walls and two magnifying lenses placed on the cover, one of which is hinged. You can safely and easily explore the tiny creatures of the world around us. You can put a bug, spider, fly, or even a fish in the jar – don't forget to fill the glass with water first, of course. After that, you can study the object from all angles. You can also insert twigs, algae, minerals, and many others in the jar.
The objective lenses can magnify at 3x and 8x, i.e. the objects of study can be observed at different magnifications. The jar is made of plastic, so there is no need to worry about it breaking if it is accidentally dropped.
Key features:
A bug jar with transparent walls
Two lenses on the cover, one of which is hinged
Magnification: 3/8x
To study small objects safely
Having thought of you and your loved ones, Levenhuk and Discovery have rounded up several desirable gifts for this Christmas
Playlist with reviews of telescopes, binoculars, monoculars, microscopes, planetaria, meteorological stations and other Levenhuk Discovery optical equipment
Eager to learn and explore everything around you? If so, consider treating yourself with new optical instruments to get one step closer to the myriad of unexplored wonders of nature that are all around us every day.
Levenhuk Discovery Basics CN5 Bug Jar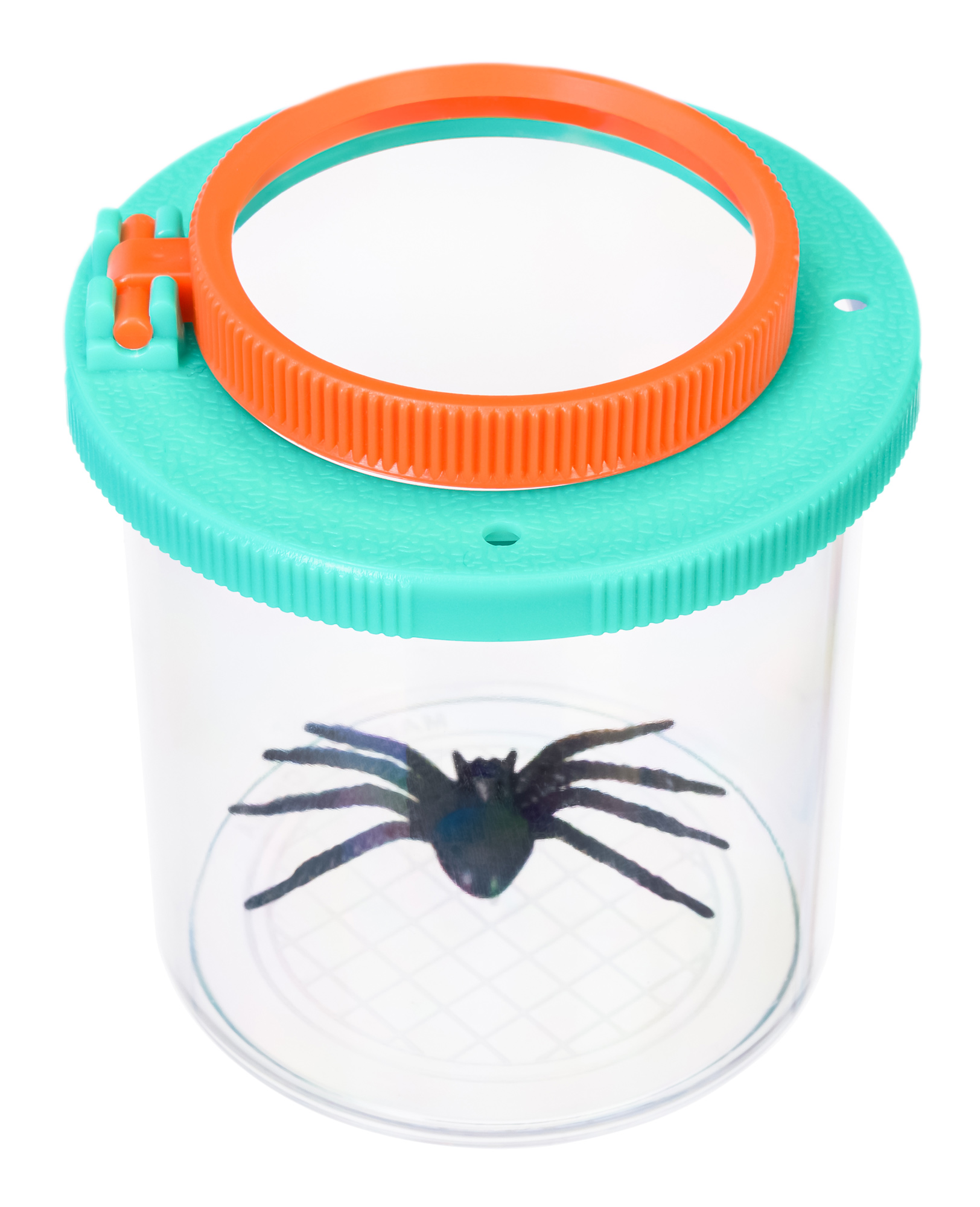 {: style="border:0px; margin-bottom: -5px; width:15%;" } Discovery Channel informs, entertains and inspires its audiences around the globe about the world in all its wonder, diversity and amazement. Offering millions of people the chance to discover, and satisfy their curiosity, Discovery offers a compelling mix of stories across genres including science and technology, exploration, adventure, history and in depth behind-the-scenes glimpses at the people, places and organisations that shape and share the world we live in. We proudly present the Discovery optics series that is produced by Levenhuk and endorsed by Discovery. The Levenhuk Discovery Basics CN5 Bug Jar is a small jar with transparent walls and two magnifying lenses placed on the cover, one of which is hinged. You can safely and easily explore the tiny creatures of the world around us. You can put a bug, spider, fly, or even a fish in the jar – don't forget to fill the glass with water first, of course. After that, you can study the object from all angles. You can also insert twigs, algae, minerals, and many others in the jar. The objective lenses can magnify at 3x and 8x, i.e. the objects of study can be observed at different magnifications. The jar is made of plastic, so there is no need to worry about it breaking if it is accidentally dropped. Key features: A bug jar with transparent walls Two lenses on the cover, one of which is hinged Magnification: 3/8x To study small objects safely