Levenhuk Halo 13X Wi-Fi Digital Night Vision Binoculars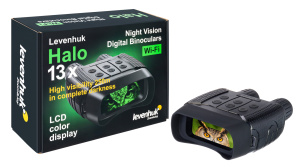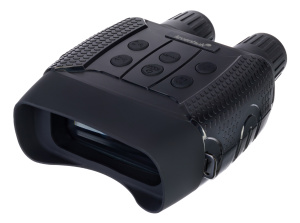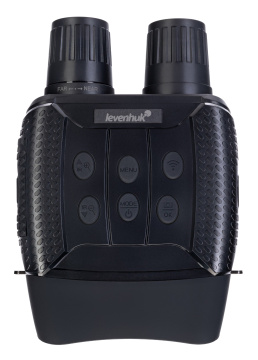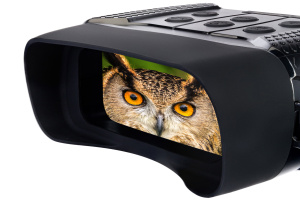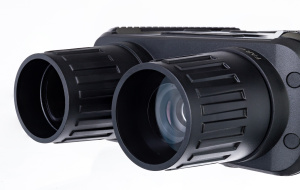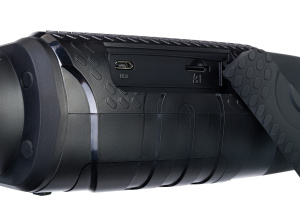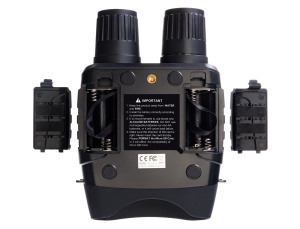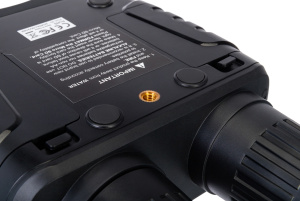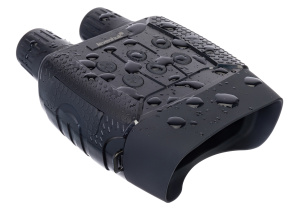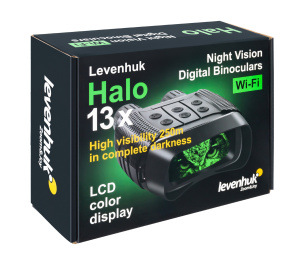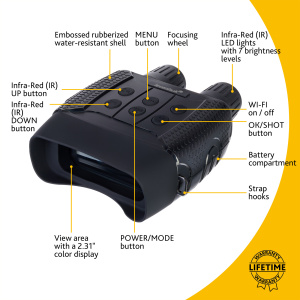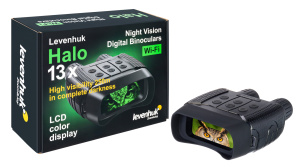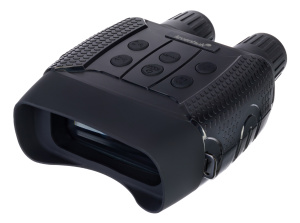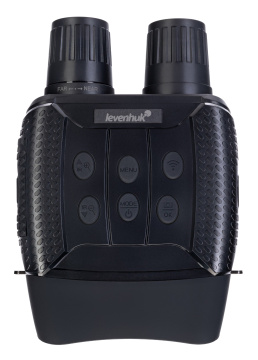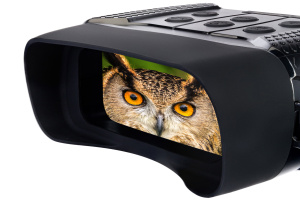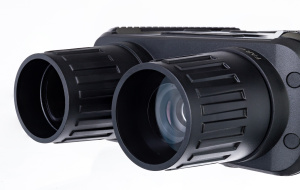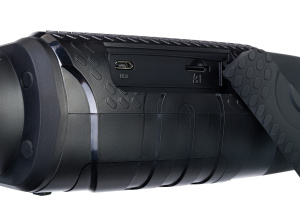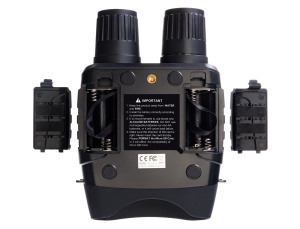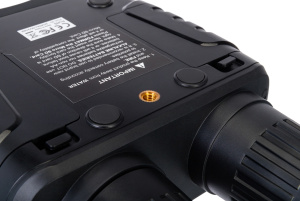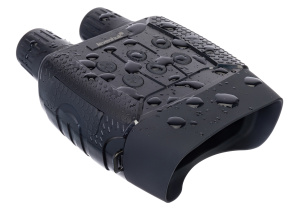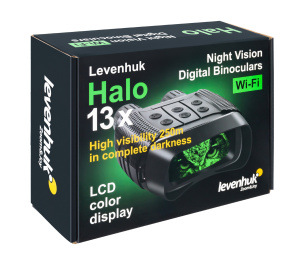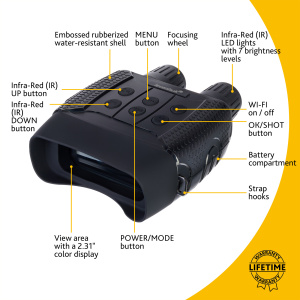 For day and night observation. With a recorder and Wi-Fi module. Magnification: 1–4x digital
The Levenhuk Halo 13X Wi-Fi digital night vision binoculars are a digital night vision device with Wi-Fi that allows you to control the device using a smartphone or tablet. The binoculars provide digital magnification. It is a multi-task device that can be used in complete darkness and sunlight. Levenhuk Halo 13X Wi-Fi are great night vision binoculars that can make a long trip into the wild more secure. If you are looking for a device for exploring unfamiliar territories, night hunting, sports games, and security measures, it is a perfect choice.
Detection range at night: up to 300 meters
The device features glass optics with silicon dioxide anti-reflecting coating. This allows you to get sharper and clearer images in any light conditions, even in complete darkness. In the daytime, you can study any objects located at a distance of three meters and further. At night, the limit for this model is 300 meters. It is convenient that you can adjust the brightness of a built-in IR illumination. There are 7 brightness levels: the minimum level extends the life of the batteries; the maximum level enables observing an extremely clear picture. Note that, at night, the rendered image will be black and white, but during the day, you can observe the world in all the colors.
Built-in photo and video recorder
You can record all your observations in the photo and video modes. If there is not enough space on the memory card, the resolution can be reduced. The frame rate of the clips is 30 FPS, so the videos are smooth and pleasant to watch. For minimal smoothness of the video, 24 FPS are enough. To improve the quality of videos, this feature should be increased on the device. Photos and videos are recorded on a memory card (cards up to 32GB are supported), and everything recorded can be viewed on the device screen. The data can be transferred to a computer via a mini USB cable.
Up to 10 hours of continuous operation without changing the batteries
The binoculars feature an ergonomic, drip-proof body with an anti-slip surface. The binoculars are comfortable to grip. When you pick them up, the control buttons will be right under your fingers. The device is powered by standard batteries that can be found in most stores, and under field conditions it is much easier to replace a set of batteries than to look for a socket to charge the battery. One charge is enough for about 4–10 hours of continuous operation, the duration of the battery life depends on how intensively the IR illumination is used.
Control via Wi-Fi using a smartphone or tablet
Wi-Fi allows you to control the device with a smartphone or tablet. Its signal range is about 15 meters. The free app is available on the App Store (NV Plus) and Google Play (NVTLSCP). It enables you to control the device remotely from your mobile device. You can use it to adjust IR brightness and capture photos and videos as well as view, download, and delete recorded footage.
Please note: IR illumination (infrared radiation) can be detected by photo and video cameras as well as other similar electronic devices during operation.
Features:
Digital night vision device with a night detection range of up to 300 meters
Day: color image; night: black and white
Magnification: 1–4x digital
Built-in IR illuminator with 7 brightness levels
Photo (2048x1536 pix) and video (1280x960 pix at 30 FPS) recording
Battery powered: AA batteries; up to 10 hours of continuous work
Simple and convenient: only 6 control buttons
Wi-Fi allows for connecting to the device via a smartphone or tablet
The kit includes:
Night vision device
mini USB 2.0 charging cable
MicroSD 32GB
Card reader
Carrying strap
Pouch
User manual and lifetime warranty
Levenhuk Halo 13X Wi-Fi Digital Night Vision Binoculars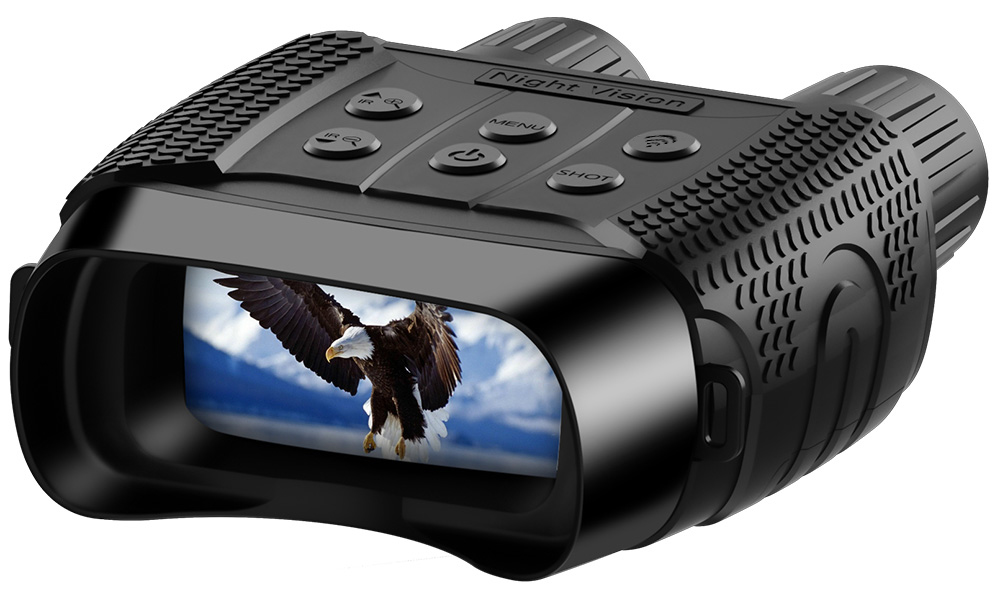 The Levenhuk Halo 13X Wi-Fi digital night vision binoculars are a digital night vision device with Wi-Fi that allows you to control the device using a smartphone or tablet. The binoculars provide digital magnification. It is a multi-task device that can be used in complete darkness and sunlight. Levenhuk Halo 13X Wi-Fi are great night vision binoculars that can make a long trip into the wild more secure. If you are looking for a device for exploring unfamiliar territories, night hunting, sports games, and security measures, it is a perfect choice. Detection range at night: up to 300 meters The device features glass optics with silicon dioxide anti-reflecting coating. This allows you to get sharper and clearer images in any light conditions, even in complete darkness. In the daytime, you can study any objects located at a distance of three meters and further. At night, the limit for this model is 300 meters. It is convenient that you can adjust the brightness of a built-in IR illumination. There are 7 brightness levels: the minimum level extends the life of the batteries; the maximum level enables observing an extremely clear picture. Note that, at night, the rendered image will be black and white, but during the day, you can observe the world in all the colors. Built-in photo and video recorder You can record all your observations in the photo and video modes. If there is not enough space on the memory card, the resolution can be reduced. The frame rate of the clips is 30 FPS, so the videos are smooth and pleasant to watch. For minimal smoothness of the video, 24 FPS are enough. To improve the quality of videos, this feature should be increased on the device. Photos and videos are recorded on a memory card (cards up to 32GB are supported), and everything recorded can be viewed on the device screen. The data can be transferred to a computer via a mini USB cable. Up to 10 hours of continuous operation without changing the batteries The binoculars feature an ergonomic, drip-proof body with an anti-slip surface. The binoculars are comfortable to grip. When you pick them up, the control buttons will be right under your fingers. The device is powered by standard batteries that can be found in most stores, and under field conditions it is much easier to replace a set of batteries than to look for a socket to charge the battery. One charge is enough for about 4–10 hours of continuous operation, the duration of the battery life depends on how intensively the IR illumination is used. Control via Wi-Fi using a smartphone or tablet Wi-Fi allows you to control the device with a smartphone or tablet. Its signal range is about 15 meters. The free app is available on the App Store (NV Plus) and Google Play (NVTLSCP). It enables you to control the device remotely from your mobile device. You can use it to adjust IR brightness and capture photos and videos as well as view, download, and delete recorded footage. Please note: IR illumination (infrared radiation) can be detected by photo and video cameras as well as other similar electronic devices during operation. Features: Digital night vision device with a night detection range of up to 300 meters Day: color image; night: black and white Magnification: 1–4x digital Built-in IR illuminator with 7 brightness levels Photo (2048x1536 pix) and video (1280x960 pix at 30 FPS) recording Battery powered: AA batteries; up to 10 hours of continuous work Simple and convenient: only 6 control buttons Wi-Fi allows for connecting to the device via a smartphone or tablet The kit includes: Night vision device mini USB 2.0 charging cable MicroSD 32GB Card reader Carrying strap Pouch User manual and lifetime warranty