Levenhuk Halo 13X Helmet Digital Night Vision Binoculars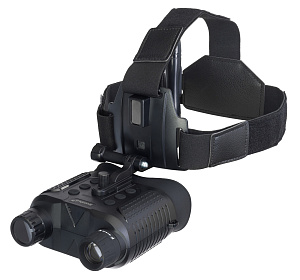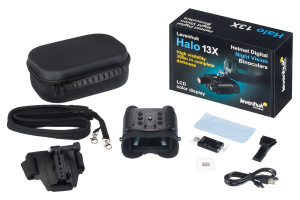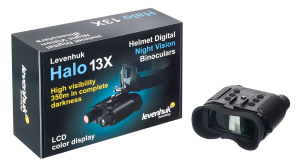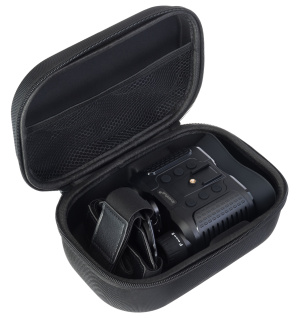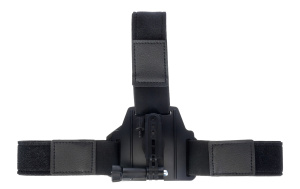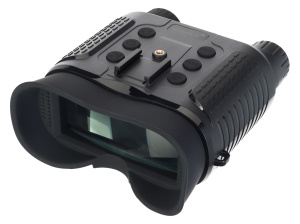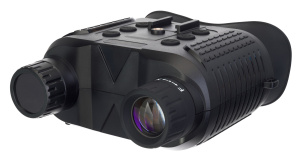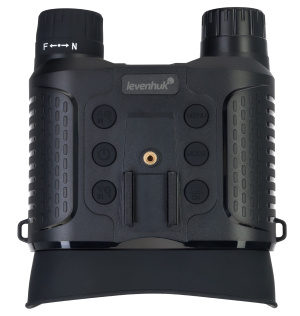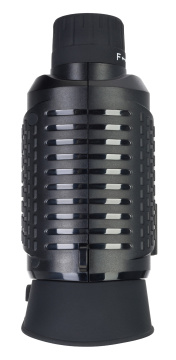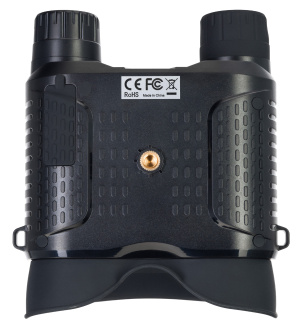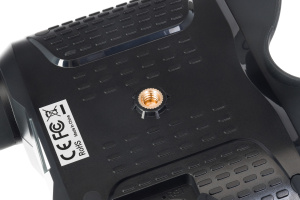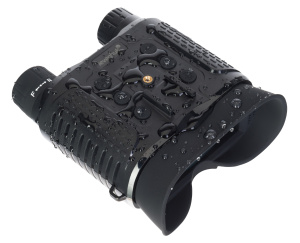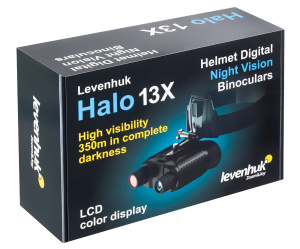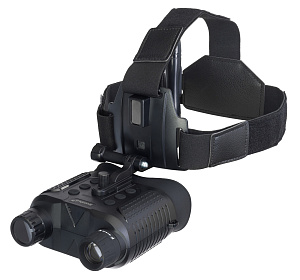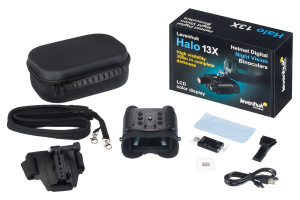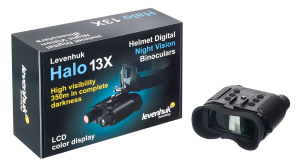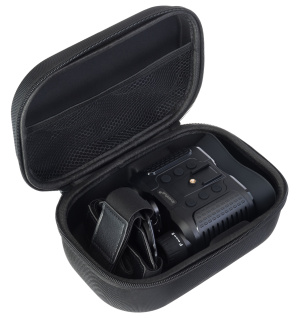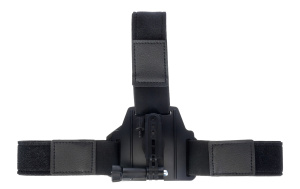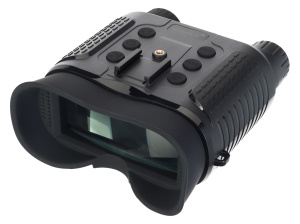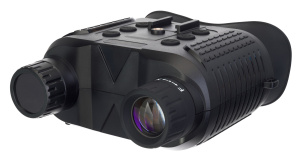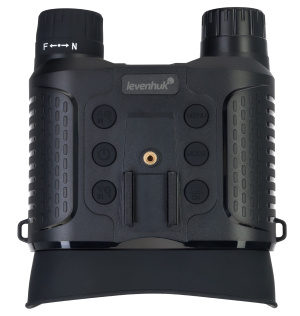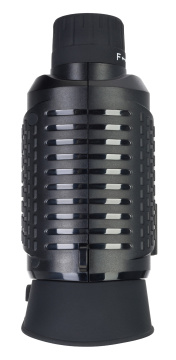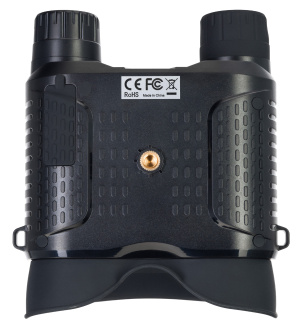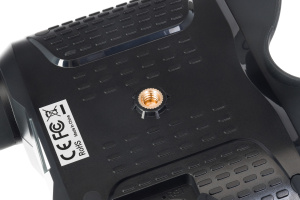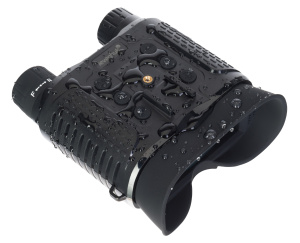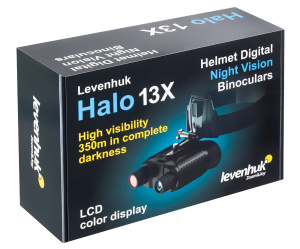 For day and night observation. With a recorder. Magnification: 1–8x (digital)
Meet the Levenhuk Halo 13X Helmet Digital Night Vision Binoculars. They are multifunctional head mounted binoculars. They are ideal for exploring the outdoors and keeping campsites safe, hunting and tactical games as well as territory protection. The key advantage of the model is its head mount. The close focus is only 1 meter (3.3ft), and so you can see even nearby objects in total darkness.
High-performance at any time of day
During the day, the Levenhuk Halo 13X Helmet works like regular binoculars, producing a color image. In the dark, with the IR illumination on, black-and-white, bright green, or an image with a color film effect are also possible. The optics are made of glass and fully coated with silicon dioxide and that increases the clarity and contrast of the image at night. In complete darkness, the detection range is 300–350 meters (980–1150ft), and in the daytime and at dusk, the range is unlimited. The IR brightness adjusts up to 7 levels. The digital zoom is adjustable in a range of 1–8x.
Photo and video recording and playback
You can use the binoculars not only for observation but also to record what you see in photo and video format. The playback option allows you to immediately view your footage on a display with a convenient 4:3 aspect ratio. The camera shoots high-resolution photos and videos: 4000x3000pix for photos, 1920x1080pix for video at 30 fps. The video is smooth and detailed. The footage is stored on a 32GB memory card (included). It is convenient that you can take pictures while holding the binoculars in your hands as well as by using the head mount or a tripod – there is a 1/4" thread.
Long service life and durability
Another advantage of the Levenhuk Halo 13X Helmet binoculars is the rugged, splash-proof body that is designed to withstand a wide temperature range. The device runs on a replaceable lithium battery, one charge lasts 3.5–8 hours of continuous operation. The less often you turn the IR illuminator on, the longer the device will last. The auto-off function helps you save energy – you can set it for 1, 3, 5, or 10 minutes, if needed. The ergonomic layout of the control buttons provides easy and quick access to all of its functionality.
Please note: IR illumination (infrared radiation) can be detected by photo and video cameras as well as other similar electronic devices during operation.
Key features:
Adjustable magnification 1–8x, fully coated optics
High-sensitivity color CMOS sensor and adjustable IR illumination
Observations of up to 300–350 meters (980–1150ft) at night, unlimited during the day
Photo and video capturing, playback, data storage
Up to 8 hours on a single charge, auto-off
Can be mounted on a tripod or head mounted
The kit includes:
Night vision binoculars
USB cable
MicroSD 32GB
Card reader
Strap
Pouch
Tripod mount
User manual and warranty card
Levenhuk Halo 13X Helmet Digital Night Vision Binoculars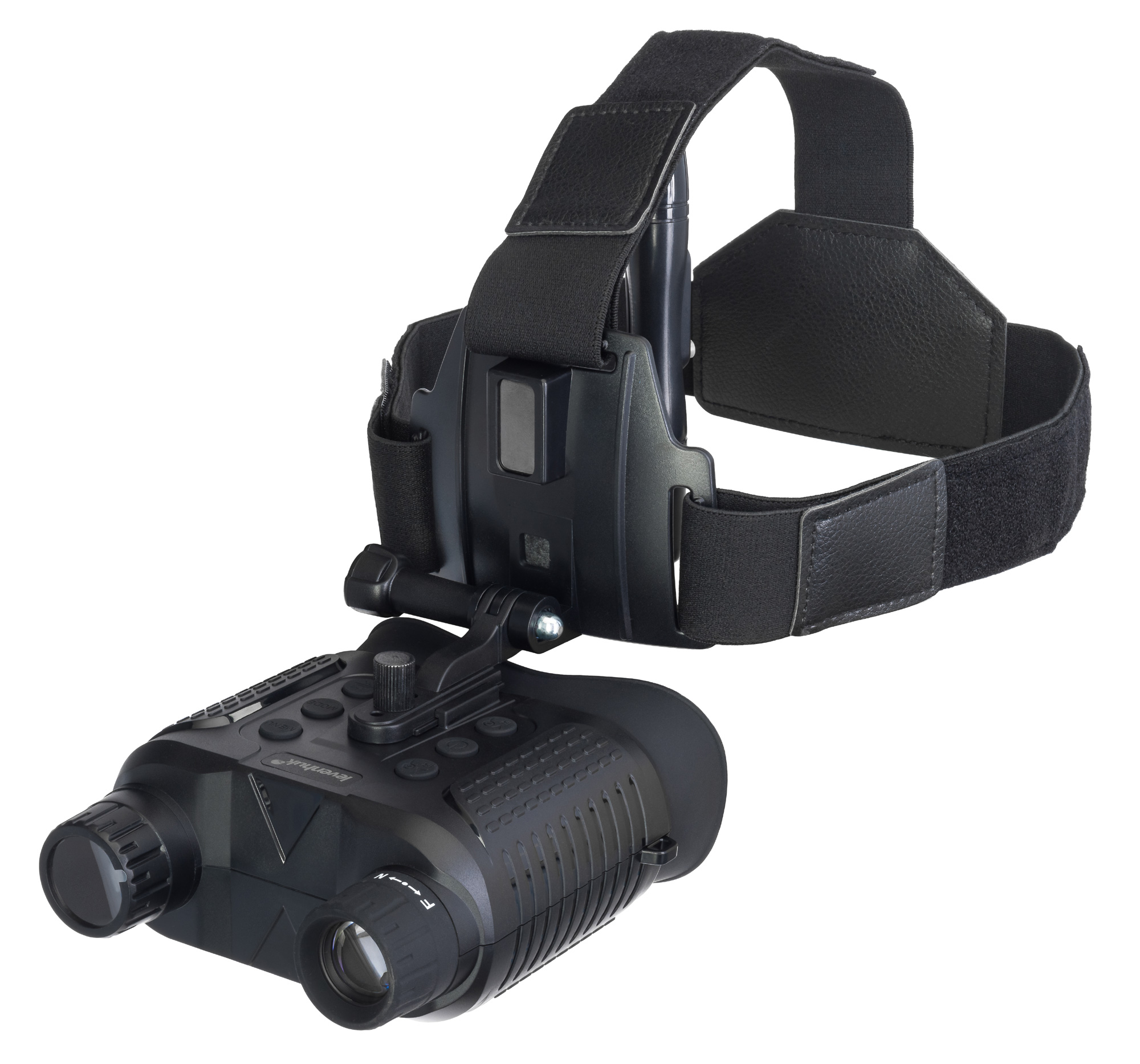 Meet the Levenhuk Halo 13X Helmet Digital Night Vision Binoculars. They are multifunctional head mounted binoculars. They are ideal for exploring the outdoors and keeping campsites safe, hunting and tactical games as well as territory protection. The key advantage of the model is its head mount. The close focus is only 1 meter (3.3ft), and so you can see even nearby objects in total darkness. High-performance at any time of day During the day, the Levenhuk Halo 13X Helmet works like regular binoculars, producing a color image. In the dark, with the IR illumination on, black-and-white, bright green, or an image with a color film effect are also possible. The optics are made of glass and fully coated with silicon dioxide and that increases the clarity and contrast of the image at night. In complete darkness, the detection range is 300–350 meters (980–1150ft), and in the daytime and at dusk, the range is unlimited. The IR brightness adjusts up to 7 levels. The digital zoom is adjustable in a range of 1–8x. Photo and video recording and playback You can use the binoculars not only for observation but also to record what you see in photo and video format. The playback option allows you to immediately view your footage on a display with a convenient 4:3 aspect ratio. The camera shoots high-resolution photos and videos: 4000x3000pix for photos, 1920x1080pix for video at 30 fps. The video is smooth and detailed. The footage is stored on a 32GB memory card (included). It is convenient that you can take pictures while holding the binoculars in your hands as well as by using the head mount or a tripod – there is a 1/4" thread. Long service life and durability Another advantage of the Levenhuk Halo 13X Helmet binoculars is the rugged, splash-proof body that is designed to withstand a wide temperature range. The device runs on a replaceable lithium battery, one charge lasts 3.5–8 hours of continuous operation. The less often you turn the IR illuminator on, the longer the device will last. The auto-off function helps you save energy – you can set it for 1, 3, 5, or 10 minutes, if needed. The ergonomic layout of the control buttons provides easy and quick access to all of its functionality. Please note: IR illumination (infrared radiation) can be detected by photo and video cameras as well as other similar electronic devices during operation. Key features: Adjustable magnification 1–8x, fully coated optics High-sensitivity color CMOS sensor and adjustable IR illumination Observations of up to 300–350 meters (980–1150ft) at night, unlimited during the day Photo and video capturing, playback, data storage Up to 8 hours on a single charge, auto-off Can be mounted on a tripod or head mounted The kit includes: Night vision binoculars USB cable MicroSD 32GB Card reader Strap Pouch Tripod mount User manual and warranty card