Levenhuk Wezzer Tick H50 Clock-thermometer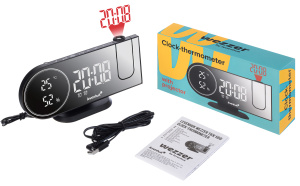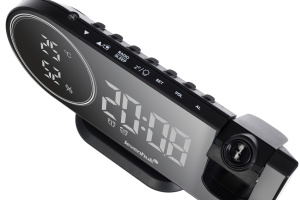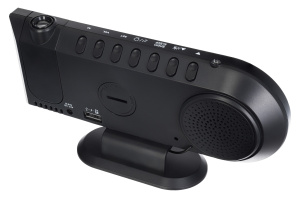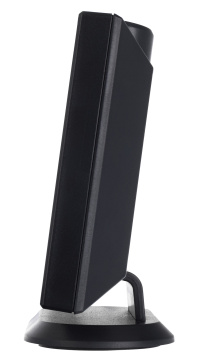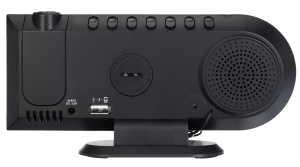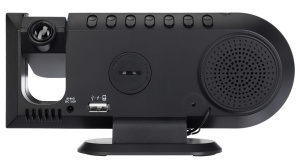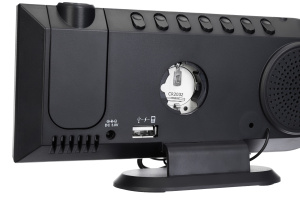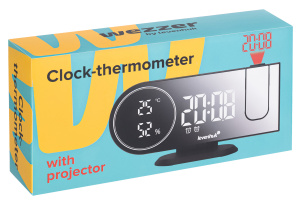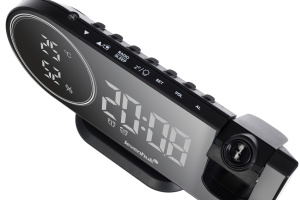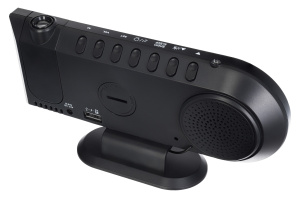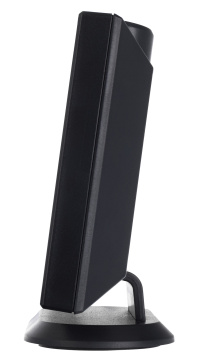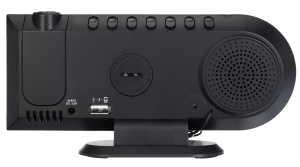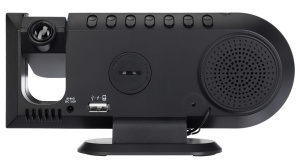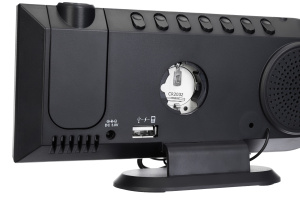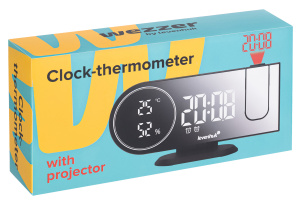 With a projector. Functions: clock, alarm clock, FM radio, thermometer, hygrometer
The Levenhuk Wezzer Tick H50 Clock-thermometer will definitely become your favorite gadget. The device has a very stylish design: an LCD mirror screen in black color with contrasting laconic digits on it. There is an FM radio, thermometer, and hygrometer, and the time can be projected on the ceiling or wall with a rotary projector. Moreover, you can charge your smartphone from this watch – the back panel has a USB port to charge mobile devices.
All data is graphically displayed on the screen: you can see the time, below – an alarm clock and a snooze function, next to – temperature and humidity. You can adjust the brightness, including turning on the energy-saving night mode (when the screen backlight is automatically dimmed). There is an FM broadcast band and you can adjust the volume. There is also an auto-off function available – it is convenient to set it up if you want to fall asleep listening to the radio.
The control buttons are on the back panel, and so they do not ruin the entire design of the front panel. The device is powered from an AC power supply. You can only place the clock on a table.
Key features:
Clock with a built-in FM radio
Built-in thermometer and hygrometer
Projector to project the time on the wall or ceiling
USB port for charging a smartphone
AC power supply
The kit includes:
Thermometer with clock
User manual and warranty card
Levenhuk Wezzer Tick H50 Clock-thermometer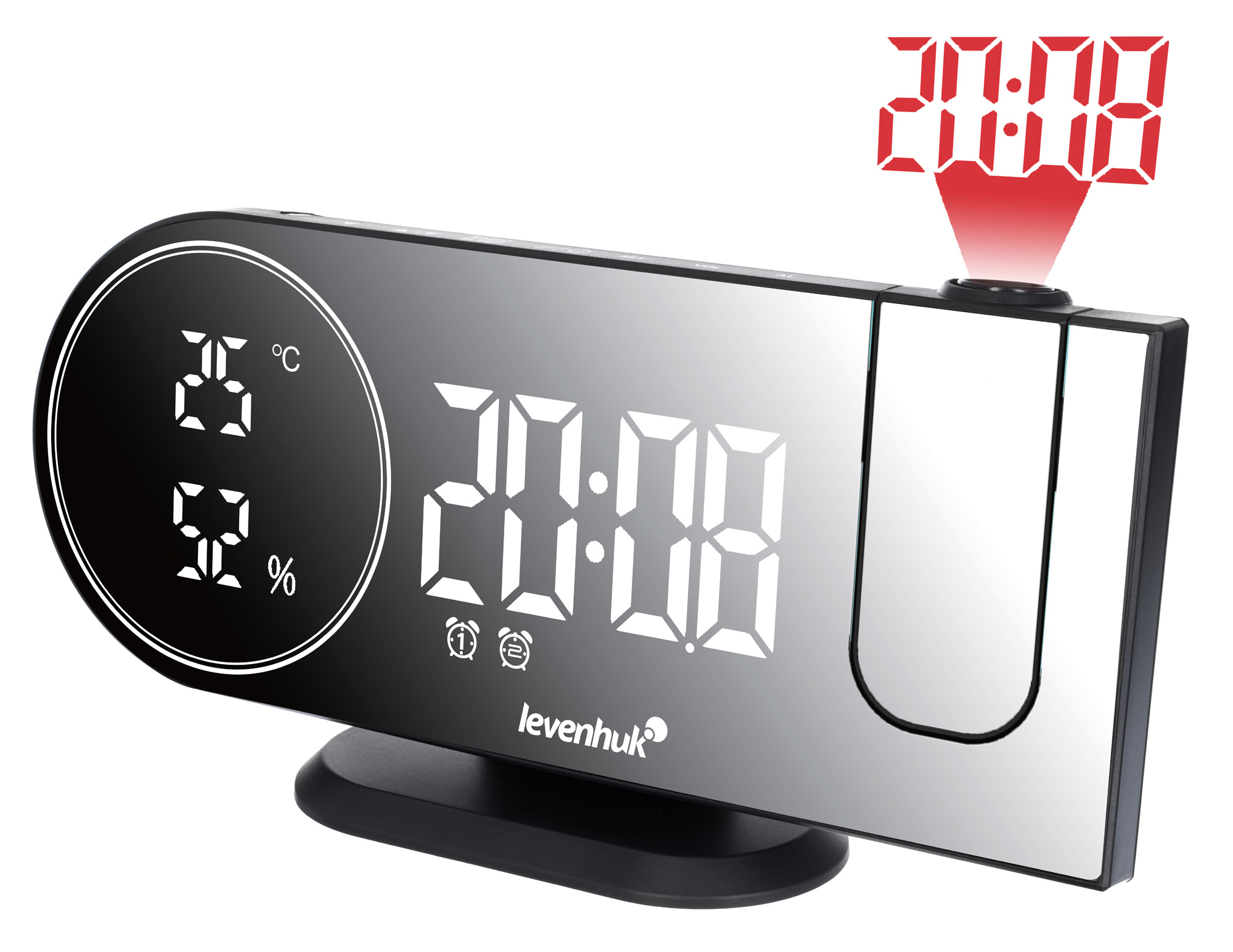 The Levenhuk Wezzer Tick H50 Clock-thermometer will definitely become your favorite gadget. The device has a very stylish design: an LCD mirror screen in black color with contrasting laconic digits on it. There is an FM radio, thermometer, and hygrometer, and the time can be projected on the ceiling or wall with a rotary projector. Moreover, you can charge your smartphone from this watch – the back panel has a USB port to charge mobile devices. All data is graphically displayed on the screen: you can see the time, below – an alarm clock and a snooze function, next to – temperature and humidity. You can adjust the brightness, including turning on the energy-saving night mode (when the screen backlight is automatically dimmed). There is an FM broadcast band and you can adjust the volume. There is also an auto-off function available – it is convenient to set it up if you want to fall asleep listening to the radio. The control buttons are on the back panel, and so they do not ruin the entire design of the front panel. The device is powered from an AC power supply. You can only place the clock on a table. Key features: Clock with a built-in FM radio Built-in thermometer and hygrometer Projector to project the time on the wall or ceiling USB port for charging a smartphone AC power supply The kit includes: Thermometer with clock User manual and warranty card