Levenhuk Wezzer Teo TH70 Noise Monitor Thermohygrometer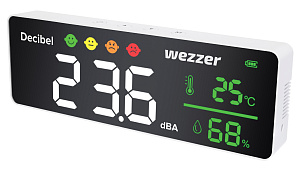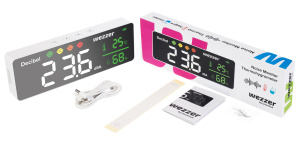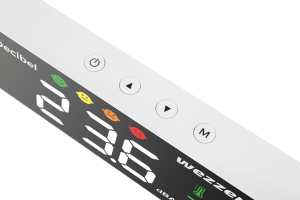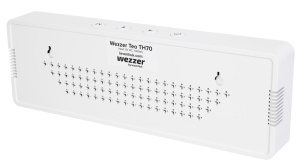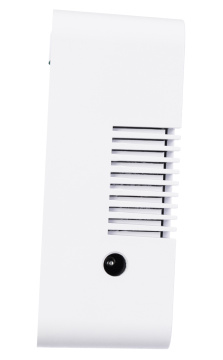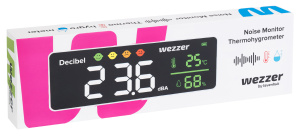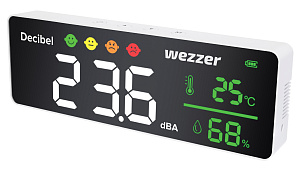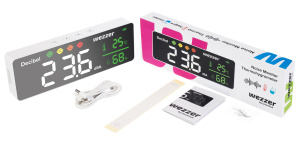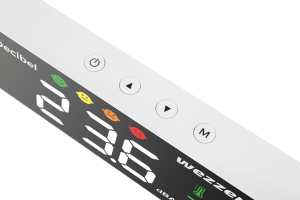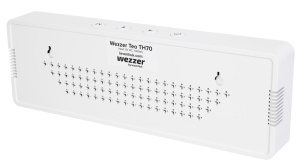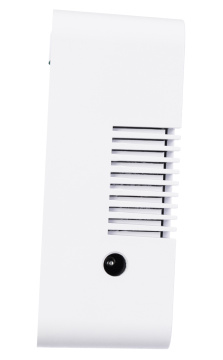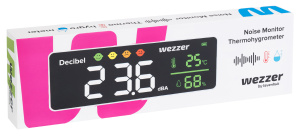 Functions: noise meter, thermometer, hygrometer
The Levenhuk Wezzer Teo TH70 Noise Monitor Thermohygrometer measures not only the air temperature and humidity, but also the level of noise pollution. The device is very useful because it shows whether the conditions in an apartment, office, or factory are optimal for living and working. Background noise, especially as it has a long-term effect on a person's well-being and health, is very important to control.
The noise meter readings are visually displayed on the screen and it all can easily be seen from a long distance. There is also a smiley comfort scale next to it, which schematically shows how comfortable the current conditions are. The thermometer and hygrometer measurements are shown in a smaller print, but they are also clearly visible due to the high contrast of the screen. You can activate the backlight, if necessary.
The device looks stylish and modern; a rechargeable battery is used to power the device.
Key features:
Thermohygrometer with a noise meter
Stylish design, backlit color screen
Powered by a rechargeable battery
The kit includes:
Thermohygrometer
USB cable
User manual and warranty card
Levenhuk Wezzer Teo TH70 Noise Monitor Thermohygrometer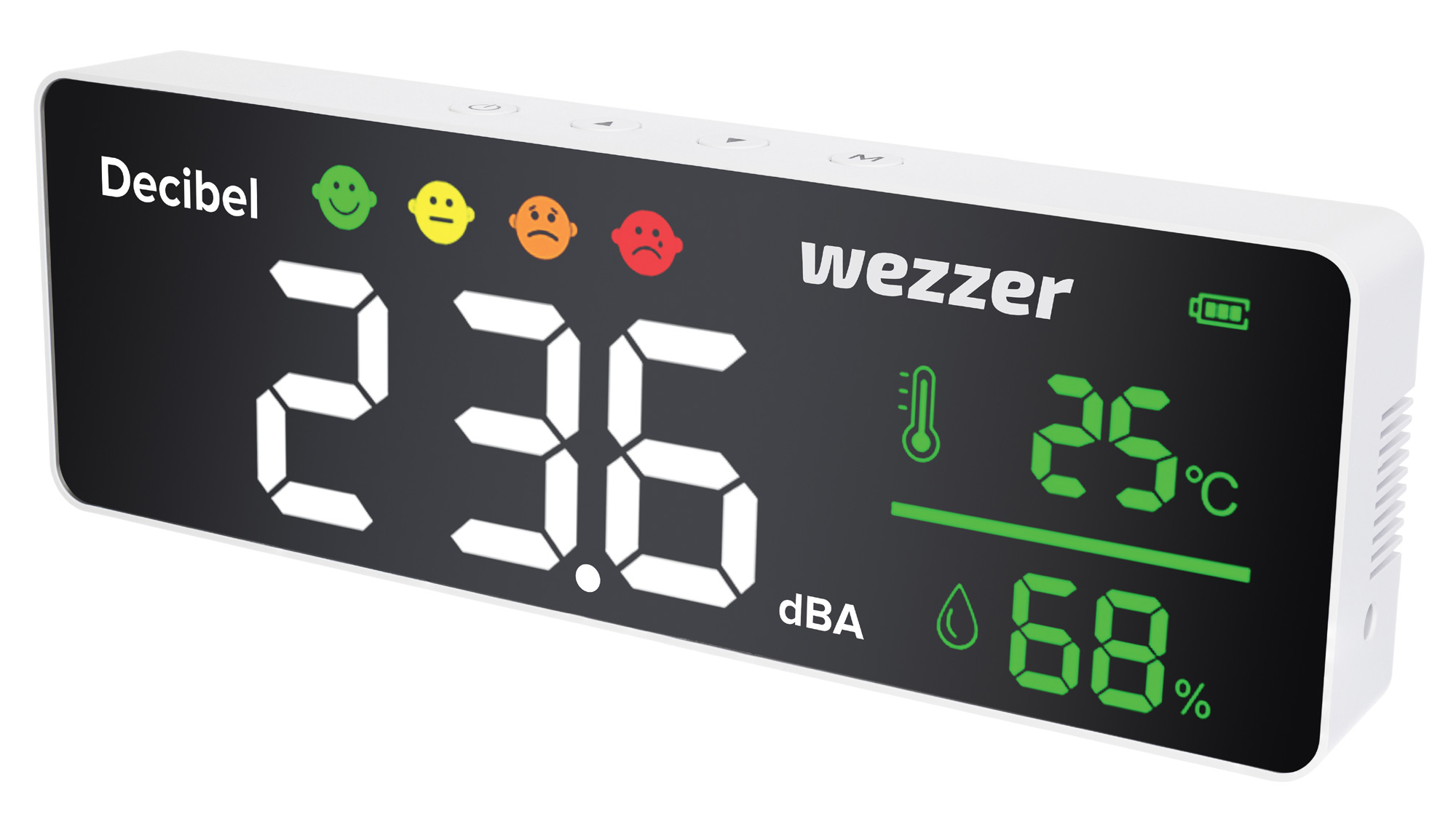 The Levenhuk Wezzer Teo TH70 Noise Monitor Thermohygrometer measures not only the air temperature and humidity, but also the level of noise pollution. The device is very useful because it shows whether the conditions in an apartment, office, or factory are optimal for living and working. Background noise, especially as it has a long-term effect on a person's well-being and health, is very important to control. The noise meter readings are visually displayed on the screen and it all can easily be seen from a long distance. There is also a smiley comfort scale next to it, which schematically shows how comfortable the current conditions are. The thermometer and hygrometer measurements are shown in a smaller print, but they are also clearly visible due to the high contrast of the screen. You can activate the backlight, if necessary. The device looks stylish and modern; a rechargeable battery is used to power the device. Key features: Thermohygrometer with a noise meter Stylish design, backlit color screen Powered by a rechargeable battery The kit includes: Thermohygrometer USB cable User manual and warranty card