Levenhuk Wezzer SN10 Sauna Thermometer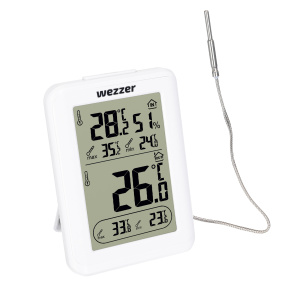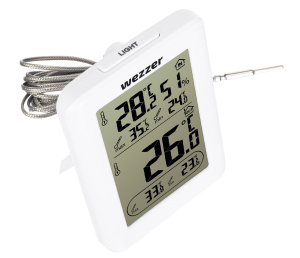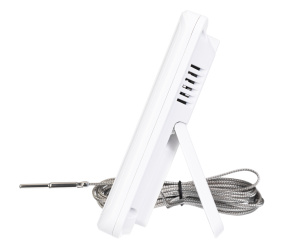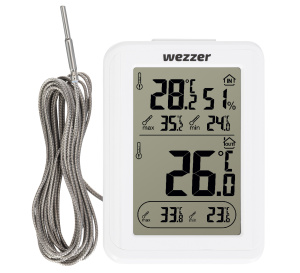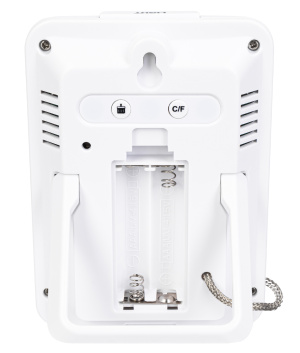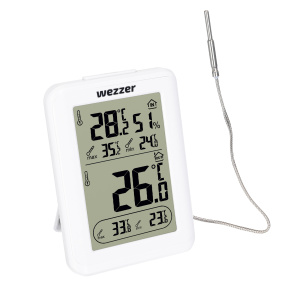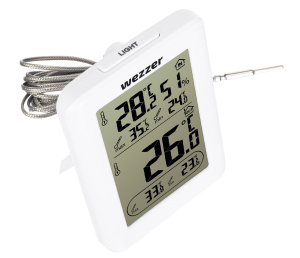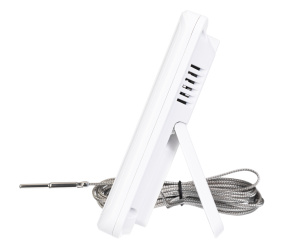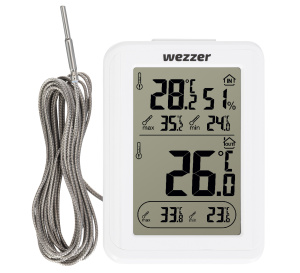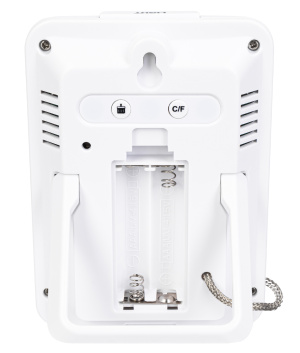 Functions: thermometer, hygrometer. With a wired thermoprobe (3m/10ft cable)
Accessories
Levenhuk Wezzer SN10 is designed to measure the air temperature of a sauna. The device consists of a main unit with a screen, which should be installed in the changing room, and a wired thermoprobe with a 3-meter-long (10ft) cable located inside the steam room. The device also helps to heat the steam room and monitor that the microclimate of the lounge area is safe and comfortable.
The main unit can be positioned in several ways: desktop (on a small fold-out table stand) or wall-mounted (with self-tapping screws). It is recommended to install the thermoprobe in the steam room slightly above the floor. The readings are displayed on the thermometer screen: clear and contrasting digits. If necessary, you can turn on the backlight.
At the top of the screen, you can see the readings from the main unit, and at the bottom, there are the measurements from the thermoprobe. In addition to the current temperature, both units display the minimums and maximums. In addition, the main unit measures the level of humidity in the air.
The device is powered by standard batteries.
Key features:
Designed for sauna
The main unit measures temperature and humidity
The wired thermoprobe measures the temperature
Minimum and maximum values display
Powered by standard batteries
The kit includes:
Sauna thermometer with a wired thermoprobe
User manual and warranty card
Levenhuk Wezzer SN10 Sauna Thermometer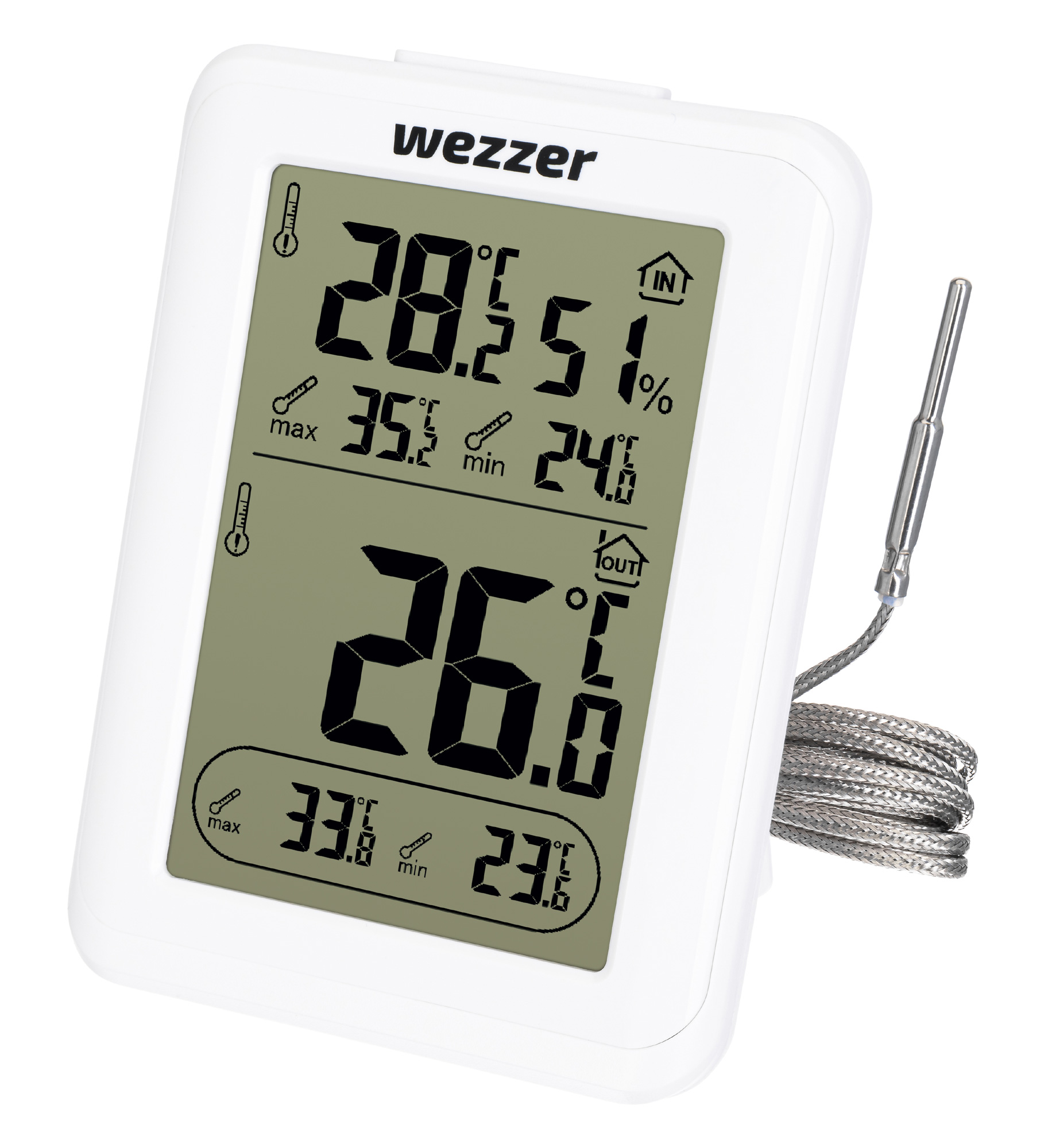 Levenhuk Wezzer SN10 is designed to measure the air temperature of a sauna. The device consists of a main unit with a screen, which should be installed in the changing room, and a wired thermoprobe with a 3-meter-long (10ft) cable located inside the steam room. The device also helps to heat the steam room and monitor that the microclimate of the lounge area is safe and comfortable. The main unit can be positioned in several ways: desktop (on a small fold-out table stand) or wall-mounted (with self-tapping screws). It is recommended to install the thermoprobe in the steam room slightly above the floor. The readings are displayed on the thermometer screen: clear and contrasting digits. If necessary, you can turn on the backlight. At the top of the screen, you can see the readings from the main unit, and at the bottom, there are the measurements from the thermoprobe. In addition to the current temperature, both units display the minimums and maximums. In addition, the main unit measures the level of humidity in the air. The device is powered by standard batteries. Key features: Designed for sauna The main unit measures temperature and humidity The wired thermoprobe measures the temperature Minimum and maximum values display Powered by standard batteries The kit includes: Sauna thermometer with a wired thermoprobe User manual and warranty card