Levenhuk Wezzer PLUS LP80 Weather Station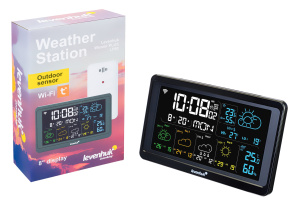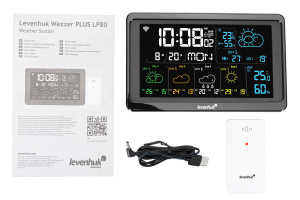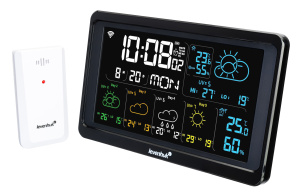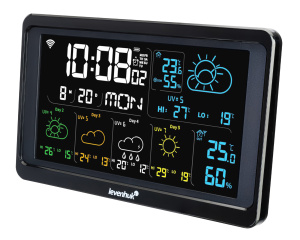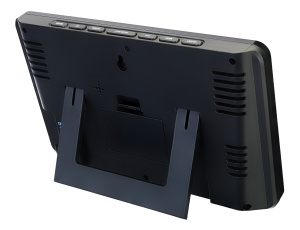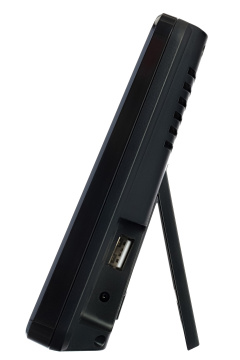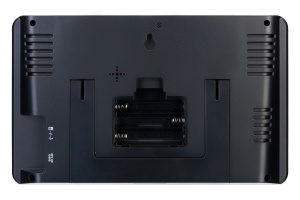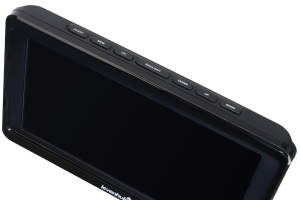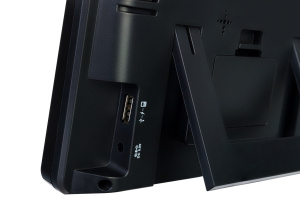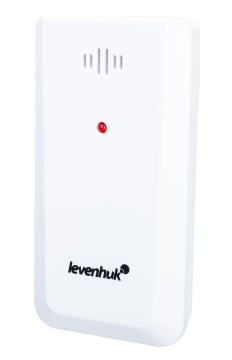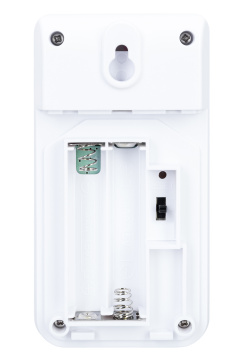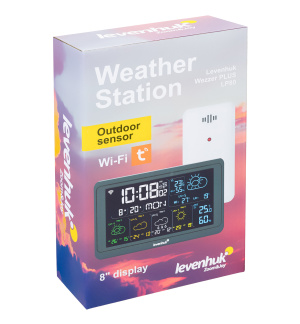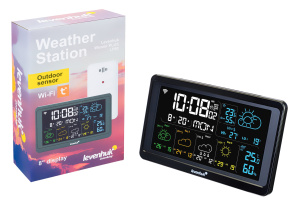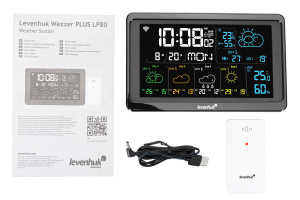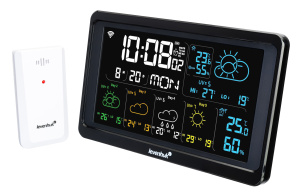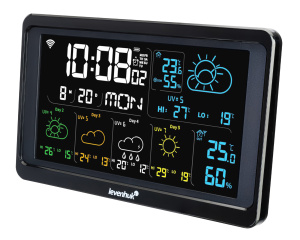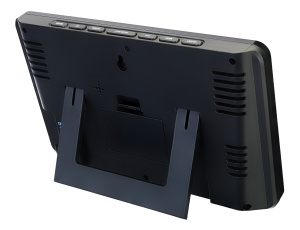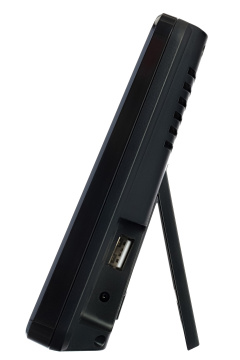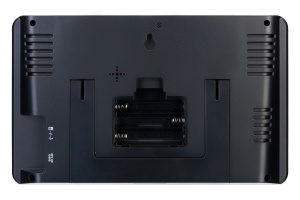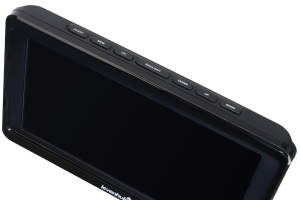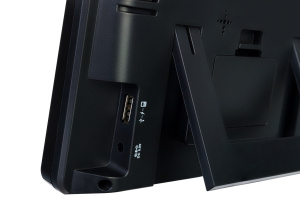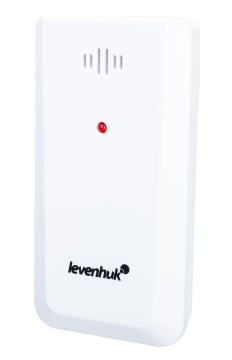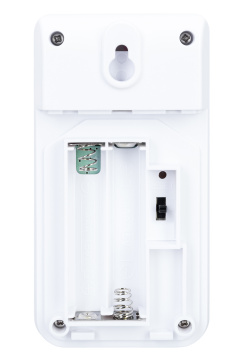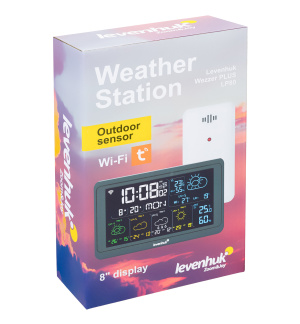 Functionality: clock, calendar, alarm clock, thermometer, hygrometer. Built-in Wi-Fi module. Five-day weather forecast. Remote sensor included
Levenhuk Wezzer PLUS LP80 is a home weather station that can be controlled from a mobile app on a smartphone or a tablet via Wi-Fi and Bluetooth. The station comes with a wireless remote sensor that makes it possible to monitor changes in the microclimate inside as well as the weather outside. The base station can be placed on a nightstand or windowsill, and the sensor can be hung on the wall at a distance of up to 100 meters (328 feet).
The main advantage of the Levenhuk Wezzer PLUS LP80 weather station is a five-day weather forecast displayed in blocks with icons on a large color LCD screen. It also displays the readings from the base station as the date, day of the week, and the exact time. The station records the maximum and minimum temperature values. It is also possible to set the alarms and alerts for exceeding temperatures both outside and inside the house. The limit values can be personally adjusted by the user.
The weather station can be powered by batteries or AC power. When the weather station is AC powered, it is possible to connect it to a mobile device via Wi-Fi. This allows you to access the "Tuya Smart" App and track real-time weather changes directly from your smartphone without having to contact external weather forecast sources.
Key features:
Measures the temperature and humidity indoors and outdoors
Memorizes the peak values and it alerts you when the temperature becomes uncomfortable
Five day charted weather forecast is shown on the 8-inch color LCD screen
Using the "Tuya smart" app (with Wi-Fi) to control the device via a smartphone
Built-in alarm clock and calendar
The kit includes:
Weather station
Remote sensor
USB cable
User manual and warranty card
Levenhuk Wezzer PLUS LP80 Weather Station
Levenhuk Wezzer PLUS LP80 is a home weather station that can be controlled from a mobile app on a smartphone or a tablet via Wi-Fi and Bluetooth. The station comes with a wireless remote sensor that makes it possible to monitor changes in the microclimate inside as well as the weather outside. The base station can be placed on a nightstand or windowsill, and the sensor can be hung on the wall at a distance of up to 100 meters (328 feet). The main advantage of the Levenhuk Wezzer PLUS LP80 weather station is a five-day weather forecast displayed in blocks with icons on a large color LCD screen. It also displays the readings from the base station as the date, day of the week, and the exact time. The station records the maximum and minimum temperature values. It is also possible to set the alarms and alerts for exceeding temperatures both outside and inside the house. The limit values can be personally adjusted by the user. The weather station can be powered by batteries or AC power. When the weather station is AC powered, it is possible to connect it to a mobile device via Wi-Fi. This allows you to access the "Tuya Smart" App and track real-time weather changes directly from your smartphone without having to contact external weather forecast sources. Key features: Measures the temperature and humidity indoors and outdoors Memorizes the peak values and it alerts you when the temperature becomes uncomfortable Five day charted weather forecast is shown on the 8-inch color LCD screen Using the "Tuya smart" app (with Wi-Fi) to control the device via a smartphone Built-in alarm clock and calendar The kit includes: Weather station Remote sensor USB cable User manual and warranty card