Levenhuk Wezzer PLUS LP70 Weather Station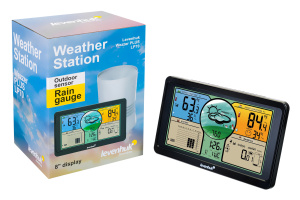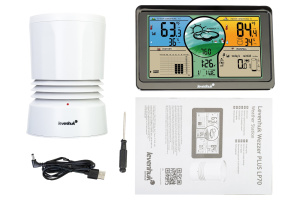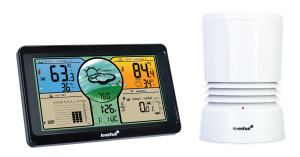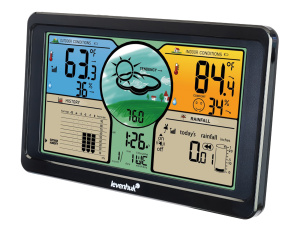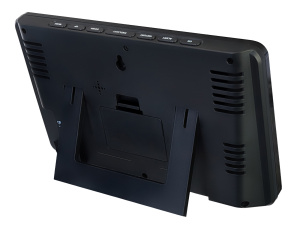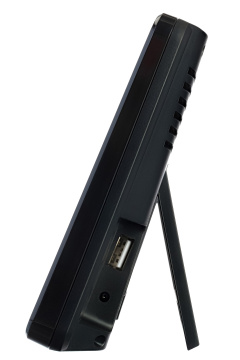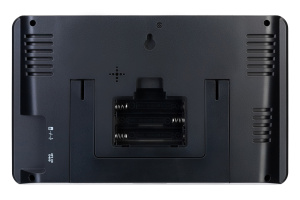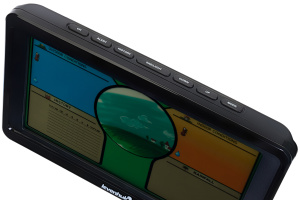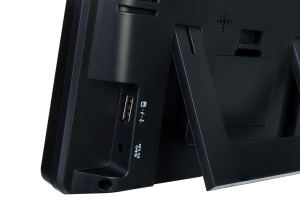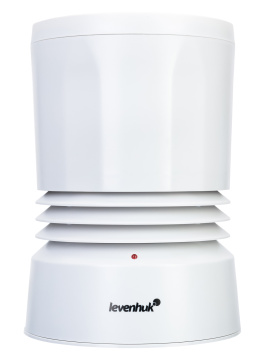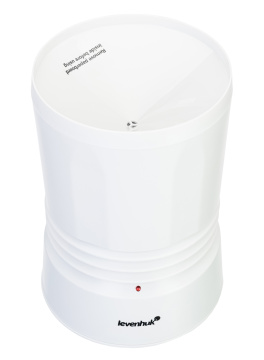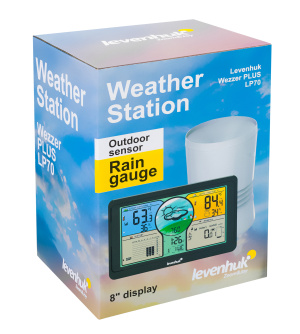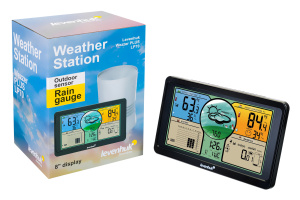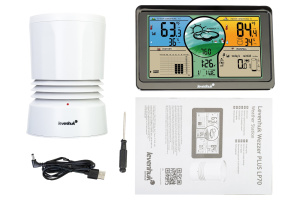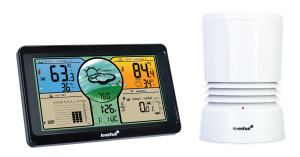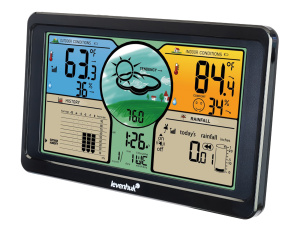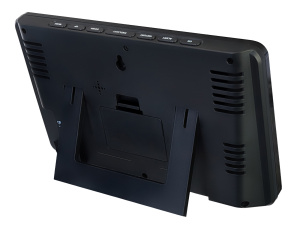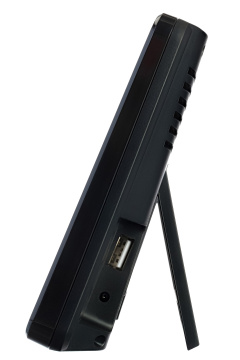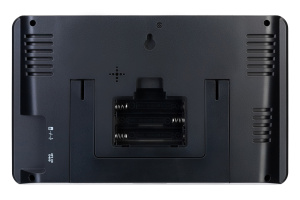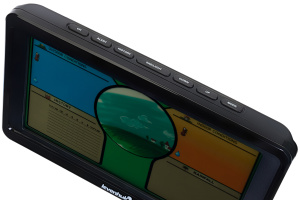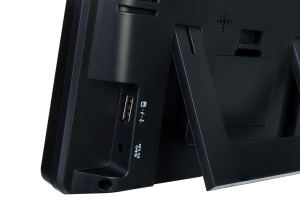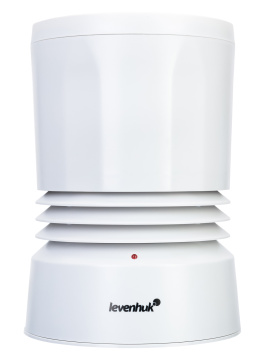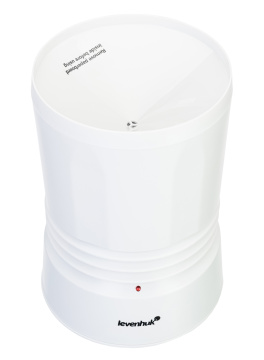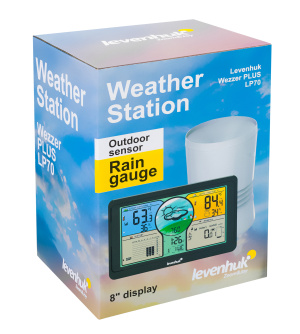 Functionality: clock, calendar, alarm clock, thermometer, hygrometer, barometer, rain gauge Remote sensor included
The Levenhuk Wezzer PLUS LP70 weather station is a multifunctional device that provides you with detailed information about the weather. A remote sensor detects temperature, humidity, and the amount of precipitation outdoors. It transmits readings to the base station, which takes measurements indoors such as recording the temperature and humidity levels in the room. The device offers a barometer, the meteorological forecast, a trends indicator showing the changes in parameters, and a general human comfort rating. The station is designed to keep you informed about the quick weather changes and the state of the microclimate at home.
The weather station has a color screen divided into several blocks. In the center of the screen, you can check the weather forecast (5 icons), atmospheric pressure, time, date, and day of the week. On the left, there is information about the temperature outdoors, humidity levels, and the history of the meteorological records shown as a diagram. The maximum and minimum records of humidity and temperature are kept in the device's memory. You can also see the history of precipitation for the day, week, month, and even year. The information from the rain gauge is displayed on the right side of the screen along with the readings from the indoor thermometer and hygrometer.
Levenhuk Wezzer PLUS LP70 provides several types of alert signals. Firstly, the weather alert reacts when a certain level of precipitation and temperature outside is reached. The parameters can be personally adjusted by the user. Secondly, the alarm clock can be snoozed if needed, so you can sleep for another 5 minutes.
The weather station is powered by batteries or AC power. When the device is AC powered, a continuous screen backlight is available. In this mode, the device can easily replace a table clock.
Key features:
Indoor measurements: temperature and humidity
Outdoor measurements: temperature, humidity, precipitation
Barometer, alarm clock, date, weekday display
History of limit values and readings history, general comfort level rating
Weather trend display, temperature, and rain warnings
Stylish digital design: a landscape wallpaper with large digits of the weather forecast
The kit includes:
Weather station
Multifunctional remote sensor
USB cable
User manual and warranty card
Levenhuk Wezzer PLUS LP70 Weather Station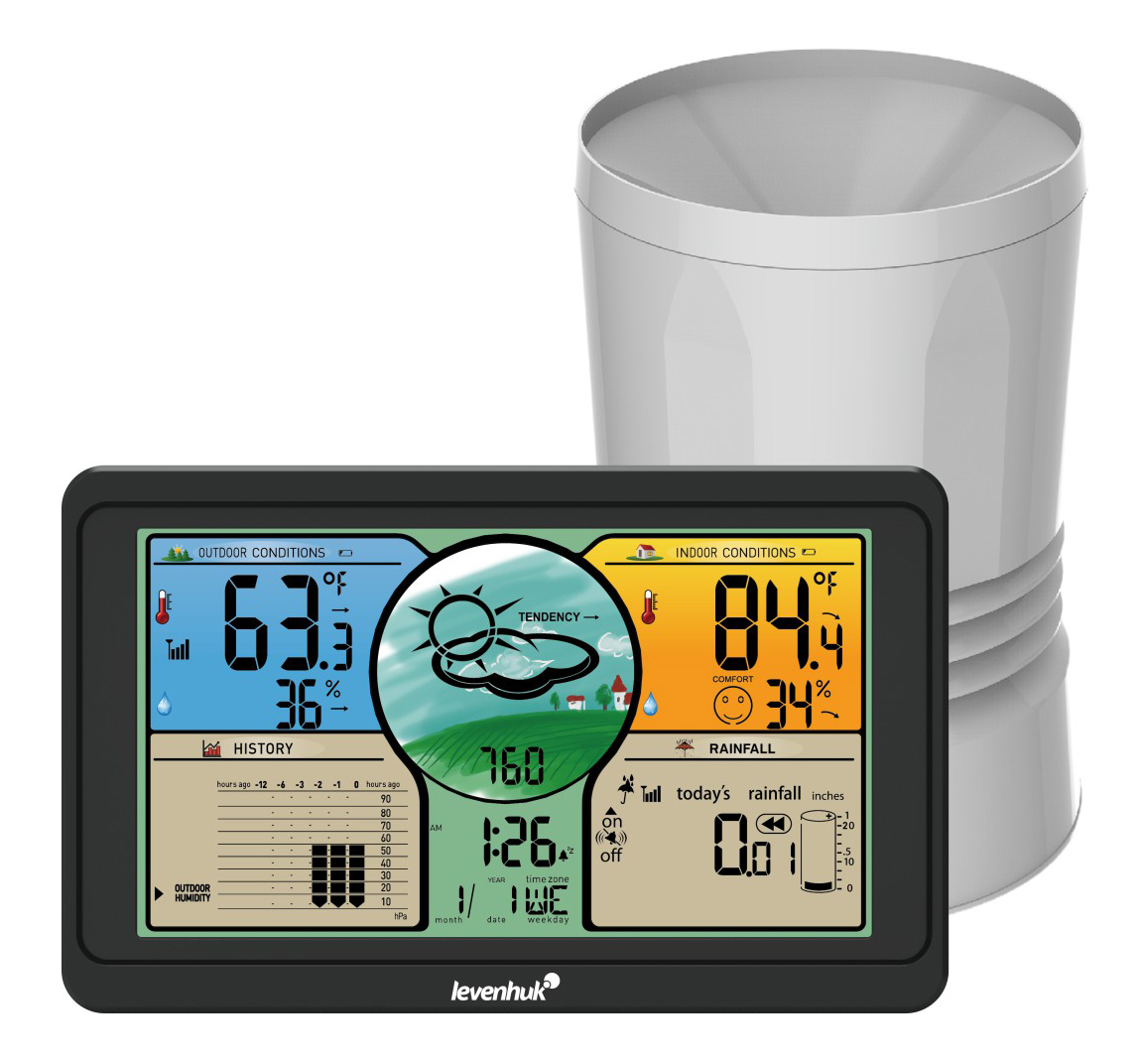 The Levenhuk Wezzer PLUS LP70 weather station is a multifunctional device that provides you with detailed information about the weather. A remote sensor detects temperature, humidity, and the amount of precipitation outdoors. It transmits readings to the base station, which takes measurements indoors such as recording the temperature and humidity levels in the room. The device offers a barometer, the meteorological forecast, a trends indicator showing the changes in parameters, and a general human comfort rating. The station is designed to keep you informed about the quick weather changes and the state of the microclimate at home. The weather station has a color screen divided into several blocks. In the center of the screen, you can check the weather forecast (5 icons), atmospheric pressure, time, date, and day of the week. On the left, there is information about the temperature outdoors, humidity levels, and the history of the meteorological records shown as a diagram. The maximum and minimum records of humidity and temperature are kept in the device's memory. You can also see the history of precipitation for the day, week, month, and even year. The information from the rain gauge is displayed on the right side of the screen along with the readings from the indoor thermometer and hygrometer. Levenhuk Wezzer PLUS LP70 provides several types of alert signals. Firstly, the weather alert reacts when a certain level of precipitation and temperature outside is reached. The parameters can be personally adjusted by the user. Secondly, the alarm clock can be snoozed if needed, so you can sleep for another 5 minutes. The weather station is powered by batteries or AC power. When the device is AC powered, a continuous screen backlight is available. In this mode, the device can easily replace a table clock. Key features: Indoor measurements: temperature and humidity Outdoor measurements: temperature, humidity, precipitation Barometer, alarm clock, date, weekday display History of limit values and readings history, general comfort level rating Weather trend display, temperature, and rain warnings Stylish digital design: a landscape wallpaper with large digits of the weather forecast The kit includes: Weather station Multifunctional remote sensor USB cable User manual and warranty card