Levenhuk Wezzer PLUS LP60 Weather Station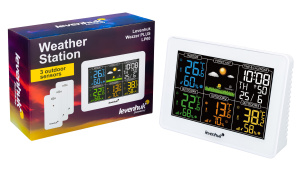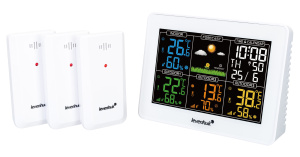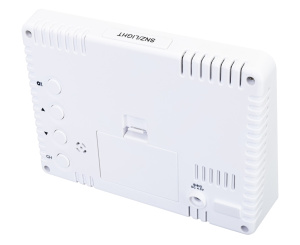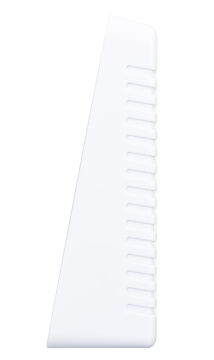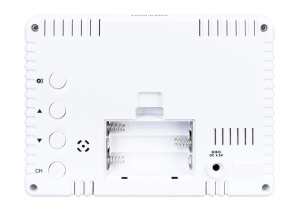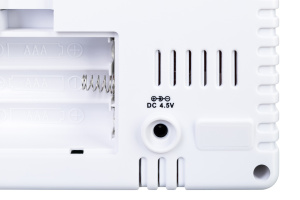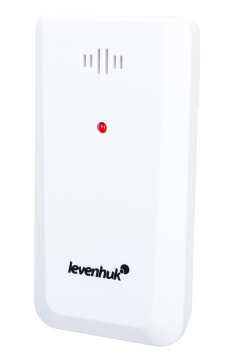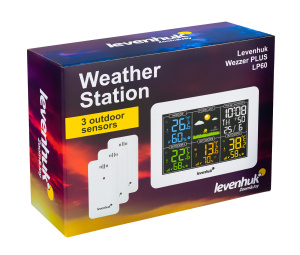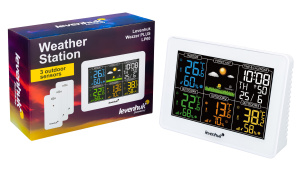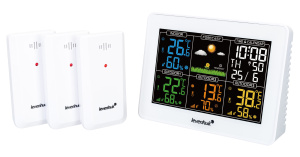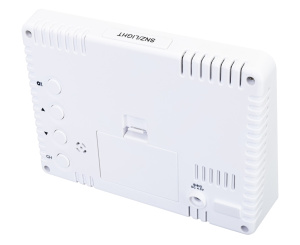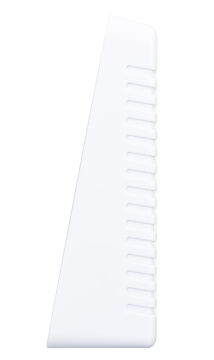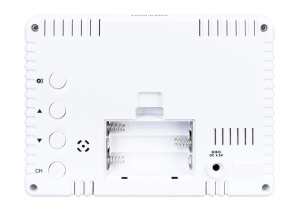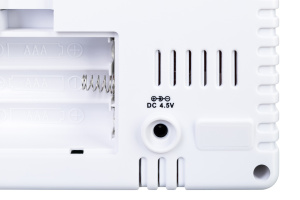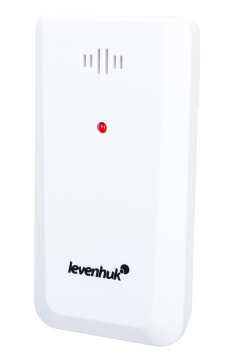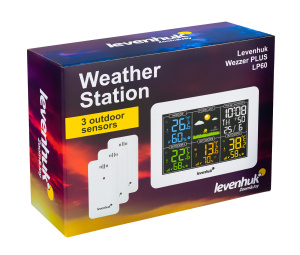 Functionality: clock, calendar, alarm clock, thermometer, hygrometer. Three remote sensors are included
The Levenhuk Wezzer PLUS LP60 weather station is a compact gadget for your home, office, or country house. Three remote sensors are connected to the base station for you to be aware of the weather changes at four different locations at once. The weather station helps you maintain an ideal microclimate in residential and business buildings as well as informs you if bad weather is approaching. The base station can be placed on a table or a windowsill; the sensors have wall mounts.
The color LCD screen with backlight shows all the measurement readings and such information as time, date, day of the week and the weather forecast. The screen is divided into easy-to-see blocks with digits that differ in color. Next to the temperature and humidity data, the arrows indicate the rising or falling trends so that you will always be aware of any colder weather approaching. There is also an alarm clock that can be silenced for 5 minutes at the touch of a button.
Wireless remote sensors can be placed up to 100 meters (328 feet) from the base station. The device is powered by batteries; the base station may also be AC-powered.
It is recommended to use alkaline batteries for the remote sensors.
Key features:
Temperature and humidity readings; trend indicator
Readings get collected at four different locations at once
Charted short-term weather forecast
Built-in alarm clock and calendar
Stylish design; control buttons on the back panel
The kit includes:
Weather station
Remote sensor – 3 pcs.
USB cable
User manual and warranty card
Levenhuk Wezzer PLUS LP60 Weather Station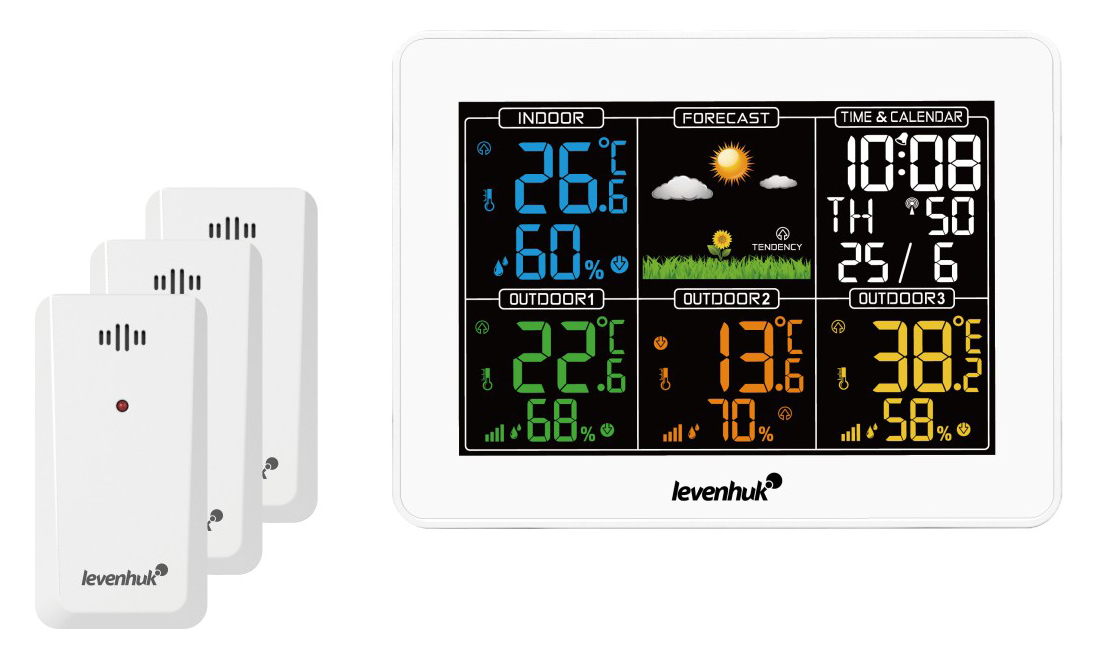 The Levenhuk Wezzer PLUS LP60 weather station is a compact gadget for your home, office, or country house. Three remote sensors are connected to the base station for you to be aware of the weather changes at four different locations at once. The weather station helps you maintain an ideal microclimate in residential and business buildings as well as informs you if bad weather is approaching. The base station can be placed on a table or a windowsill; the sensors have wall mounts. The color LCD screen with backlight shows all the measurement readings and such information as time, date, day of the week and the weather forecast. The screen is divided into easy-to-see blocks with digits that differ in color. Next to the temperature and humidity data, the arrows indicate the rising or falling trends so that you will always be aware of any colder weather approaching. There is also an alarm clock that can be silenced for 5 minutes at the touch of a button. Wireless remote sensors can be placed up to 100 meters (328 feet) from the base station. The device is powered by batteries; the base station may also be AC-powered. It is recommended to use alkaline batteries for the remote sensors. Key features: Temperature and humidity readings; trend indicator Readings get collected at four different locations at once Charted short-term weather forecast Built-in alarm clock and calendar Stylish design; control buttons on the back panel The kit includes: Weather station Remote sensor – 3 pcs. USB cable User manual and warranty card