Levenhuk Wezzer Air PRO CN20 Air Quality Noise Monitor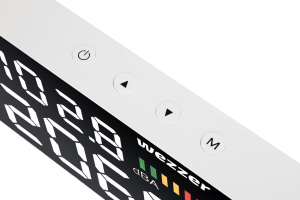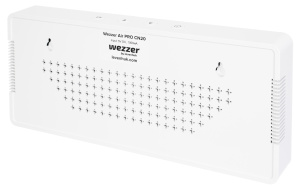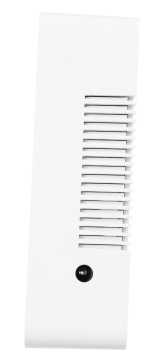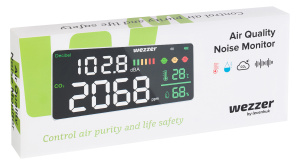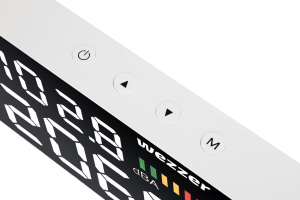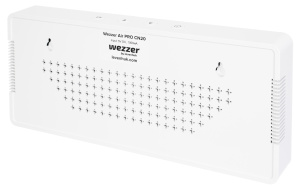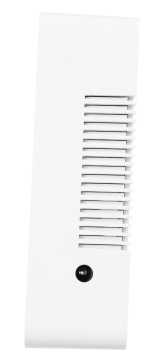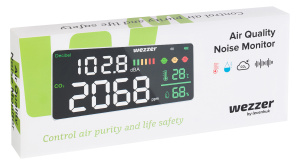 Functions: CO2 monitor, noise meter, thermometer, hygrometer
The well-being of a person living in a large city is affected by multiple technogenic factors. First of all, you face smog. In order to escape it, we often try not to open the windows as often. The second is noise pollution: The roar of traffic and sound of the crowd – all kinds of background sounds that are no longer even noticed in your everyday life. However, all of this affects your health, well-being, and performance. The Levenhuk Wezzer Air PRO CN20 Air Quality Noise Monitor is a device that will help to keep the situation under control.
The screen of the gadget displays the level of carbon dioxide measured in real time. There are green, yellow, and red icons that indicate how comfortable the microclimate is. When critical values are reached, the device alerts you to ventilate the room. The noise meter with a color comfort scale also pops up on the screen. In addition, Levenhuk Wezzer Air PRO CN20 determines the temperature and humidity of the air.
The device comes in a stylish frameless design, has a backlit screen, and the control buttons are placed on the top panel. Powered by a rechargeable battery.
Key features:
Measures the noise pollution and CO2 levels
Built-in thermometer and hygrometer
Bright screen with a backlight
Stylish design, durable ABS plastic
Powered by a rechargeable battery
The kit includes:
Air quality monitor
USB cable
User manual and warranty card
Levenhuk Wezzer Air PRO CN20 Air Quality Noise Monitor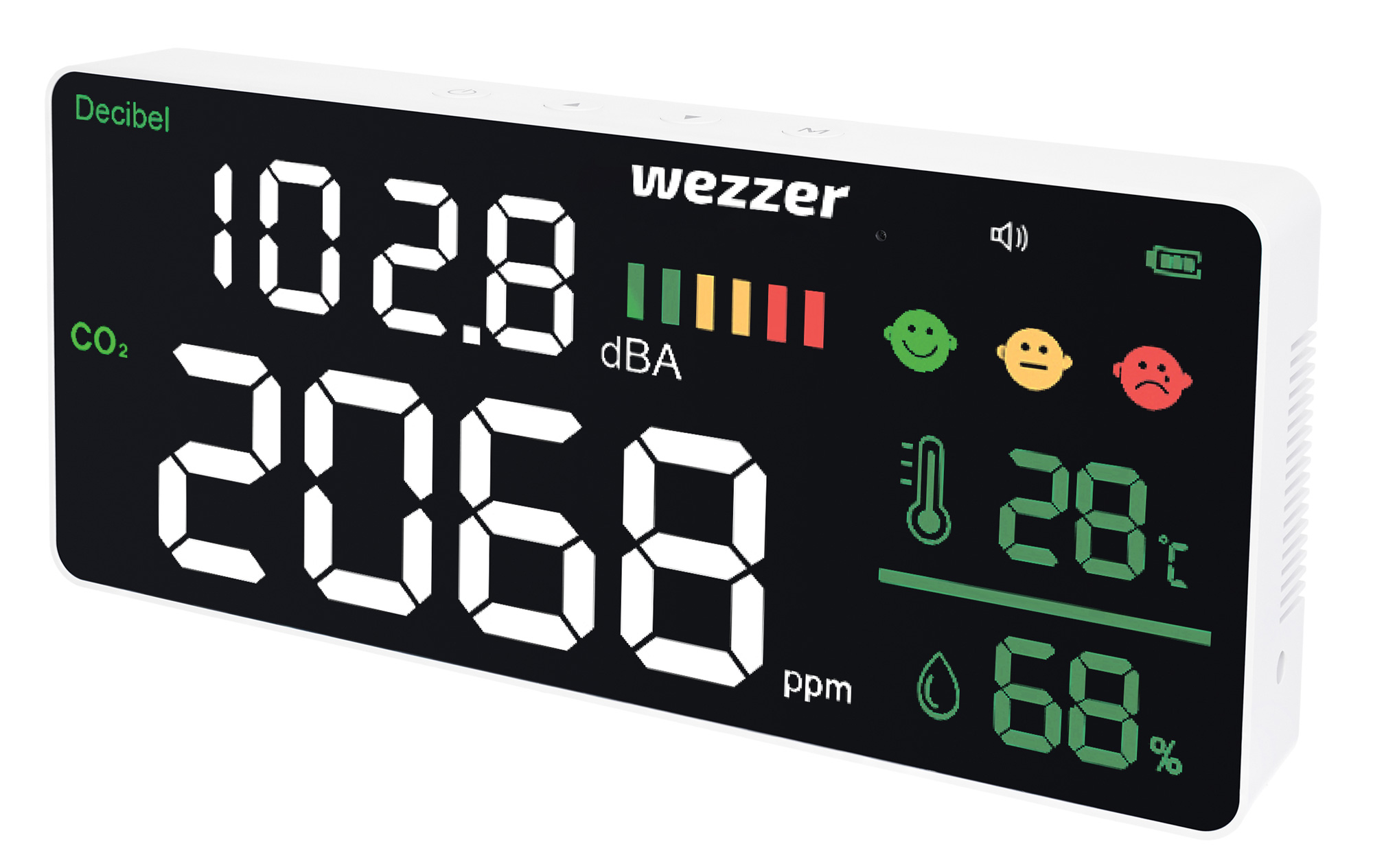 The well-being of a person living in a large city is affected by multiple technogenic factors. First of all, you face smog. In order to escape it, we often try not to open the windows as often. The second is noise pollution: The roar of traffic and sound of the crowd – all kinds of background sounds that are no longer even noticed in your everyday life. However, all of this affects your health, well-being, and performance. The Levenhuk Wezzer Air PRO CN20 Air Quality Noise Monitor is a device that will help to keep the situation under control. The screen of the gadget displays the level of carbon dioxide measured in real time. There are green, yellow, and red icons that indicate how comfortable the microclimate is. When critical values are reached, the device alerts you to ventilate the room. The noise meter with a color comfort scale also pops up on the screen. In addition, Levenhuk Wezzer Air PRO CN20 determines the temperature and humidity of the air. The device comes in a stylish frameless design, has a backlit screen, and the control buttons are placed on the top panel. Powered by a rechargeable battery. Key features: Measures the noise pollution and CO2 levels Built-in thermometer and hygrometer Bright screen with a backlight Stylish design, durable ABS plastic Powered by a rechargeable battery The kit includes: Air quality monitor USB cable User manual and warranty card