Levenhuk Wezzer Air MC20 Air Quality Monitor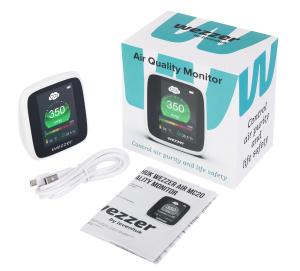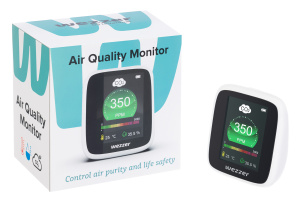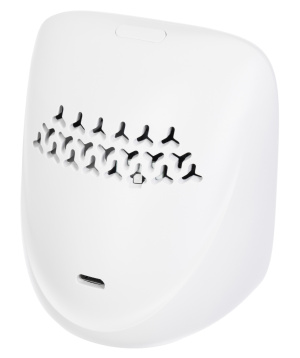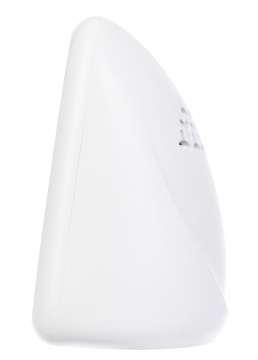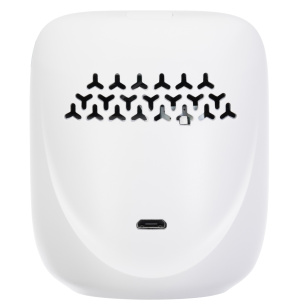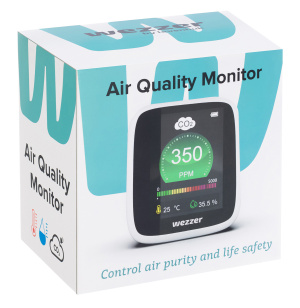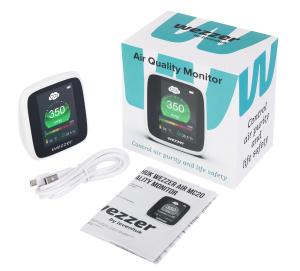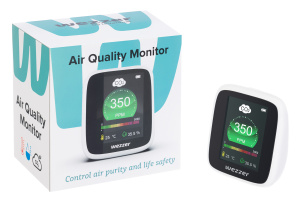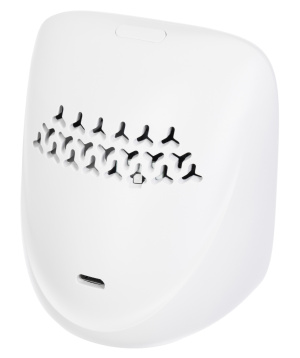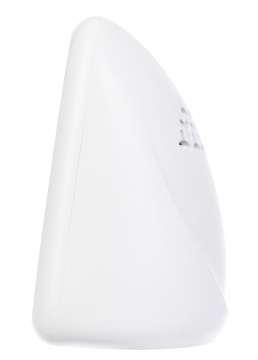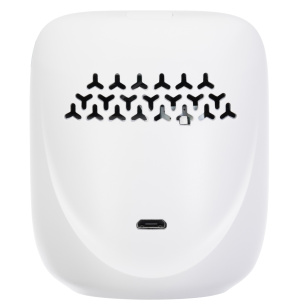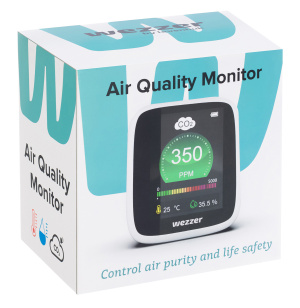 Functions: CO₂ monitor, thermometer, hygrometer
Levenhuk Wezzer Air MC20 is a desktop air quality monitor that measures the carbon dioxide levels, temperature, and humidity. A colorful scale on the LCD screen shows the concentration of carbon dioxide. When the limit values are exceeded, it alerts you to air the room out. Bright display, large numbers and stylish design make the user experience easy and pleasant.
Detecting the CO₂ level is a very useful function: When there is already not enough oxygen in the room but the air does not yet feel as stuffy. Therefore, people in the room are in no rush to open a window. Why are the exceeded limits of carbon dioxide dangerous? Staying in such a room for a long time causes fatigue, headaches, and general discomfort. This is an actual problem for the rooms where there are a lot of people for a long time, for example, in the nursery. Make sure you and your loved ones have clean air by keeping your airing schedule up to date with modern technology!
The material for the Levenhuk Wezzer Air MC20 monitor is damage-resistant ABS-plastic. The device will last a long time! It can be easily taken with you on trips and business trips. The monitor runs on a built-in battery, and the on-screen indicator will notify you when it is time to charge the battery. The device does not require a permanent connection to the network, which means it can work without unnecessary wires in the interior.
Key features:
CO₂ monitoring – improving the air quality and quality of your life
Measuring room temperature and humidity
Alert function for unsafe carbon dioxide values
Large digits, easy-to-read measuring scale, color indication
Rugged ABS plastic case, screen with a backlight, and a built-in rechargeable battery
The kit includes:
Air quality monitor
Micro-USB cable
User manual and warranty card
Levenhuk Wezzer Air MC20 Air Quality Monitor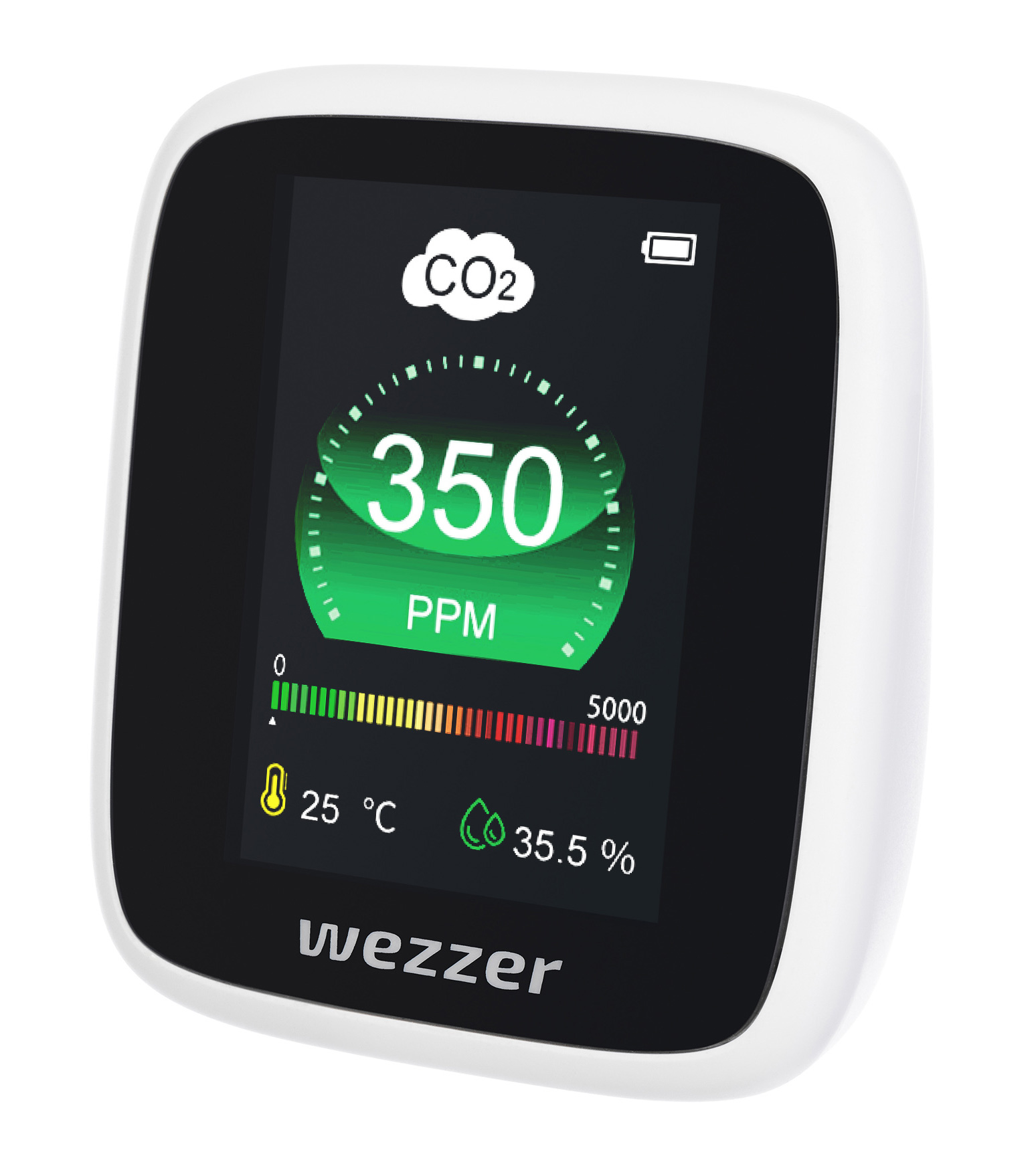 Levenhuk Wezzer Air MC20 is a desktop air quality monitor that measures the carbon dioxide levels, temperature, and humidity. A colorful scale on the LCD screen shows the concentration of carbon dioxide. When the limit values are exceeded, it alerts you to air the room out. Bright display, large numbers and stylish design make the user experience easy and pleasant. Detecting the CO₂ level is a very useful function: When there is already not enough oxygen in the room but the air does not yet feel as stuffy. Therefore, people in the room are in no rush to open a window. Why are the exceeded limits of carbon dioxide dangerous? Staying in such a room for a long time causes fatigue, headaches, and general discomfort. This is an actual problem for the rooms where there are a lot of people for a long time, for example, in the nursery. Make sure you and your loved ones have clean air by keeping your airing schedule up to date with modern technology! The material for the Levenhuk Wezzer Air MC20 monitor is damage-resistant ABS-plastic. The device will last a long time! It can be easily taken with you on trips and business trips. The monitor runs on a built-in battery, and the on-screen indicator will notify you when it is time to charge the battery. The device does not require a permanent connection to the network, which means it can work without unnecessary wires in the interior. Key features: CO₂ monitoring – improving the air quality and quality of your life Measuring room temperature and humidity Alert function for unsafe carbon dioxide values Large digits, easy-to-read measuring scale, color indication Rugged ABS plastic case, screen with a backlight, and a built-in rechargeable battery The kit includes: Air quality monitor Micro-USB cable User manual and warranty card