Levenhuk F30 Wireless Cooking Thermoprobe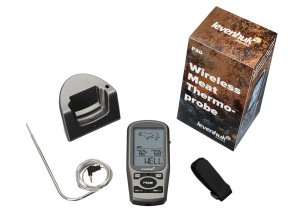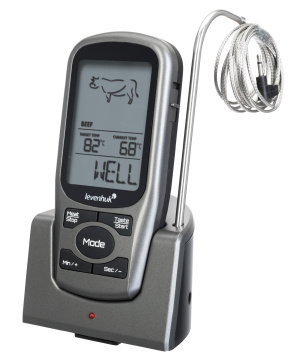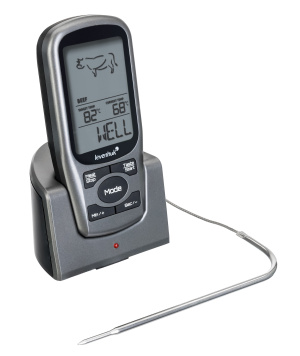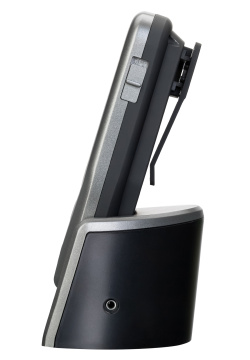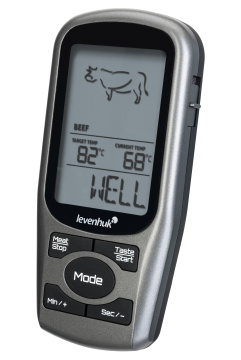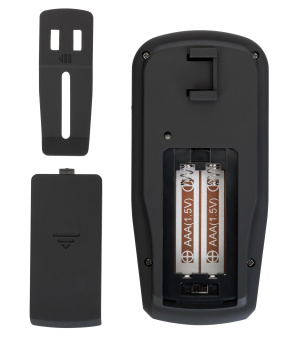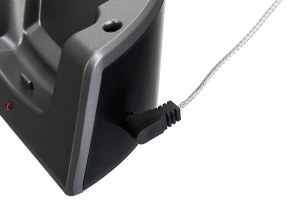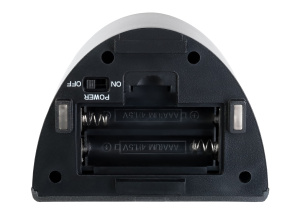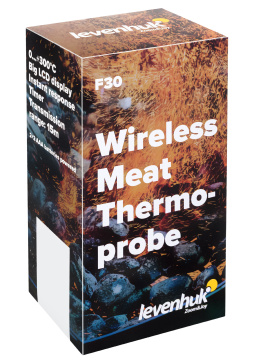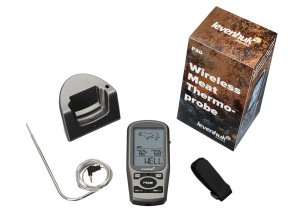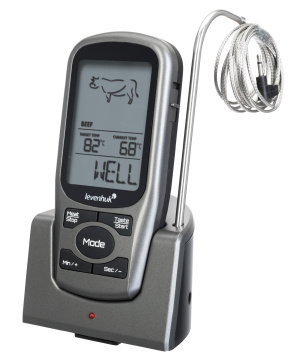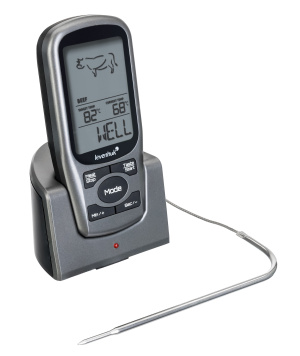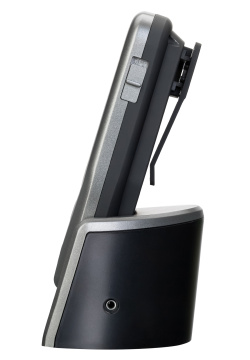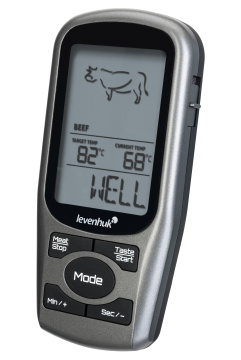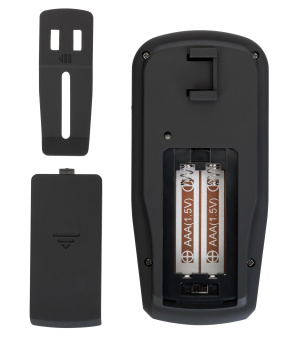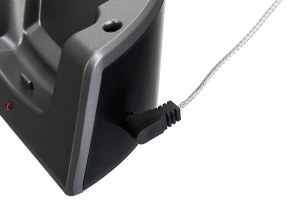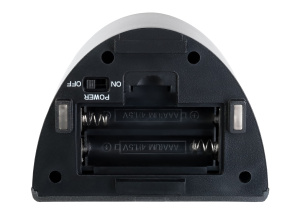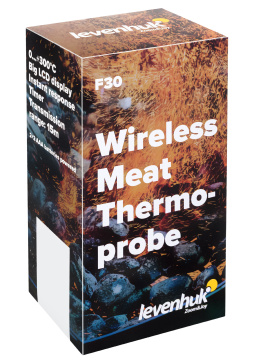 The device for controlling the temperature of different types of meat during the cooking process
Levenhuk F30 is a wireless thermoprobe that is designed to work precisely with meat. Its most interesting feature is the option to select the type of meat and the degree of doneness. Therefore, you can get a perfectly cooked dish without much effort. The device also has a timer and an audible notification function to indicate the temperature limit.
The gadget consists of several elements: a thermoprobe with cable, a transmitter, and a receiver. The base can be installed at any convenient spot in the kitchen, e.g. it can be attached to the oven door using Velcro or a magnet. The thermoprobe connects to it with a cable. The receiver can be placed either directly on the base or in any other area. The receiver has a screen that shows all of the probe measurements and other useful information. It is also used to set the operating modes.
The thermoprobe is not only a kitchen tool: It can also easily replace a standard thermometer to check the temperature indoors or outdoors. If you dip the probe in water, it will measure the water temperature and tell you when it is ready for bathing. For those who are into gardening, a thermoprobe will come in handy for measuring the soil temperature. It can also be used as a medical thermometer, help control the process of brewing tea, measure the temperature in a portable cooler bag, and much more.
The base and the receiver are powered by standard batteries.
Key features:
Wireless; battery operated
Operating mode selection: selecting the type of meat and level of doneness
Timer and temperature hold function
Convenient transmitter fasteners: a magnet and Velcro
The kit includes:
Thermoprobe with a cable
Transmitter
Receiver
User manual and warranty card
Levenhuk F30 Wireless Cooking Thermoprobe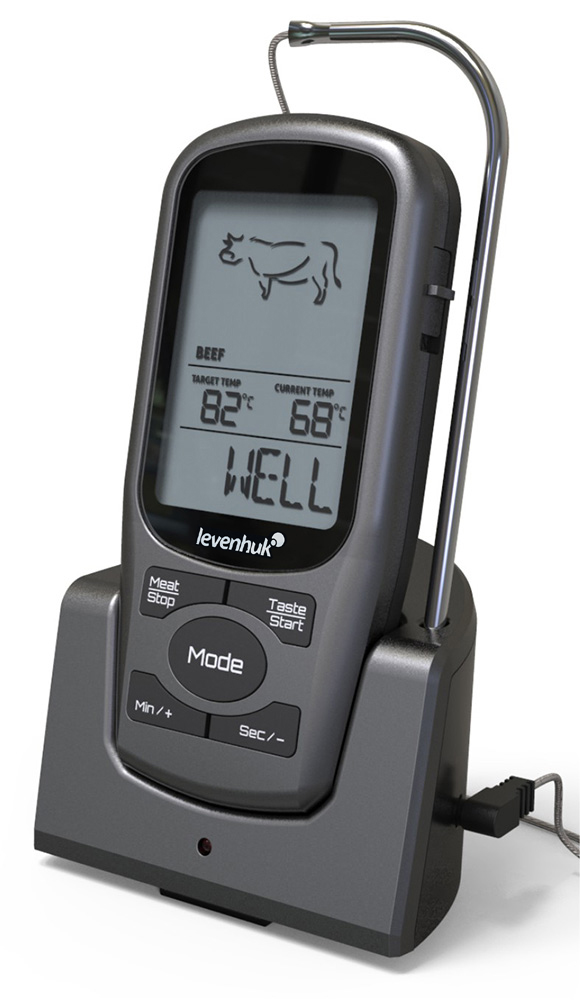 Levenhuk F30 is a wireless thermoprobe that is designed to work precisely with meat. Its most interesting feature is the option to select the type of meat and the degree of doneness. Therefore, you can get a perfectly cooked dish without much effort. The device also has a timer and an audible notification function to indicate the temperature limit. The gadget consists of several elements: a thermoprobe with cable, a transmitter, and a receiver. The base can be installed at any convenient spot in the kitchen, e.g. it can be attached to the oven door using Velcro or a magnet. The thermoprobe connects to it with a cable. The receiver can be placed either directly on the base or in any other area. The receiver has a screen that shows all of the probe measurements and other useful information. It is also used to set the operating modes. The thermoprobe is not only a kitchen tool: It can also easily replace a standard thermometer to check the temperature indoors or outdoors. If you dip the probe in water, it will measure the water temperature and tell you when it is ready for bathing. For those who are into gardening, a thermoprobe will come in handy for measuring the soil temperature. It can also be used as a medical thermometer, help control the process of brewing tea, measure the temperature in a portable cooler bag, and much more. The base and the receiver are powered by standard batteries. Key features: Wireless; battery operated Operating mode selection: selecting the type of meat and level of doneness Timer and temperature hold function Convenient transmitter fasteners: a magnet and Velcro The kit includes: Thermoprobe with a cable Transmitter Receiver User manual and warranty card