Discovery Report WA30 Weather Station with Air Particulate Monitor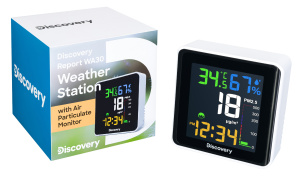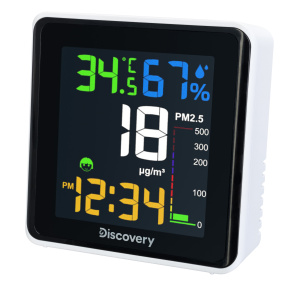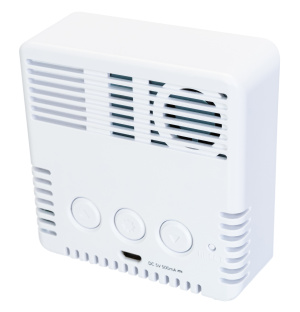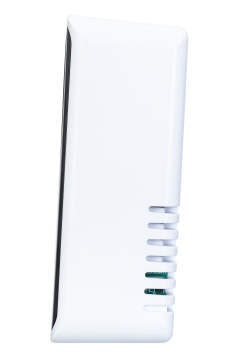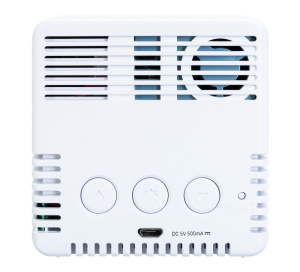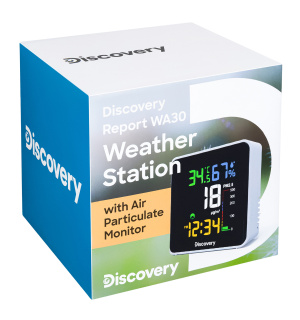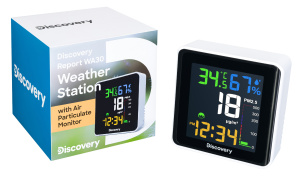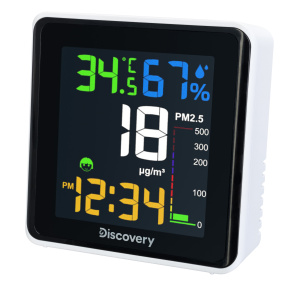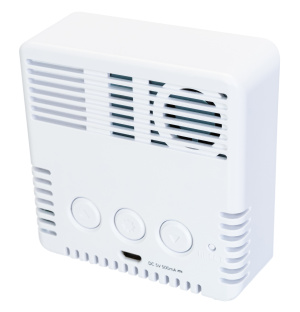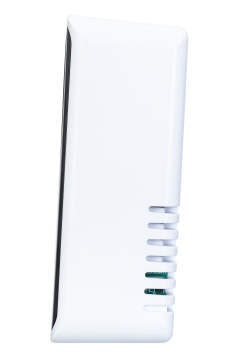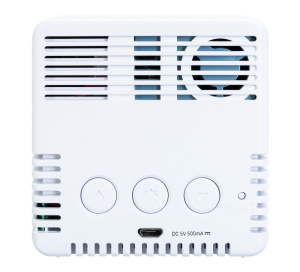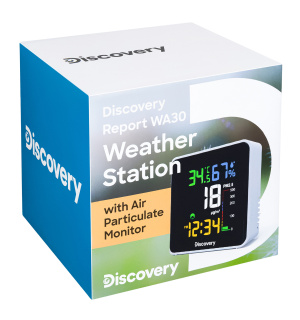 Functions: an air particulate monitor, a thermometer, a hygrometer, a clock
Discovery Channel informs, entertains and inspires its audiences around the globe about the world in all its wonder, diversity and amazement. Offering millions of people the chance to discover, and satisfy their curiosity, Discovery offers a compelling mix of stories across genres including science and technology, exploration, adventure, history and in depth behind-the-scenes glimpses at the people, places and organisations that shape and share the world we live in.
We proudly present the Discovery optics series that is produced by Levenhuk and endorsed by Discovery.
---
The Discovery Report WA30 weather station with air particulate monitor is an essential device for those who live in urban or ecologically challenged areas. Its main function is to detect the level of fine particles in the air. This is more than just about dust; it is about smaller particles that do not remain on the surface. They fly around and enter your lungs with every breath you take. When there are no or rather few such particles, your health is safe, but larger amounts can lead to asthma exacerbation, frequent bronchitis, and other problems. To monitor the situation, you should install a weather station with an air particulate monitor in the room.
The PM2.5 level is indicated in the center of the screen. The included user manual describes which measurements are within the normal range and which ones require attention. The gadget is also equipped with a thermometer and a hygrometer that monitor the air temperature and the humidity level. These readings appear at the top of the screen. At the bottom of the screen is the clock block. The screen is backlit, and its brightness is adjustable (3 levels).
The device looks minimalistic and stylish: the control buttons are placed on the back cover, so they do not change the overall design. The weather station with air particulate monitor is powered by a built-in rechargeable battery and can also be AC powered via the microUSB cable.
Key features:
Measurement of fine particles in the air
Additional functions: a thermometer, a hygrometer, a clock
The color screen with large digits and adjustable backlight
Powered by a built-in rechargeable battery
The kit includes:
Weather station with air particulate monitor
Micro-USB cable
User manual and warranty card
Discovery Report WA30 Weather Station with Air Particulate Monitor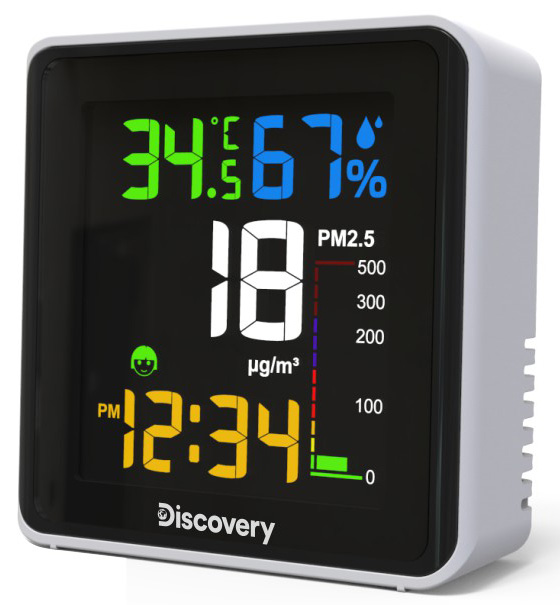 {: style="border:0px; margin-bottom: -5px; width:15%;" } Discovery Channel informs, entertains and inspires its audiences around the globe about the world in all its wonder, diversity and amazement. Offering millions of people the chance to discover, and satisfy their curiosity, Discovery offers a compelling mix of stories across genres including science and technology, exploration, adventure, history and in depth behind-the-scenes glimpses at the people, places and organisations that shape and share the world we live in. We proudly present the Discovery optics series that is produced by Levenhuk and endorsed by Discovery. The Discovery Report WA30 weather station with air particulate monitor is an essential device for those who live in urban or ecologically challenged areas. Its main function is to detect the level of fine particles in the air. This is more than just about dust; it is about smaller particles that do not remain on the surface. They fly around and enter your lungs with every breath you take. When there are no or rather few such particles, your health is safe, but larger amounts can lead to asthma exacerbation, frequent bronchitis, and other problems. To monitor the situation, you should install a weather station with an air particulate monitor in the room. The PM2.5 level is indicated in the center of the screen. The included user manual describes which measurements are within the normal range and which ones require attention. The gadget is also equipped with a thermometer and a hygrometer that monitor the air temperature and the humidity level. These readings appear at the top of the screen. At the bottom of the screen is the clock block. The screen is backlit, and its brightness is adjustable (3 levels). The device looks minimalistic and stylish: the control buttons are placed on the back cover, so they do not change the overall design. The weather station with air particulate monitor is powered by a built-in rechargeable battery and can also be AC powered via the microUSB cable. Key features: Measurement of fine particles in the air Additional functions: a thermometer, a hygrometer, a clock The color screen with large digits and adjustable backlight Powered by a built-in rechargeable battery The kit includes: Weather station with air particulate monitor Micro-USB cable User manual and warranty card