Bresser National Geographic Meteo Station, 3 screens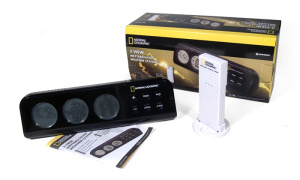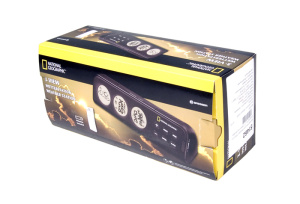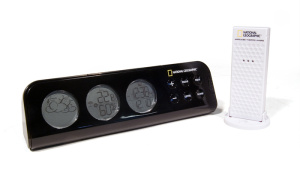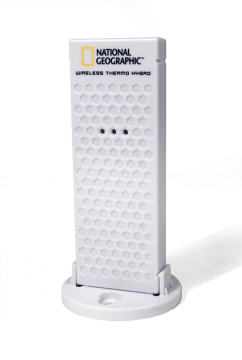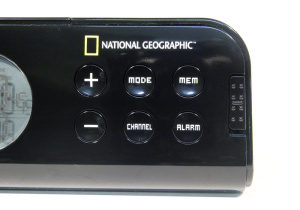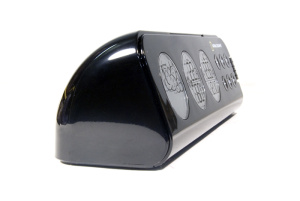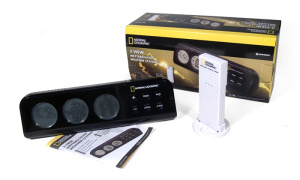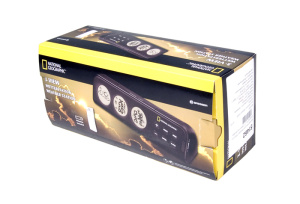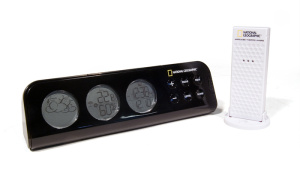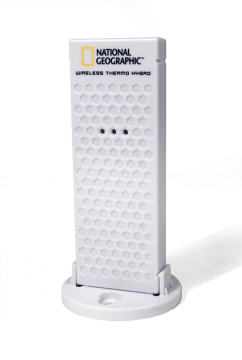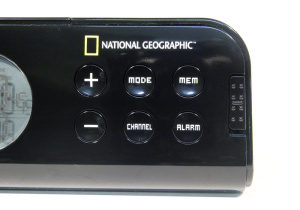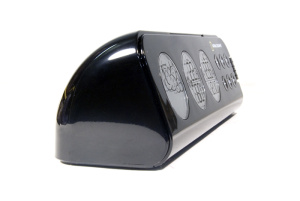 Provides information about the weather and temperature.
Bresser National Geographic Meteo Station with three screens is a compact, modern weather station in a horizontal body. LCD screens show detailed information about weather, temperature, humidity, date and time. The screens are equipped with a backlight that can be turned on when needed. The weather station not only displays current temperature, but also stores and processes information. Such a weather station is not only a useful device, but is a handsome interior accessory as well.
Features:
The sensor (included) can be installed both indoors and outdoors
You can connect up to 3 sensors to the station (one is included, the other two can be purchased separately)
Weather symbols on the display: sunny, slightly cloudy, cloudy, rainy, heavy rain, snowy, snow storm
Time is displayed in 24- and 12-hour time systems
Alarm clock
These modern wireless gadgets allow for learning quickly about the weather and tracking temperature and humidity at home
Bresser National Geographic Meteo Station, 3 screens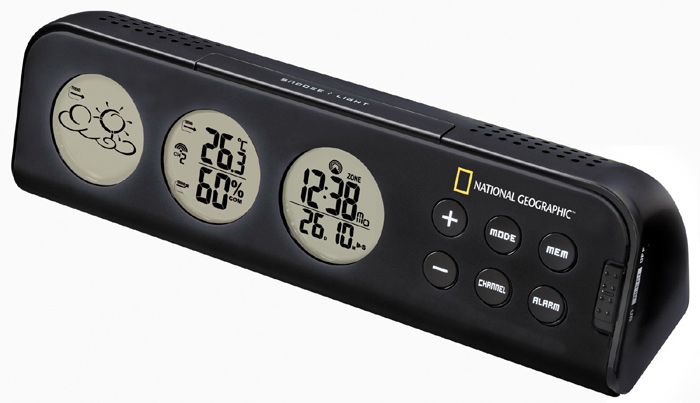 Bresser National Geographic Meteo Station with three screens is a compact, modern weather station in a horizontal body. LCD screens show detailed information about weather, temperature, humidity, date and time. The screens are equipped with a backlight that can be turned on when needed. The weather station not only displays current temperature, but also stores and processes information. Such a weather station is not only a useful device, but is a handsome interior accessory as well. Features: The sensor (included) can be installed both indoors and outdoors You can connect up to 3 sensors to the station (one is included, the other two can be purchased separately) Weather symbols on the display: sunny, slightly cloudy, cloudy, rainy, heavy rain, snowy, snow storm Time is displayed in 24- and 12-hour time systems Alarm clock