Discovery Smartphone Adapter DSA 10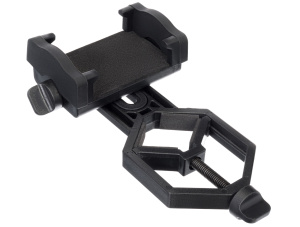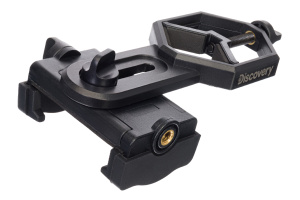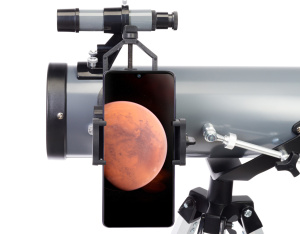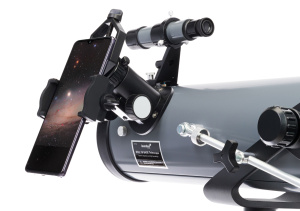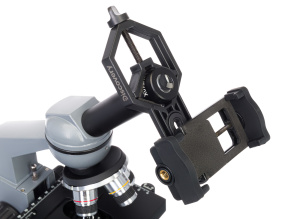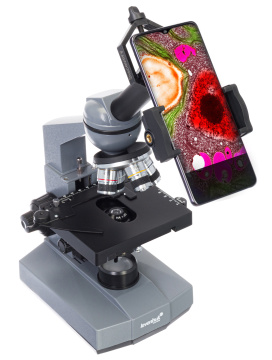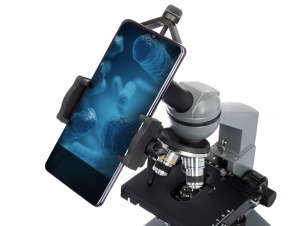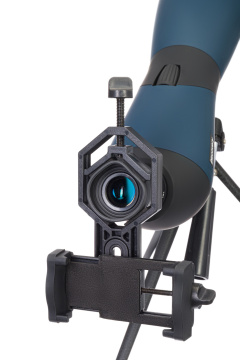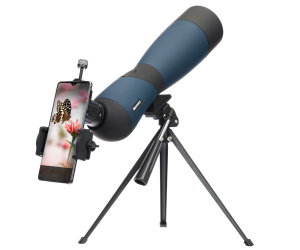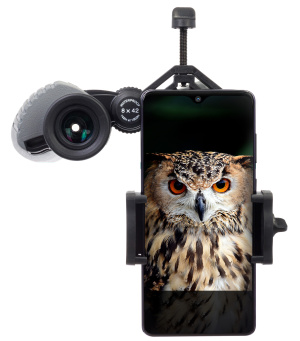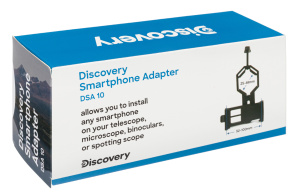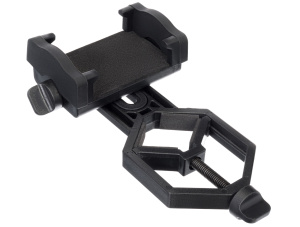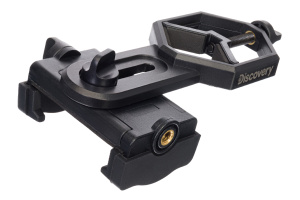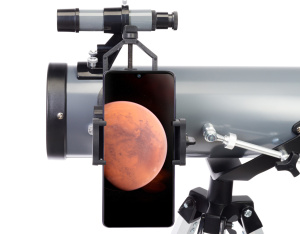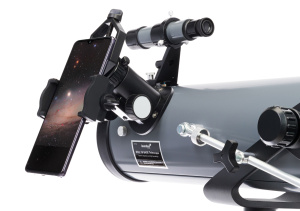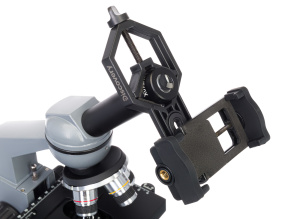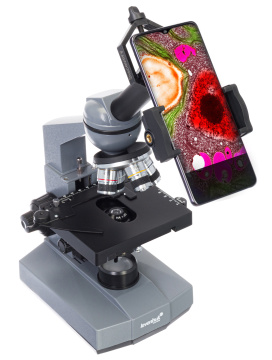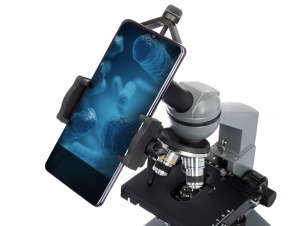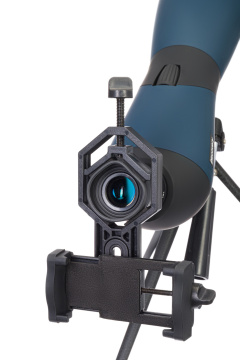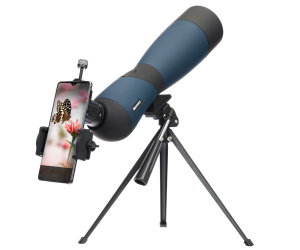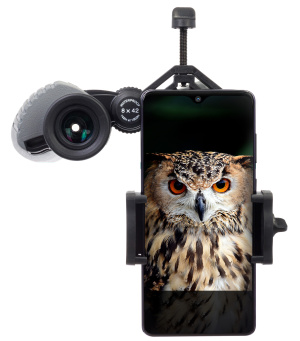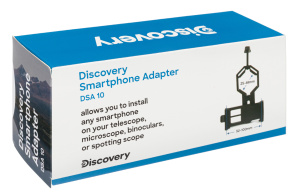 Connects your smartphone to various optical instruments
Discovery Channel informs, entertains and inspires its audiences around the globe about the world in all its wonder, diversity and amazement. Offering millions of people the chance to discover, and satisfy their curiosity, Discovery offers a compelling mix of stories across genres including science and technology, exploration, adventure, history and in depth behind-the-scenes glimpses at the people, places and organisations that shape and share the world we live in.
We proudly present the Discovery optics series that is produced by Levenhuk and endorsed by Discovery.
---
The Discovery smartphone adapter DSA 10 is an accessory that allows for installing a smartphone on the eyepiece of a telescope, spotting scope, microscope, binoculars, and other devices. It enables you to capture images and video through the eyepiece. You can capture the bright moments of hunting, interesting structures of the microworld, astronomical views, and much more.
The adapter is adjustable, so it fits various smartphones and optical equipment. The diameter of the optical device eyepiece should be from 25mm to 48mm, and the width of the smartphone should be from 52mm to 100mm. The adapter is made of plastic.
Features:
Fits most smartphones and optical devices
Adjustable width and diameter
Attaches directly to the eyepiece
| Specifications | |
| --- | --- |
| Application | Connects your smartphone to various optical equipment |
| Eyepiece clamp range, mm | 25–48 |
| Phone clamp range, mm | 52–100 |
| Mount type | Adjustable |
| Body material | Plastic |
Discovery Smartphone Adapter DSA 10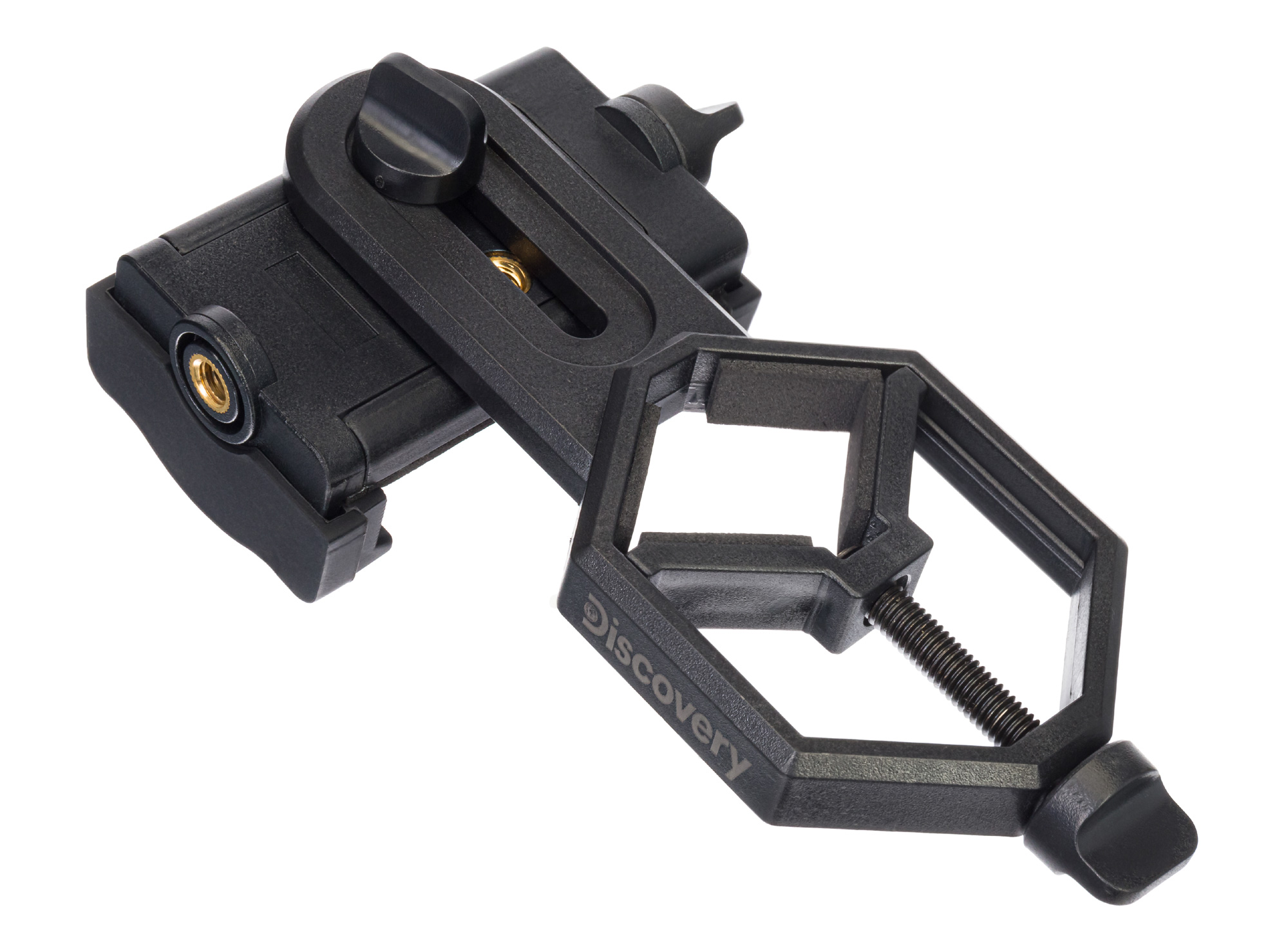 {: style="border:0px; margin-bottom: -5px; width:15%;" } Discovery Channel informs, entertains and inspires its audiences around the globe about the world in all its wonder, diversity and amazement. Offering millions of people the chance to discover, and satisfy their curiosity, Discovery offers a compelling mix of stories across genres including science and technology, exploration, adventure, history and in depth behind-the-scenes glimpses at the people, places and organisations that shape and share the world we live in. We proudly present the Discovery optics series that is produced by Levenhuk and endorsed by Discovery. The Discovery smartphone adapter DSA 10 is an accessory that allows for installing a smartphone on the eyepiece of a telescope, spotting scope, microscope, binoculars, and other devices. It enables you to capture images and video through the eyepiece. You can capture the bright moments of hunting, interesting structures of the microworld, astronomical views, and much more. The adapter is adjustable, so it fits various smartphones and optical equipment. The diameter of the optical device eyepiece should be from 25mm to 48mm, and the width of the smartphone should be from 52mm to 100mm. The adapter is made of plastic. Features: Fits most smartphones and optical devices Adjustable width and diameter Attaches directly to the eyepiece Specifications Application Connects your smartphone to various optical equipment Eyepiece clamp range, mm 25–48 Phone clamp range, mm 52–100 Mount type Adjustable Body material Plastic