Discovery Flora 12 Prepared Slides Set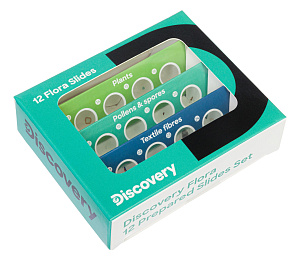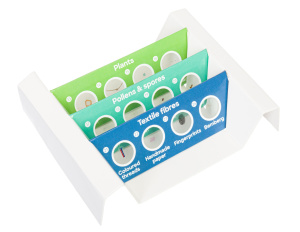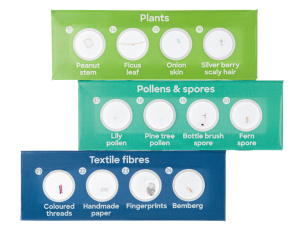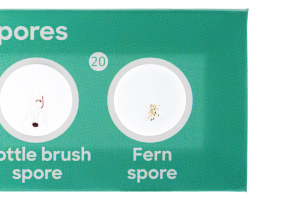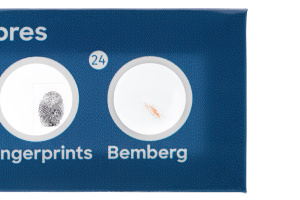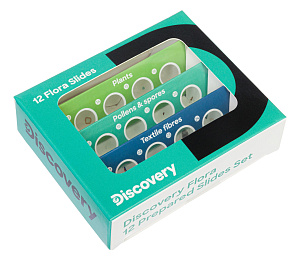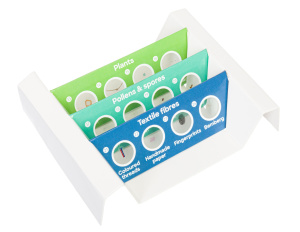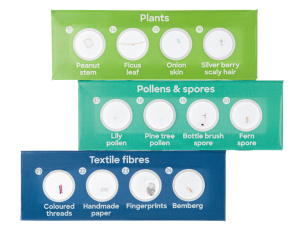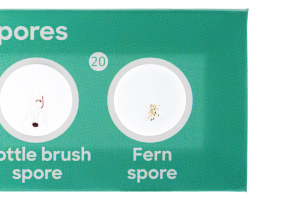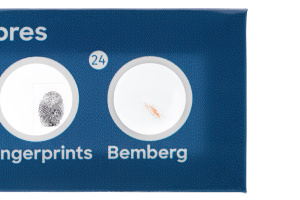 Can be used with microscopes of any brand. Field of application: botany
Discovery Channel informs, entertains and inspires its audiences around the globe about the world in all its wonder, diversity and amazement. Offering millions of people the chance to discover, and satisfy their curiosity, Discovery offers a compelling mix of stories across genres including science and technology, exploration, adventure, history and in depth behind-the-scenes glimpses at the people, places and organisations that shape and share the world we live in.
We proudly present the Discovery optics series that is produced by Levenhuk and endorsed by Discovery.
---
The Discovery Flora prepared slides set includes 12 ready-to-use transparent specimens. Each specimen is placed on a glass slide, treated with a solution, and covered with a cover slip. Therefore, all you need to do is place the sample on the stage, adjust the sharpness of the picture, and then observe.
All of the specimens are divided into three groups by categories. One slide is one of the groups that includes four specimens. Each specimen is labeled so that you can easily find the one you want to study. This set is a great addition for any biological microscopes with lower illumination, including models for kids. The slides can be used with microscopes of any brand.
Features:
12 ready-to-use transparent specimens
Each specimen is labeled
Field of application: botany
For observations in the transmitted light
The slides set includes:
Plants
Peanut stem
Ficus leaf
Onion epidermis
Silver berry hair
Pollen & spores
Lily pollen
Pine tree pollen
Bottlebrush pollen
Fern spore
Textile fibers
Colored threads
Handmade paper
Fingerprints
Bemberg
Discovery Flora 12 Prepared Slides Set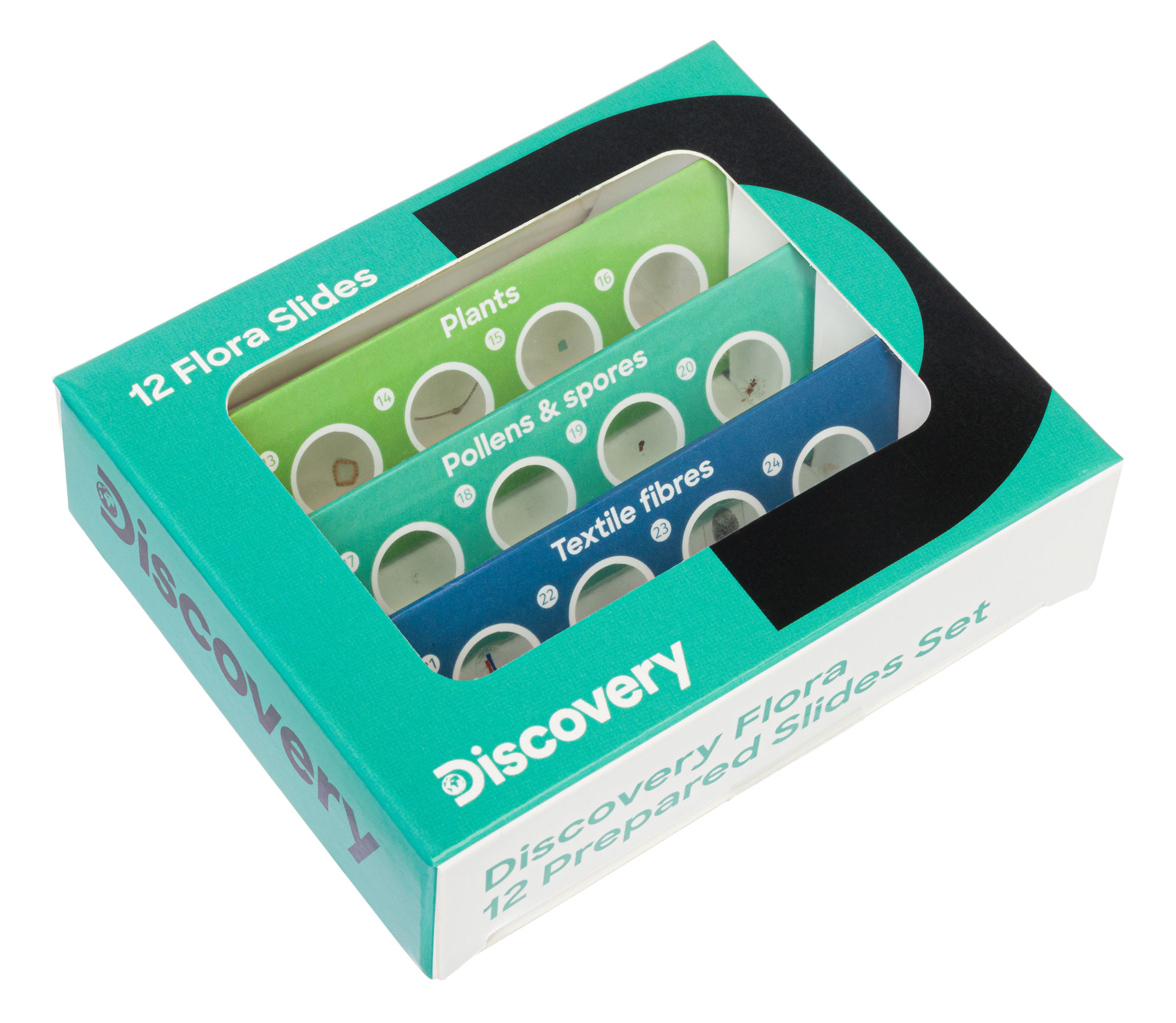 {: style="border:0px; margin-bottom: -5px; width:15%;" } Discovery Channel informs, entertains and inspires its audiences around the globe about the world in all its wonder, diversity and amazement. Offering millions of people the chance to discover, and satisfy their curiosity, Discovery offers a compelling mix of stories across genres including science and technology, exploration, adventure, history and in depth behind-the-scenes glimpses at the people, places and organisations that shape and share the world we live in. We proudly present the Discovery optics series that is produced by Levenhuk and endorsed by Discovery. The Discovery Flora prepared slides set includes 12 ready-to-use transparent specimens. Each specimen is placed on a glass slide, treated with a solution, and covered with a cover slip. Therefore, all you need to do is place the sample on the stage, adjust the sharpness of the picture, and then observe. All of the specimens are divided into three groups by categories. One slide is one of the groups that includes four specimens. Each specimen is labeled so that you can easily find the one you want to study. This set is a great addition for any biological microscopes with lower illumination, including models for kids. The slides can be used with microscopes of any brand. Features: 12 ready-to-use transparent specimens Each specimen is labeled Field of application: botany For observations in the transmitted light The slides set includes: Plants Peanut stem Ficus leaf Onion epidermis Silver berry hair Pollen & spores Lily pollen Pine tree pollen Bottlebrush pollen Fern spore Textile fibers Colored threads Handmade paper Fingerprints Bemberg