Discovery Basics EK10 Explorer Kit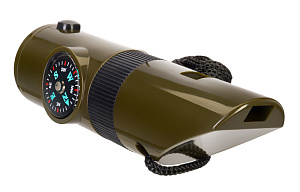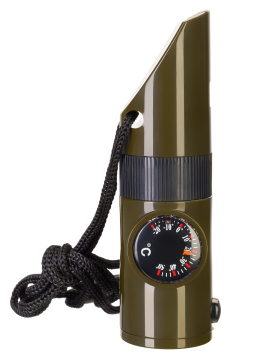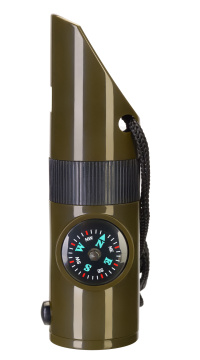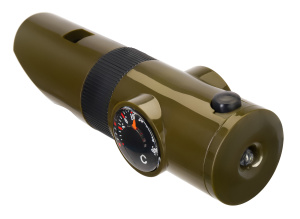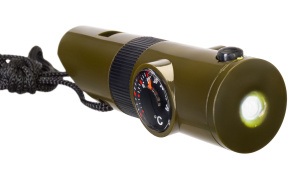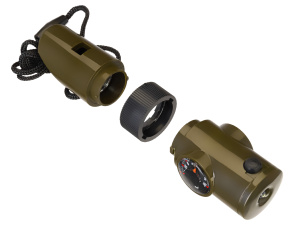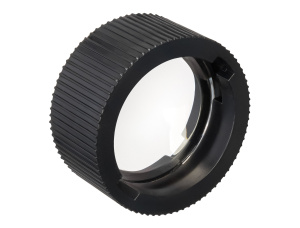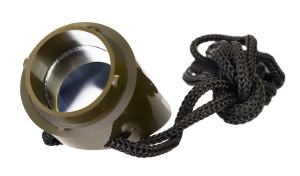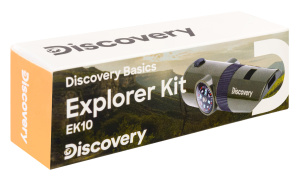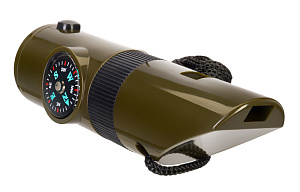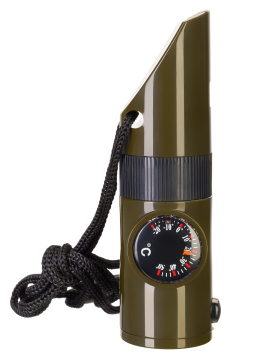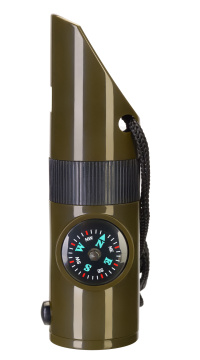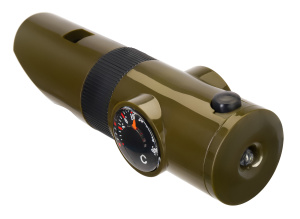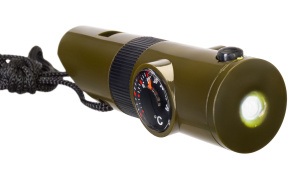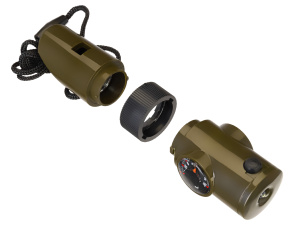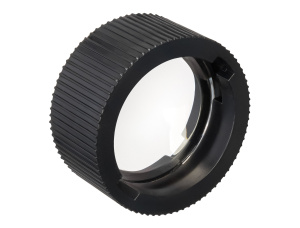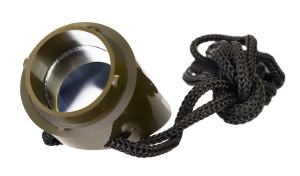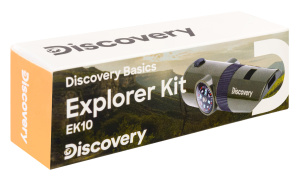 6-in-1: a compass, thermometer, mirror, magnifier, whistle, flashlight
Discovery Channel informs, entertains and inspires its audiences around the globe about the world in all its wonder, diversity and amazement. Offering millions of people the chance to discover, and satisfy their curiosity, Discovery offers a compelling mix of stories across genres including science and technology, exploration, adventure, history and in depth behind-the-scenes glimpses at the people, places and organisations that shape and share the world we live in.
We proudly present the Discovery optics series that is produced by Levenhuk and endorsed by Discovery.
---
The Discovery Basics EK10 kit includes six accessories. It is a great tool for explorers and hikers. Its functionality will make a multi-day hike more manageable and help you solve a lot of tasks daily. It is a compact device with a split-body design that requires batteries to power the flashlight.
The device consists of three elements. A small mirror and a whistle are on the ends of the first element: you can send a signal in case of emergency and indicate your current location. The second element has a small round magnifier for viewing small objects and reading. It helps to read maps and explore the details of the world around you. The third element includes a compass for orientation, a thermometer to check the weather conditions, and a flashlight to give light signals and illuminate the road.
The Discovery Basics EK10 is a multitool that is useful for outdoor enthusiasts.
Key features:
Six useful devices in one tool
A split-body and travel-friendly design
The perfect choice for explorers and hikers
| Specifications | |
| --- | --- |
| Type | multitool |
| Design | a split-body design |
| Functionality | whistle, thermometer, compass, mirror, magnifier, flashlight |
| Power source (flashlight) | CR1220 – 1 pc. (not included) |
Discovery Basics EK10 Explorer Kit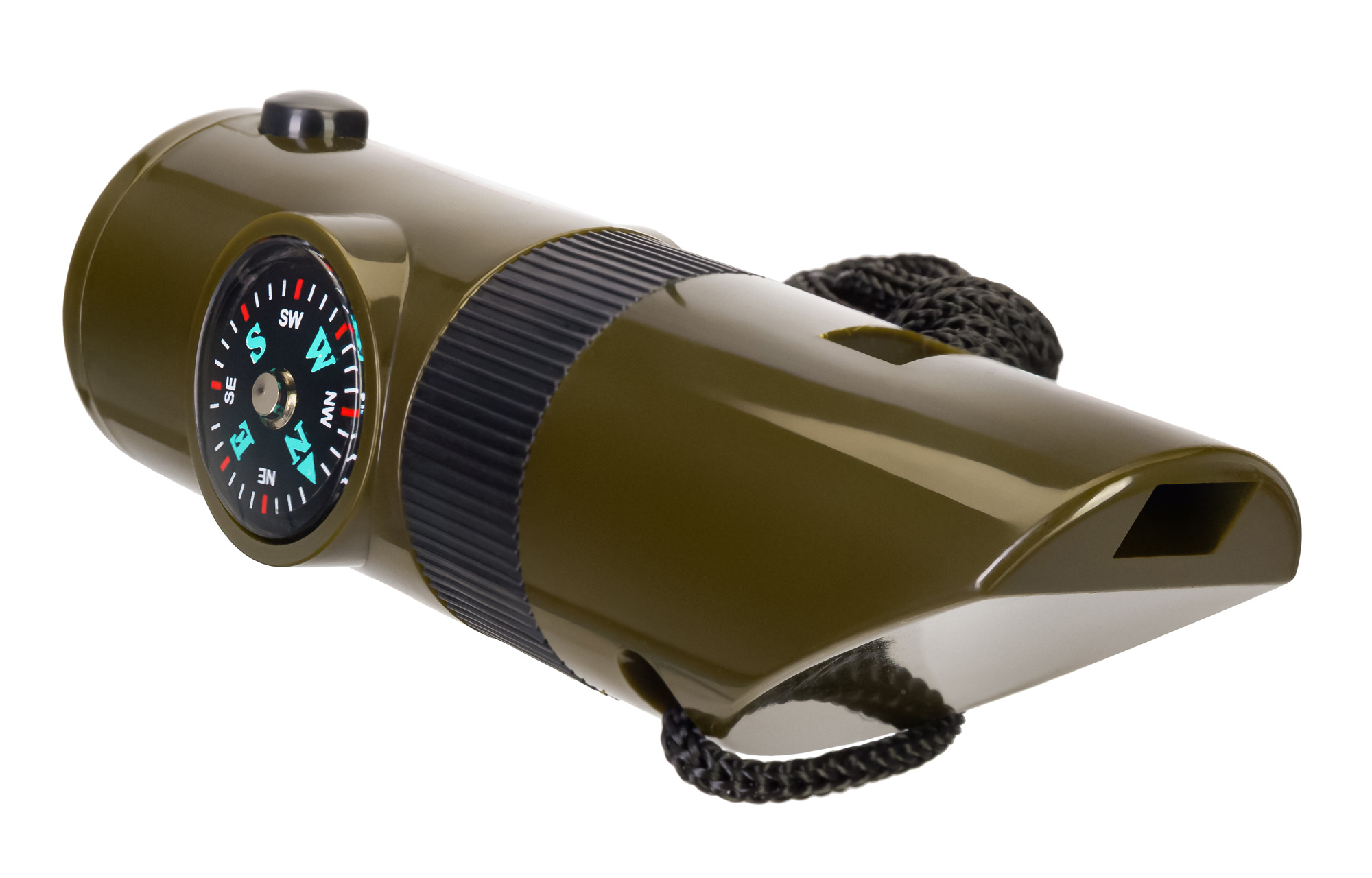 {: style="border:0px; margin-bottom: -5px; width:15%;" } Discovery Channel informs, entertains and inspires its audiences around the globe about the world in all its wonder, diversity and amazement. Offering millions of people the chance to discover, and satisfy their curiosity, Discovery offers a compelling mix of stories across genres including science and technology, exploration, adventure, history and in depth behind-the-scenes glimpses at the people, places and organisations that shape and share the world we live in. We proudly present the Discovery optics series that is produced by Levenhuk and endorsed by Discovery. The Discovery Basics EK10 kit includes six accessories. It is a great tool for explorers and hikers. Its functionality will make a multi-day hike more manageable and help you solve a lot of tasks daily. It is a compact device with a split-body design that requires batteries to power the flashlight. The device consists of three elements. A small mirror and a whistle are on the ends of the first element: you can send a signal in case of emergency and indicate your current location. The second element has a small round magnifier for viewing small objects and reading. It helps to read maps and explore the details of the world around you. The third element includes a compass for orientation, a thermometer to check the weather conditions, and a flashlight to give light signals and illuminate the road. The Discovery Basics EK10 is a multitool that is useful for outdoor enthusiasts. Key features: Six useful devices in one tool A split-body and travel-friendly design The perfect choice for explorers and hikers Specifications Type multitool Design a split-body design Functionality whistle, thermometer, compass, mirror, magnifier, flashlight Power source (flashlight) CR1220 – 1 pc. (not included)