Levenhuk T130 PLUS Digital Camera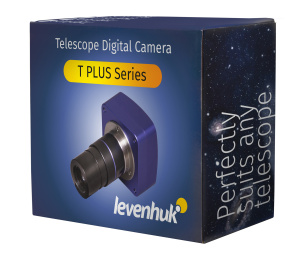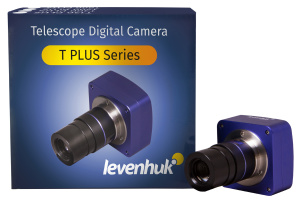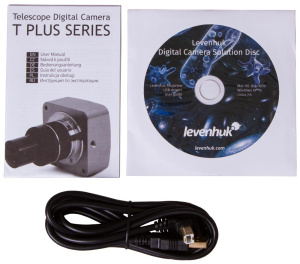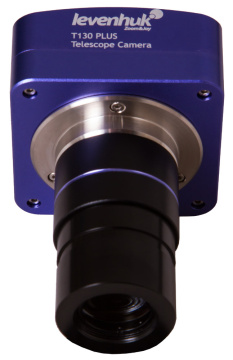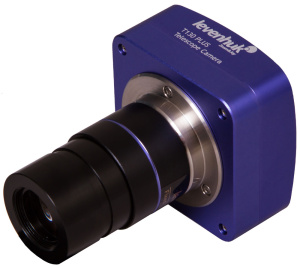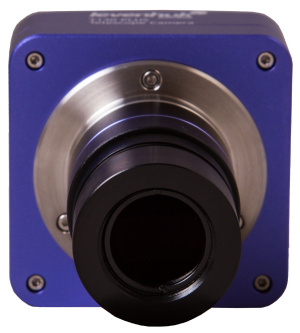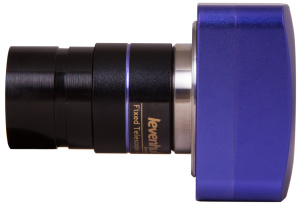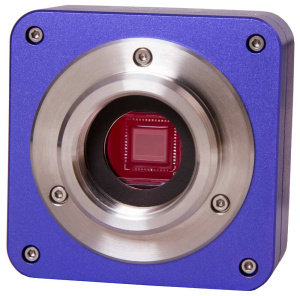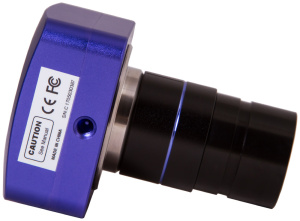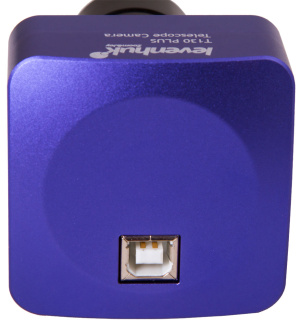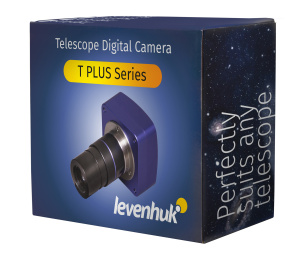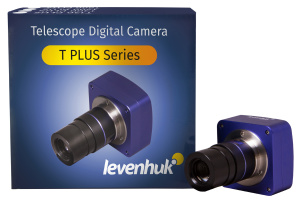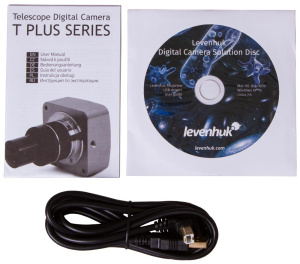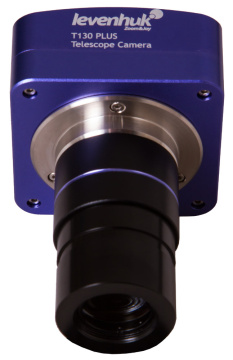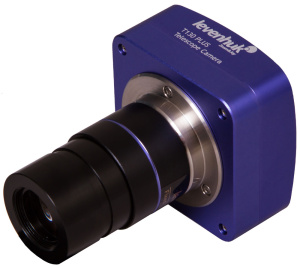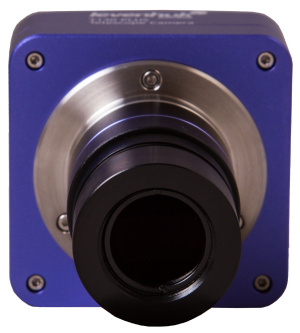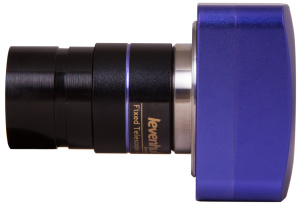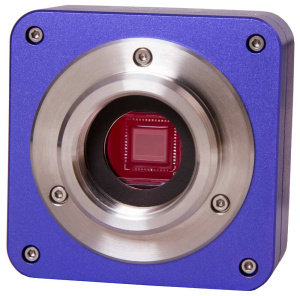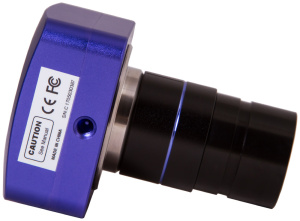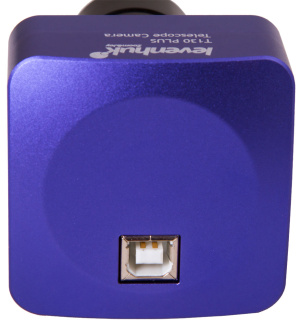 Camera for telescope. Designed for astrophotography
The Levenhuk T130 PLUS Digital Camera is an accessory that every amateur astronomer should have. It allows you to photograph the night sky and record bright videos of your observations. The camera has a 1.3 megapixel sensor and gives an image resolution of up to 1280x1024 pixels. Video can be shot at a frame rate from 15 to 50 frames per second. With this camera, you will not miss a single moment in the sky!
The camera is installed in the 1.25'' telescope focuser in place of a regular eyepiece. It is connected to a computer via a standard USB cable and operates as a digital eyepiece. You will see the picture on the computer screen in real time.
The camera has high sensitivity and allows you to adjust the shutter speed to avoid accidental overexposure. The Levenhuk T130 PLUS camera will prove invaluable while taking pictures of the Moon and large objects of the Solar system.
To ensure the best possible performance of your new camera, make sure your computer complies with the system requirements specified by the manufacturer. Compatible OS include Mac, Linux, and Windows. A USB 2.0 port is required to establish a connection. If the software does not run on your computer, please contact us and specify your operating system and its version (for Linux: platform and kernel version).
The latest version of Levenhuk Software for Windows supports eight languages: English, French, German, Polish, Russian, Simplified Chinese, Traditional Chinese, Turkish.
The kit includes:
Levenhuk telescope digital camera
Adapter (31.75mm/1.25'')
USB cable for connection to PC or laptop and power supply
Installation CD with Levenhuk image editing software and the required drivers
User manual and lifetime warranty
Specifications
Maximum resolution
1280x1024
Megapixels
1.3
Sensor
1/3'' CMOS
Pixel size
3.6x3.6
Sensitivity, v / lux.sec @ 550 nm
1
Exposure time, ms
0.14–2000
Video recording
yes
Frame rate, frames per second@resolution
15@1280x1024
26@640x512
50@320x256
Active range, dB
71
Application
31.75-mm (1.25") diameter focuser, instead of an eyepiece
Image format
*.jpg, *.bmp, *.png, *.tif
Video format
recording: *.wmv, *.avi, *.h264 (Win 8 or later), *h265 (Win 10 or later)
Spectral range
380–650 (built-in infrared filter)
Method of exposure
ERS (Electronic Rolling Shutter)
White balance
auto/manual
Exposure control
auto/manual
Software features
image size, brightness, exposure time
USB features
USB 2.0, 480 Mb/sec.
System requirements
Windows XP (32-bit), Windows Vista/7/8/10/11 (32-bit or 64-bit), Mac OS X, Linux, CPU IntelCore 2 or above; RAM 2GB, USB port 2.0, CD-ROM
Software
Levenhuk
Casing
metal
Power supply
via USB 2.0 cable
Operating temperature range, °C, °F
–10... 50°C; 14... 122°F
Additionally
the camera is compatible with the Ekos StellarMate app (a StellarMate controller must be purchased separately)
Levenhuk T130 PLUS Digital Camera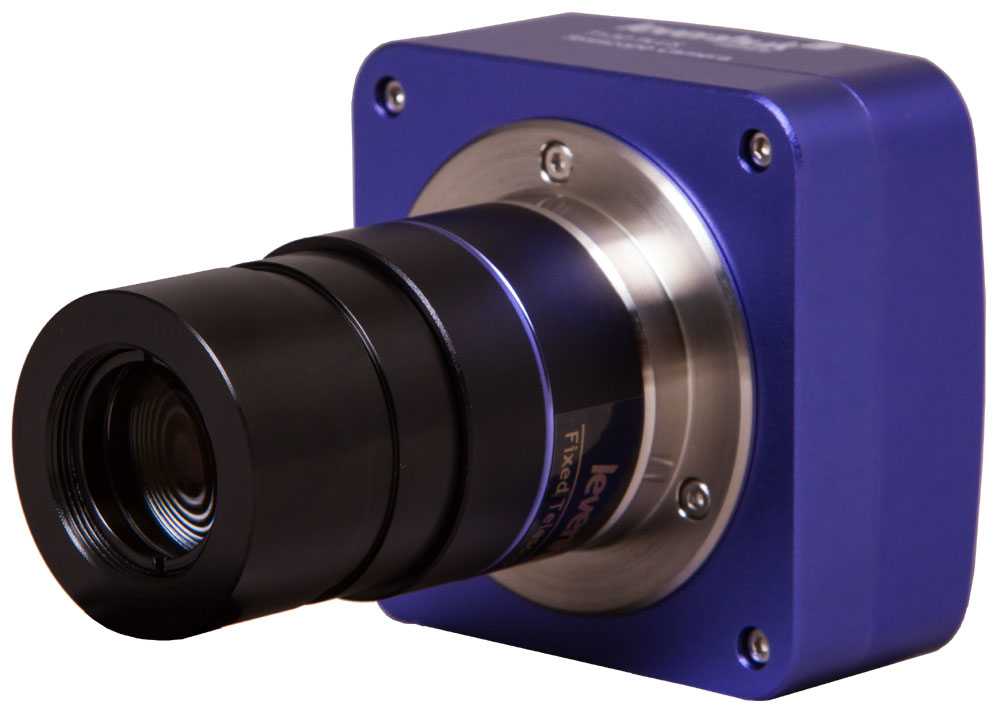 The Levenhuk T130 PLUS Digital Camera is an accessory that every amateur astronomer should have. It allows you to photograph the night sky and record bright videos of your observations. The camera has a 1.3 megapixel sensor and gives an image resolution of up to 1280x1024 pixels. Video can be shot at a frame rate from 15 to 50 frames per second. With this camera, you will not miss a single moment in the sky!The camera is installed in the 1.25'' telescope focuser in place of a regular eyepiece. It is connected to a computer via a standard USB cable and operates as a digital eyepiece. You will see the picture on the computer screen in real time.The camera has high sensitivity and allows you to adjust the shutter speed to avoid accidental overexposure. The Levenhuk T130 PLUS camera will prove invaluable while taking pictures of the Moon and large objects of the Solar system.To ensure the best possible performance of your new camera, make sure your computer complies with the system requirements specified by the manufacturer. Compatible OS include Mac, Linux, and Windows. A USB 2.0 port is required to establish a connection. If the software does not run on your computer, please contact us and specify your operating system and its version (for Linux: platform and kernel version).The latest version of Levenhuk Software for Windows supports eight languages: English, French, German, Polish, Russian, Simplified Chinese, Traditional Chinese, Turkish.The kit includes:Levenhuk telescope digital cameraAdapter (31.75mm/1.25'')USB cable for connection to PC or laptop and power supplyInstallation CD with Levenhuk image editing software and the required driversUser manual and lifetime warrantySpecificationsMaximum resolution1280x1024Megapixels1.3Sensor1/3'' CMOSPixel size3.6x3.6Sensitivity, v / lux.sec @ 550 nm1Exposure time, ms0.14–2000Video recordingyesFrame rate, frames per second@resolution15@1280x1024 26@640x512 50@320x256Active range, dB71Application31.75-mm (1.25") diameter focuser, instead of an eyepieceImage format*.jpg, *.bmp, *.png, *.tifVideo formatrecording: *.wmv, *.avi, *.h264 (Win 8 or later), *h265 (Win 10 or later)Spectral range380–650 (built-in infrared filter) Method of exposureERS (Electronic Rolling Shutter)White balanceauto/manualExposure controlauto/manualSoftware featuresimage size, brightness, exposure timeUSB featuresUSB 2.0, 480 Mb/sec.System requirementsWindows XP (32-bit), Windows Vista/7/8/10/11 (32-bit or 64-bit), Mac OS X, Linux, CPU IntelCore 2 or above; RAM 2GB, USB port 2.0, CD-ROMSoftwareLevenhuk CasingmetalPower supplyvia USB 2.0 cableOperating temperature range, °C, °F–10... 50°C; 14... 122°FAdditionallythe camera is compatible with the Ekos StellarMate app (a StellarMate controller must be purchased separately)