Levenhuk K50 Experiment Kit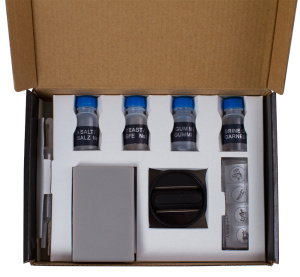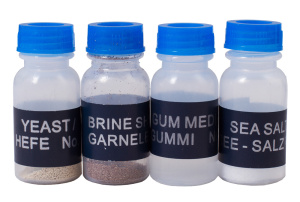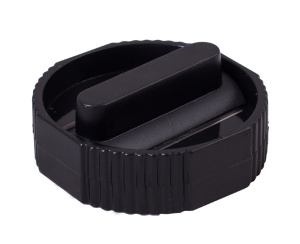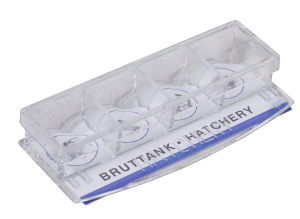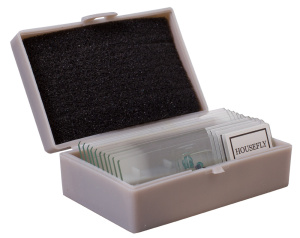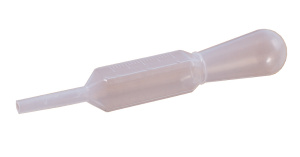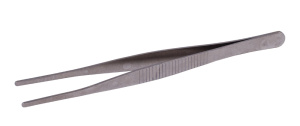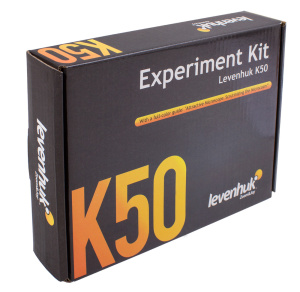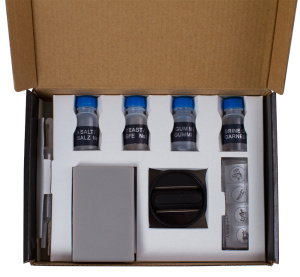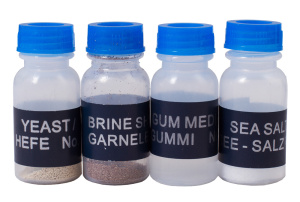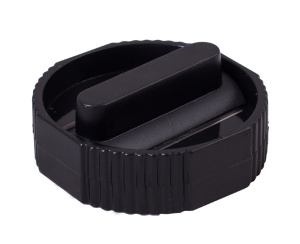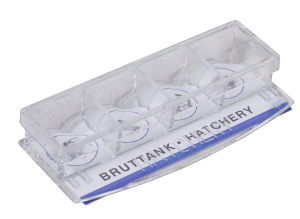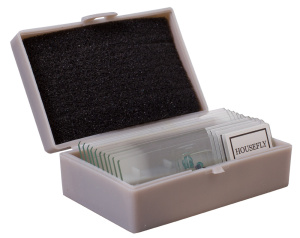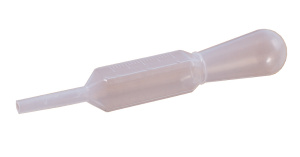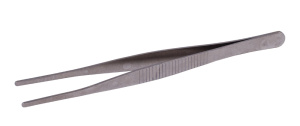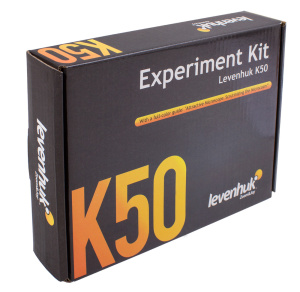 A full-color guide: "Attractive Microscope. Scrutinizing the Microcosm"
With the Levenhuk K50 Experiment Kit, you will learn how the world is arranged. You can look at it from within and see what is not visible to the human eye: the core composition of what we eat, drink, and wear. The Levenhuk K50 will open a whole new dimension — the world is revealed to you at the microscopic level.
The kit has everything that you need to prepare microscope slides yourself. It is a unique set of tools that will help you organize a research laboratory of your own at home.
The detailed guide will teach you how to properly prepare for and conduct various experiments. You will be able to observe the reaction of cells to cold and heat as well as exposure to various chemicals, for example.
Levenhuk K50 Experiment Kit includes:
"Attractive Microscope. Scrutinizing the Microcosm" User Guide
5 specimens: fly limb, onion bulb, cotton stalk, tree trunk slice, pine slice
Forceps
Hatchery for brine shrimp
Microtome (sample slicer) — a tool that allows you to make very thin (fraction of a millimeter) slices of samples that is necessary for studying the sample under a microscope
Flask with yeast
Flask with sea salt
Flask with pitch
Blank glass slides (5 pieces)
Dropper
Dust cover
Usage: General use product. It can be used by children over 3 years old.
"Attractive Microscope. Scrutinizing the Microcosm" User Guide Sample Pages
Levenhuk K50 Experiment Kit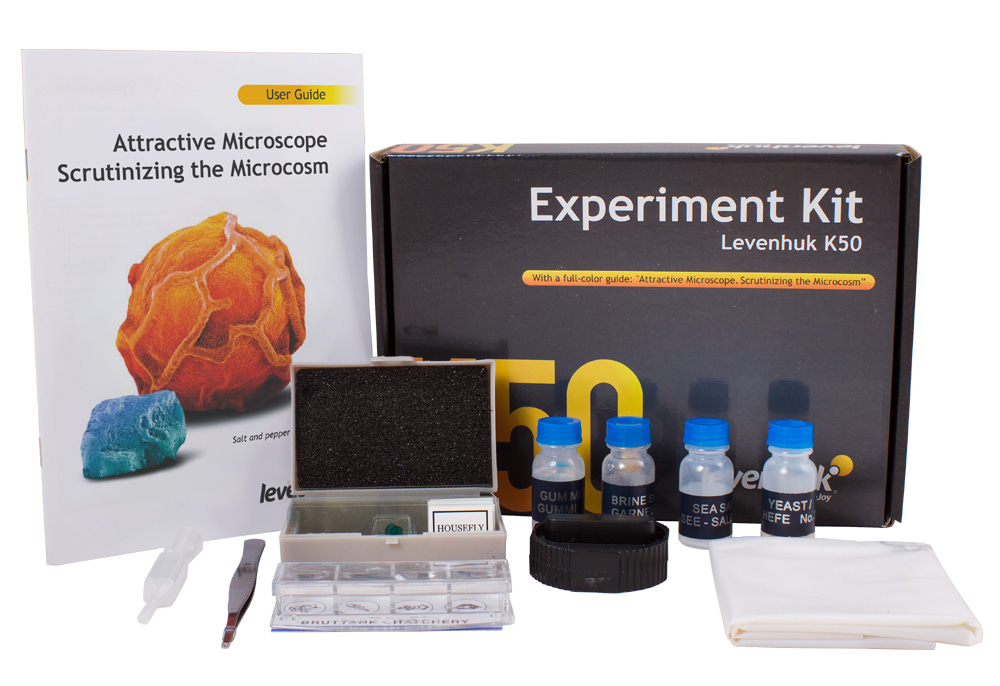 With the Levenhuk K50 Experiment Kit, you will learn how the world is arranged. You can look at it from within and see what is not visible to the human eye: the core composition of what we eat, drink, and wear. The Levenhuk K50 will open a whole new dimension — the world is revealed to you at the microscopic level. The kit has everything that you need to prepare microscope slides yourself. It is a unique set of tools that will help you organize a research laboratory of your own at home. The detailed guide will teach you how to properly prepare for and conduct various experiments. You will be able to observe the reaction of cells to cold and heat as well as exposure to various chemicals, for example. Levenhuk K50 Experiment Kit includes: "Attractive Microscope. Scrutinizing the Microcosm" User Guide 5 specimens: fly limb, onion bulb, cotton stalk, tree trunk slice, pine slice Forceps Hatchery for brine shrimp Microtome (sample slicer) — a tool that allows you to make very thin (fraction of a millimeter) slices of samples that is necessary for studying the sample under a microscope Flask with yeast Flask with sea salt Flask with pitch Blank glass slides (5 pieces) Dropper Dust cover Usage: General use product. It can be used by children over 3 years old. "Attractive Microscope. Scrutinizing the Microcosm" User Guide Sample Pages